CONCEPT
Marc-Olivier Fogiel welcomes, every week, a new guest on his red sofa. The guest comes from the political, media or even the arts' world. The host reveals to the public and viewers what makes the guest tick, and why he is the adult he is today.
PROGRAMME
Airing Time : Tuesdays at 23.00
BroadcastingChannel : France 3
Presenter : Marc-Olivier Fogiel
Producer : Et la Suite – LAG Presse
Format : 52 minutes
VIDEO
HOST
Marc-Olivier Fogiel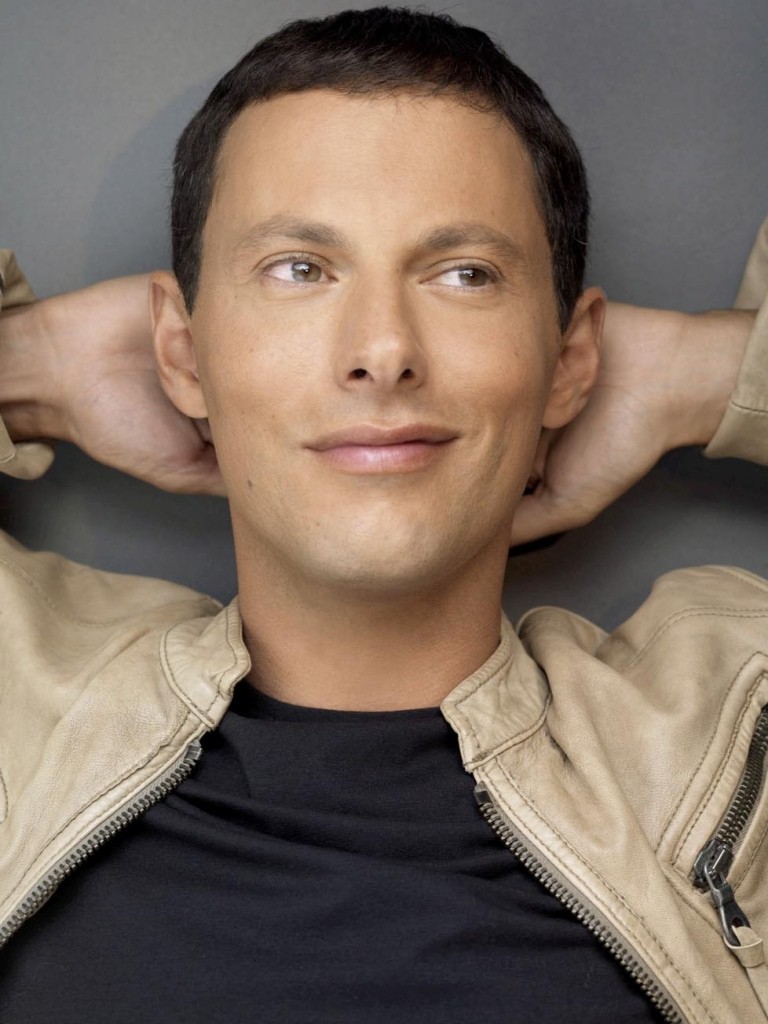 Marc-Olivier Fogiel, producer and host of TV and radio shows, formalised his status on radio thanks to Patrick Sabatier, in 1988, when he hired him as a production assistant for "Avis de recherche" on TF1. His job allowed him to conceive surprises that would melt the guests' heart. Then, he worked for "Tous à la Une", still on TF1, in 1990, where he had to visit anonymous people and surprise them.
Canal+ hired him in 1992 for the show "Télé Dimanche", hosted by Michel Denisot. He became a host for a column on weekly news. Because of it, he participated in the creation of "Les Enfants de la tété", broadcast on France 2 in 1994.
He obtained his press card in 1993. During the summer, he hosted "C'est pas le 20 heures" on Canal+.
In 1994, he hosted a column "Le Visiophone" on Canal+, for the show "La grande Famille" hosted by Jean-Luc Delarue, for a year.
From 1996 to 2000 he hosted "TV+" and "Un an de +" with Bruno Gaccio and then Laurent Ruquier.
He created his own production agency with Nicolas Plisson, named PAF Productions; which produces shows but also reports, entertainment shows and reviews for different channels.
In 2000, he decided to leave Canal+ in order to produce "On ne peut pas plaire à tout le monde" on France 3, hosted by Ariane Massenet with several columnists: Stéphane Blakowski, Alexis Trégarot and Delphine Cantelli. Last show broadcast in 2006.
At the same time, he hosted two editions of the "Concours Eurovision de la Chanson", in 2001 and 2002.
He ended up joining M6, in 2006, to host "T'empêche tout le monde de dormir".
In May 2008, the show was stopped for a number of reasons.
He produced, in the Autumn of 2008, shows on M6 like "100% Mag", but also "Vous aurez le dernier mot" on France 2.
From 2010 to 2011, he coproduced, with Rachel Kahn, the show "Semaine Critique!", a cultural show.
He then left Europe 1 to dedicate himself to new projects for "Nouvelles Editions Indépendantes".
October 2011, he hosted "Face à l'actu", a show dedicated to news, broadcast on Sundays at lunchtime. However, his show was stopped 2 months later, in December 2011.
In the Autumn of 2012, he hosted a series of four documentaries "Et l'Homme créa le monde". He also hosted "RTL Soir" and "On refait le monde" on RTL.
In 2014, he participated in "Toute la télé chante pour sidaction".
Since 2015, he is hosting "Le Divan" on France 3 .
INTERVIEW
At last, some women!
I don't really do that kind of record keeping, women-men, little-big…. This show doesn't try to give a statistical cross section; I just want to meet people.
How do you immerse yourself into your guests' life?
I read dozens and dozens of biographies. And then, with the team, we cut a typical frame with everything we've imagined about the person in order to find out how to build the show, and which subjects to talk about. The team then prepares some cards, a dozen cards per theme. Finally, I watch a lot of show cuts. It represents, for me, about 20 working hours for each guest. It's a great little team. Many of them worked on "La Parenthèse innatendue" with Frédéric Lopez
Do you use a psychologist to help you prepare the show?
A graphologist and a psychoanalyst, Philippe Grimbert, intervenes during the show to say what they think about the guest. But they don't assist in the preparation. The show doesn't pretend to get close to a psychological analysis. It's just a different kind of interview.
Sources : Le Figaro
BONUS
"Le Divan" of Marc-O should have a right to promote!
"Le Divan" of Marc-O should have a promotion!
It's a successful return to TV for Marc-Olivier Fogiel! As for rankings, Le Divan, broadcast on Tuesdays in the second part of the evening on France 3, the scores are quite honourable: close to 5% of the audience, and over 400 000 people in front of their screens. It seems that the scores on the quality given by viewers is particularly high.
It could give ideas to the channel for pursuing the adventure with the journalist. It could also get them to think about moving this show to prime time viewing.
According to our info, Marc Olivier Fogier isn't, for now, really keen on this scenario. He wishes to keep the show as it is, as a collection series, still in the second part of the evening. And in a process of waves over several weeks rather than in a complete season, in order not to wear out the concept. While we wait for the fate of the show next Autumn, we already know that before the Summer, we'll see Mireille Darc and Mika lying on the red sofa.
Eva Roque