CONCEPT
"Duels" is a show that offers a series of portraits between two rival personalities. Adversaries, competitors, real of fake enemies in a game? Each of them debates his ideas, his politic, and his scientific research of even the new technologies, the artistic world or the economy. Their rivalry will allow each of them to get over their side and their known field.
Each movie lies on a dramaturgy were suspense and backstage are entwined together, voluntarily forgetting the facts getting by.
The narration of both rival portraits traces their way and lights the struggles of power and influence…
PROGRAM
Diffusion : Every Thursday at 9:35pm
Channel : France 5
Host : Annick Cojean
Production : MFP
VIDEO
Host
Annick Cojean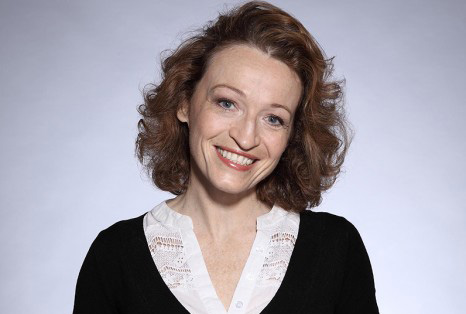 Annick Cojean graduated from Sciences Po. Thanks to her diploma, she gets into Le Monde's pool in 1981.
Then, from 1986 to 1991, she hosts "Ecran Total" and "Zapping" on France Inter. She becomes a great reporter in 1991.
She realizes divers reports dedicated to the Holocaust, with which she won the prize Albert-Londres in 2996. To continue, she is a columnist for the channel "Voyage". She cohosts with Philippe Gildas the show "Reves de comptoir".
Then from 2007 to 2013, she hosts "Empreintes" on France 5.
In the same time, in 2007 and 2008, she cohosts "Internationals" on TV5 Monde.
Since 2011, she is the president of the jury and association of the Prize Albert-Londres.
She receives a second award in her career: the great international press award for written press, by the Association of Stranger Press, in 2012.
Finally, in 2014, she comes back on France 5 at the rank of Director and host for "Duels".
News
The April 9th "Duels" on France 5 at 8:40pm offered crossed portraits of two fashion monuments: Yves Saint Laurent and Karl Lagarfeld.
This show allows getting back on a meeting that sealed the respect between those two great names.
Yves Saint Laurent 18, and Karl Lagarfeld 21 in 1954, met for the first time during a stylist contest. Yves Saint Laurent gets the night gown prize and Karl Lagarfeld the coat one.
"I received a telegram to tell me I had won. To Yves and me, it was the same contest, it wasn't the same course, not the same envy, not the same ambitions, not the same tastes, but it was still a real friendship. The duel between us only exists in people's minds!" admits Karl Lagarfeld.
Interview
How was born "Duels"?
After 6 years of 'Empreintes' that we loved, we were kind of satisfied, which is why we needed a new thing on air. From the portraits we did in this collection, we only wanted to keep the psychological analyze and, in the same time, to play on a drama, a suspense through a mechanic of duels. We also wanted a transgender collection that allowed the profession to offer some really different things in terms of picture, directing and writing.
Did the call to projects exceed your expectations?
This project created a great envy around professionals since it inspired 352 authors and directors, and mobilized 177 productions councils. We received 339 propositions on 214 duels. Some were acclaimed several times like Delon/Belmondo (9 projects), Mitterand/Rocard (7), Bill Gates/Steve Jobs (6) or Camus/Sartre (6).It shows that this mechanic helps renew the documentary's writing.
How have you chosen the 18 "Duels" that would compose the first season?
We have established a first seeing on the projects 'quality. Then, we had to make our choice regarding the domains and historic times to have a complete as possible timeline.
Even though it's not complete, this travel through the 20th century is as accessible and as nice as possible. When we saw the quality and the quantity of files we received, we immediately decided to go for a second season, even without waiting for the first numbers to be broadcasted or having an idea of the audiences. And this shows the channel's implication towards the profession.
How does "Duels" illustrates France 5's politic about documentaries?
By its way of looking at the world while being on the side, to mix little and great stories, to capture the moments of changes with a real generosity, by betting on the viewers 'intelligence and curiosity. This collection also incarnates the channel's spirit, which is to be at a man scale every day. Behind each duel is a major issue that was a factor of evolution for our society (the business in sports, the star conquest, etc.) That's what was interesting to understand and to highlight.