CONCEPT
Three different realtors compete each week in this program. They will be "Apartment hunters", to find the perfect home for their clients in areas they don't know. Every day, three apartment hunters will have to present a home… and only one to their common client. They will each have 2 weeks to find it. Stéphane Plaza will be here to comment on the visits.
At the end of each day, the client will appoint the home he preferred and allow the realtor to win 1 point. If the client has a real crush, and concludes an offer, it won't be 1 but 3 points that the realtor will win. Each Friday the 2 apartment hunters with the most points during the week will battle for the finale and the winner will get 3000€.
PROGRAM
Diffusion : From monday, January 4 at 6:35 p.m.
Channel : M6
Host : Stéphane Plaza
Production : Studio 89
Length : 50 minutes
HOST
STÉPHANE PLAZA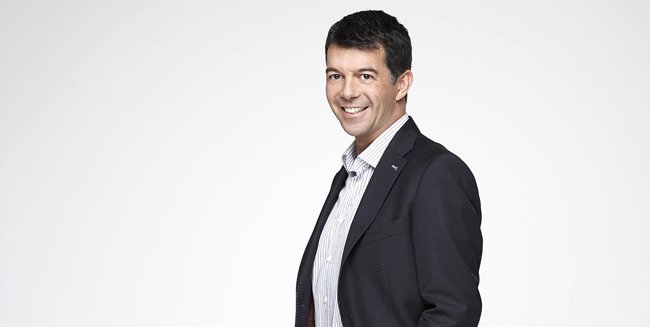 Stephane Plaza born in Suresnes on June 9, 1970, Stéphane Plaza is a TV host, specialized in real estate.
For Stéphane, everything starts with some studies and then twenty years of experience as a realtor. As he participates to a real estate convention, he is scouted by M6, which is looking for a host for its future show "Recherche Appartement ou Maison". The goal is simple: a realtor helps people find the apartment or the house of their dream. The show is a big success thanks to Stéphane.
His career takes then a real turn. He doesn't give up his work as a realtor (and keep running the ERA CTI group) and he multiplies his experiences as a TV host.
In 2007, M6 gives him another challenge: Stéphane hosts a new show "Maison à Vendre", where he has to help families to sell their house they've been trying to sell for a long time.
He gives a lot of advices on how to stage a home, while giving his expertise on the price comparing with the market.
Since 2010, the nice host also presents "Les Experts c'est à vous". The same years, he participates to Pekin Express: Duo de Choc, teamed with Sandrine Corman. In 2012, he also tried himself as a radio host on RTL in the show "Plaza vous Z".
The popularity of the former realtor has known a fast ascension. Stéphane Plaza was also elected Young Talent 2010 in the host category and is now one of the icons of real estate programs on M6, really appreciated by viewers.