A HIGH TECH OFFER
UNIQUE IN THE MARKET
INGEST AND OUTGEST, SHOOTING, EDITING, GRAPHISM, COLOUR CORRECTION, MIXING, FINISHING, LABORATORY AND BROADCASTING…
Atlantis Studios offers a complete service, whether human or technical, from shooting to broadcasting.
Our dynamic, our skills set in the creation of programmes, and our "Atlantis Team" know how are the driving force behind this impressive range of services.
The broad range of diverse skills is unique and our main asset.
SKILL AND REPUTATION
Our studios skill and reputation depends on the care given to image and sound processing at each step of the program's creation is due to the quality of equipment and technical services.
Virtualization of content, online services…
The Atlantis Studios are at the forefront of the forthcoming change in the audio visual field.
ONE COMMITMENT, ONE GOAL
We only have one commitment and one goal for our clients. "Producer, Creator, Broadcaster, Atlantis", a joint partnership, with one single common outcome: THE SUCCESS AND LONGEVITY OF THE PROGRAM!
OUR FILMING SERVICES
A REVENUE GROWTH OF 115% IN 2015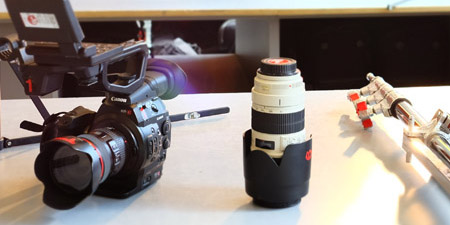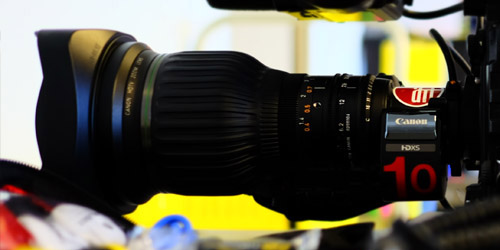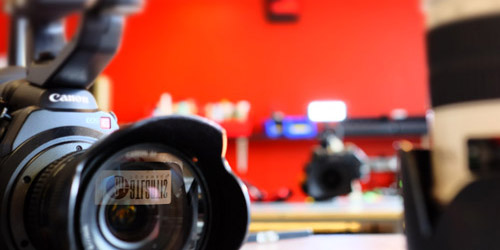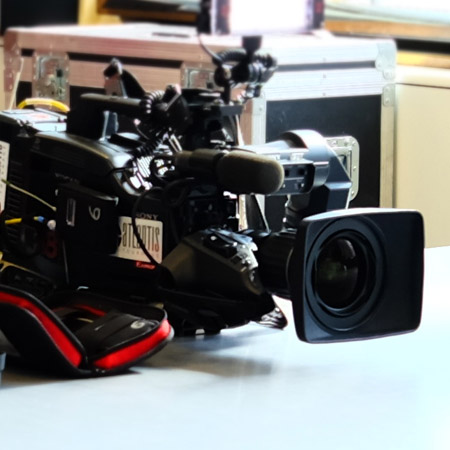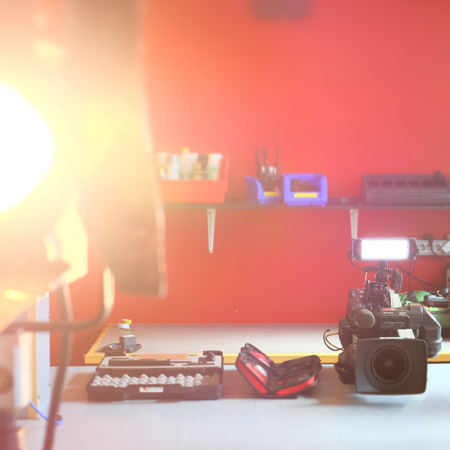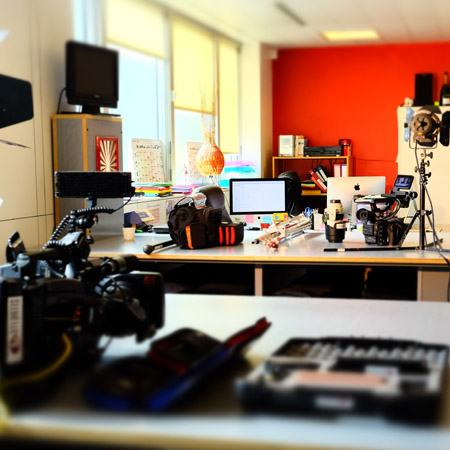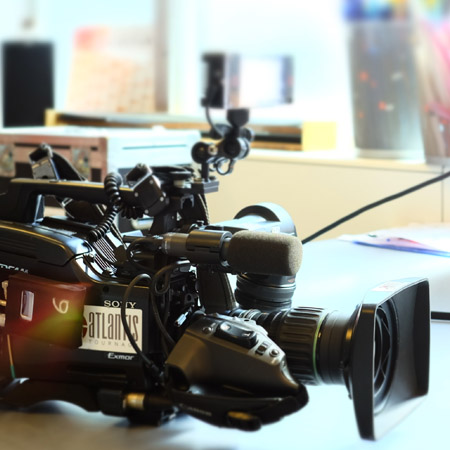 When our clients pick up their filming equipment from us, they know they will be welcomed in a way that is adapted to their specific needs, with the most effective equipment available, tested and prepared specifically for their shooting.
For more information, consult www.atlantistournage.fr
Céline Malige / CHIEF OPERATIONS OFFICER FOR ATLANTIS FILMING

Atlantis's added value is doubtless the wide range of services we offer to comply with the requirements governing current productions. The filming is the first step of our wide range of services, and that's why we pay particular attention to this department.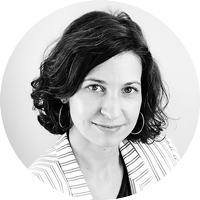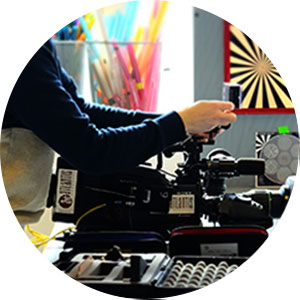 AT THE BEGINNING
There's always a technician ready to help the team during the equipment's collection, to give advice, to demonstrate something or a new function of the camera. If needed, Atlantis TV provides filming vehicles and an arrangement with the hirer at guaranteed low prices.
AFTER
There is no set time table for the return of equipment, if your shooting finishes at 4am, we will be there to welcome your team and retrieve the equipment. Not a simple depot as with other hirers, but a personalized reception at any time of day and night.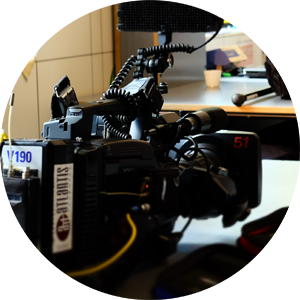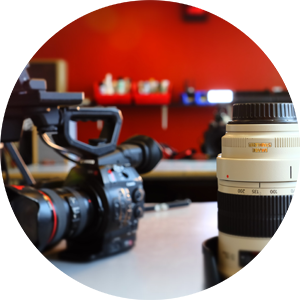 A LARGE RANGE OF EQUIPMENT
As far as the equipment is concerned, Atlantis TV offers a wide range of references available on the market with a majority of light camcorder chiefly used for news reports and flux shows.
Atlantis TV was one of the first hirers to offer cameras with the full HD video mode; Atlantis TV wishes to maintain this role of pioneer and guarantees being up to date in technological innovations in order to offer the leading edge to its clients.
When a new model is launched on the market, it also tested and added to the catalogue to offer the new benefits for the users.
MORE THAN THE FILMING, THE RUSH MANAGEMENT IN EACH STEP OF THE CREATION
The filmings is made more and more in file mode, Atlantis TV assists its clients management of these productions by taking charge of all the transfers and preparing the rushes for the editing.
You have a project? Just give us your pictures. From filming to editing, we assist you in every step of your program's creation.
Once the images are filmed, we insure a copy is kept on our servers, you'll just have to sit in your editing room!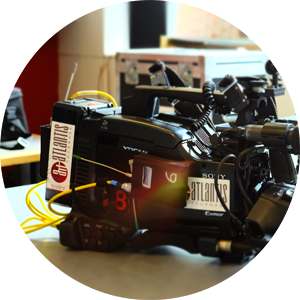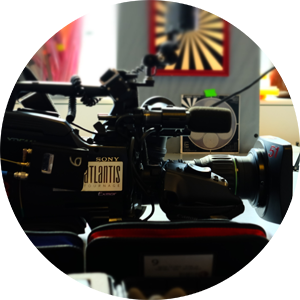 A FEW REFERENCES OF AVAILABLE FILM CAMERAS
Sony XD Cam 700 HD
Sony XD Cam 680 HD
Sony DSR 450
Sony Digital Beta 970 ou 790
Sony HVR-Z7
Sony HVR-Z1
Sony PMW-Ex3
Sony PMW-F3K
GoPro 1
GoPro Hero II
Canon 5D
Canon 7D
Canon C300
OUR OFFERS OF PRODUCTION SPACES
MORE THAN 14 000M2 OF PREMISES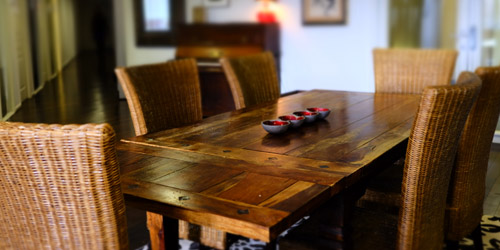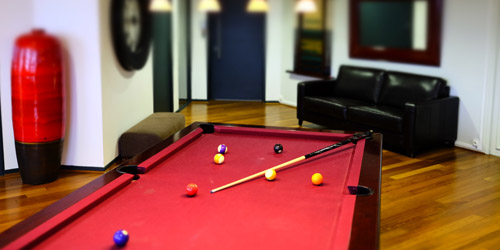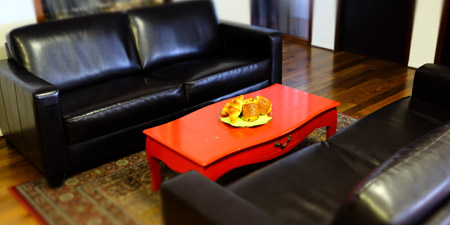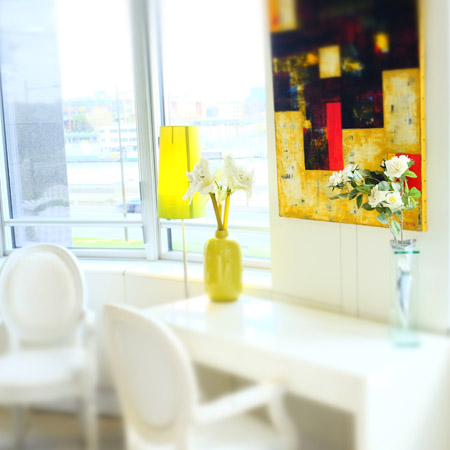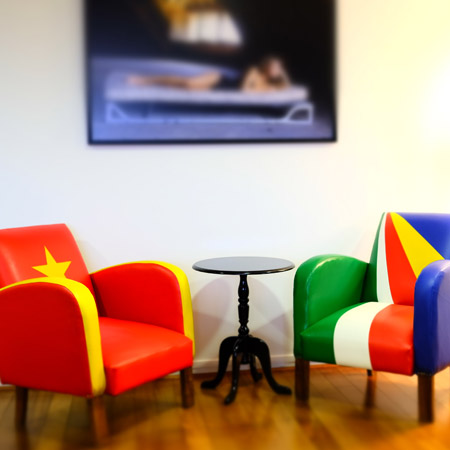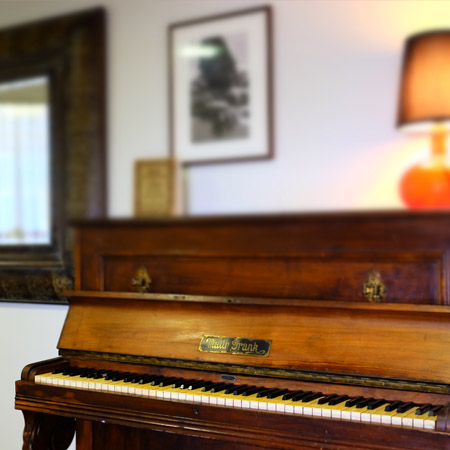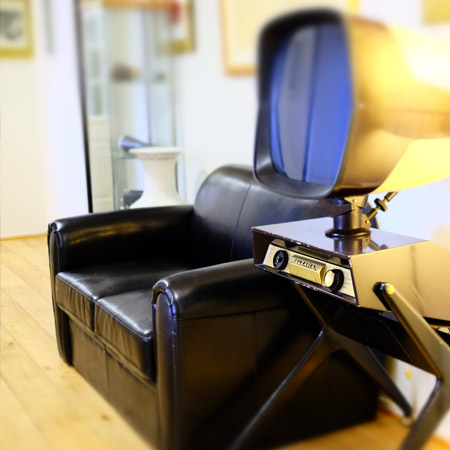 A UNIQUE OFFER
PRODUCTION OFFICES, MADE TO MEASURE AND FROM PLANS, FOR A PREFECT INSTALLATION AND SUPREME COMFORT
In addition to its technical services, Atlantis Television invites you to settle in, if you become a fan of our spaces…!
The surface areas can be put at your disposal to set up your production offices. A tailor made set up is provided, once again, for your optimum comfort.
These offices are obviously equipped with every available Atlantis Studios service: Internet and TV access, secure premises, phones, bars, massage services, restaurant facilities, sophrology workshop, general services, car parking, cleaning, etc…
OUR POST-PRODUCTION OFFERS
MORE THAN 800 EDITING ROOMS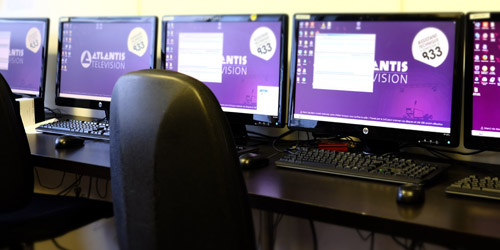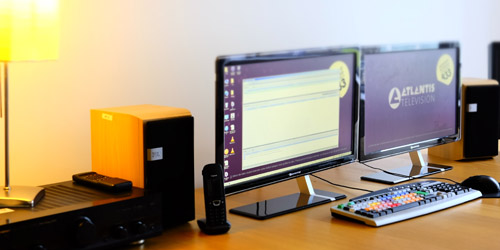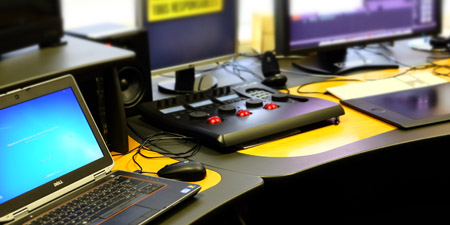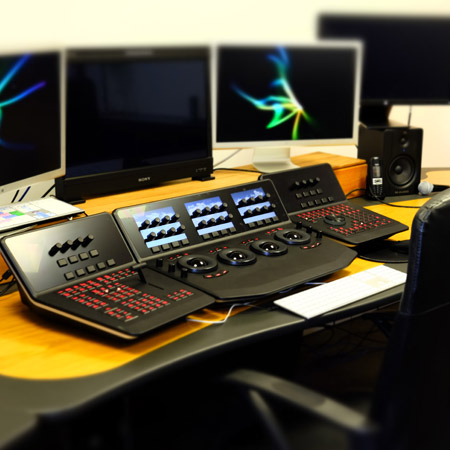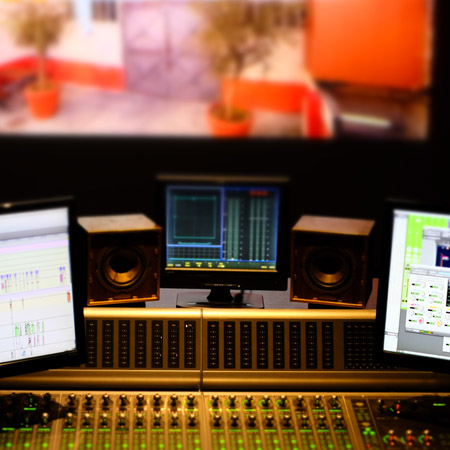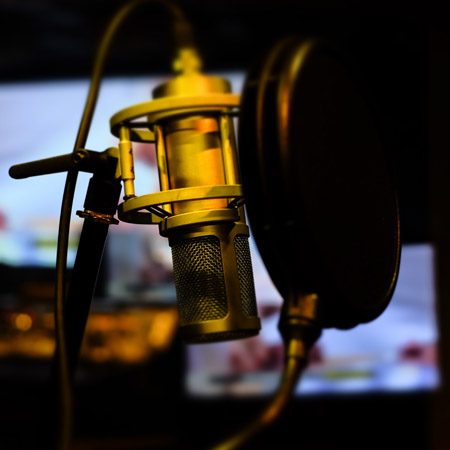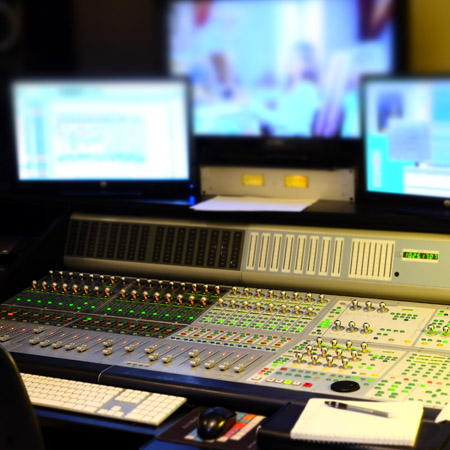 ATLANTIS TELEVISION AND ATLANTIS ACTIVE, A UNIQUE SET OF SERVICES
Nowadays, we have a great expertise in the conception of programs and our teams know how to provide two post-production services which are each as efficient as one another, in two distinct ranges of services.
The first proposed by ATLANTIS TELEVISION with internal facilities and teams in our studios and the other proposed by ALTANTIS ACTIVE, allowing the producer to bridge the gap:
A genuine offer of external post production, with the same efficient technical means, the same comfort and the same performance guarantee as in our studios… but with an at home environment!
Léonard Warzocha / TECHNICAL MANAGER

We have chosen to standardize all the editing rooms around the AVID Media Composer solution. One single software for the editing allows the standardization of workflows and makes the production easier. This also simplifies the maintenance. The updates are made on regular basis to ensure our clients and their projects benefit from the most recent characteristics and functions. Everything becomes possible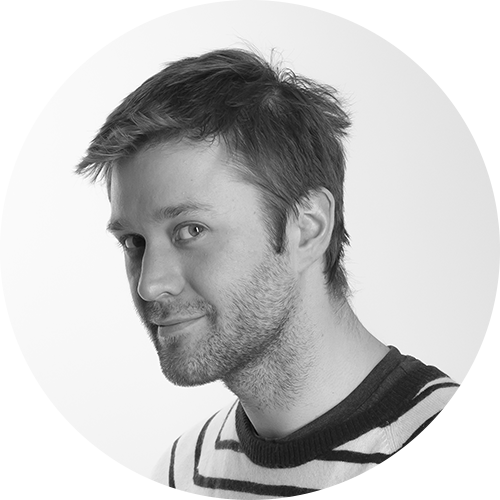 INTERNAL POST-PRODUCTION


Atlantis Studios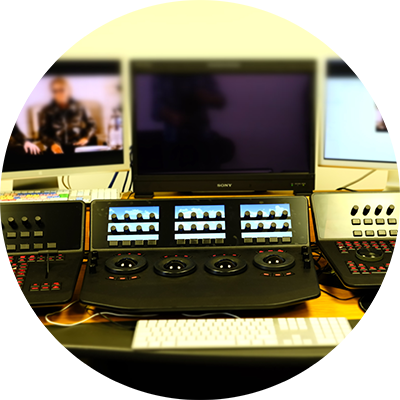 ATLANTIS TELEVISION, WHERE THE MAGIC WORKS!
The "post" realisation process is often overlooked, yet this is where the magic works!…
This is also where strokes of genius may occur, which once broadcast, make some lucky producers and broadcasters very happy.
Creativity, originality, modernity is at the center of our daily work, where everything is calculated, organized and secured so that artist assemblers can have fun on AVID nitris, on Symphonie or on Da vinci in the best conditions, play with the real world, to give birth to multiple programs by creating sound and visual effects which will bring the original touch to the work and may even be the key of their success.
DESIGN TOOLS
Editing, blurring, graphic design. Special effects Boris or Sapphire, 2D, 3D, 4K, multi cameras… you will be amazed to see what we can do with your pictures. Thanks to our made to measure post-production services, give to your creation the final touch it deserves!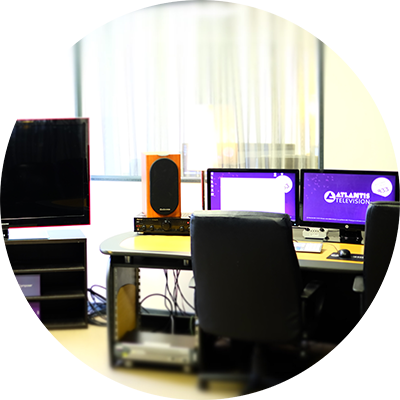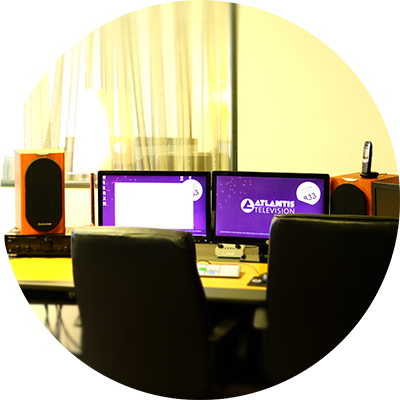 ATLANTIS TOUCH…
Our personalized approach for each project in post-production will allow you to be more organized, quicker and more economical in the finishing of the program.
From calibration to sound design, from visual effects to virtual PAD, our teams will offer you the best tools to capture and express your artistic leanings and will find the best organisation to safeguard your creation.
Having invested in the best technologies available and hired and trained the most efficient teams, our studios' post-production services will bring glamour, sensitivity and a "Hollywood" quality to all your projects.
OUR VIDEO AND FILE LABORATORIES
Our video laboratory equiped with all types of video records available on the market, HD Cam Sr, HD Cam, XD Cam, Béta NUm,… realizes for you all the operations of PAD HD/SD creation, on tape or virtual, Dolby coding, copying for all standards, the Up-Down and Cross conversion…
Video or file, our lab pays a particular attention to each step of the finishing process. SD, HD or 4K checking rooms facilitating control in the best possible conditions.
What is a PAD (ready for broadcast)?
It is the final platform, bringing the image (calibrated) and the sound (mixed) together which will be delivered to TV channels for a potential release.
Its creation has to be conform to norms and specific recommendations, meeting the broadcaster's technical demands.
Two possibilities : tape delivery or digital file (virtual ready to broadcast).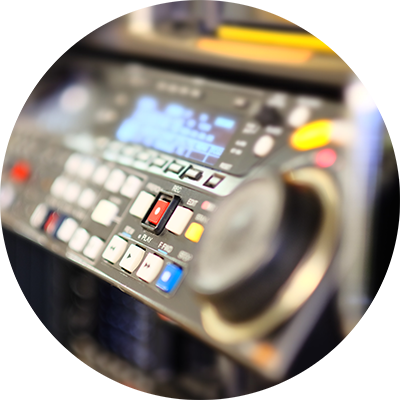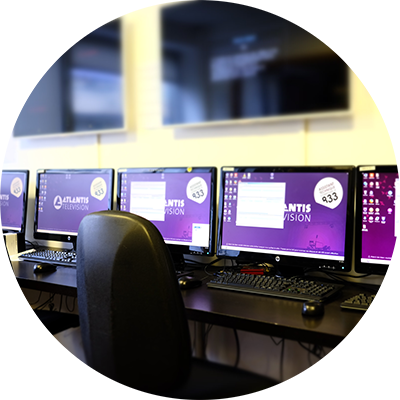 MANAGEMENT OF RUSHES/ EXPERTIZE AND ADVICE
To meet specific needs that are today tightly linked to virtualized video recording means and to different types of HD post production, our studios guarantee you a full advice and help service production :
Treatment of all types of rushes,
Image conversion and storage,
Study and definition of postproduction workflows,
Technical assistance on a twenty-four hours a day, seven days a week by structured in-house teams.
Quality control and performance and broadcasting guarantee.
An adapted storage, fully secured
The combination of different means of storages (Isis, NAS…) allows the sharing of medias and an optimized transfer of elements at each stage of the project, virtualization of content, online service…
The Atlantis Studios are at the forefront of the change occurring in the fiel of the audiovisual field.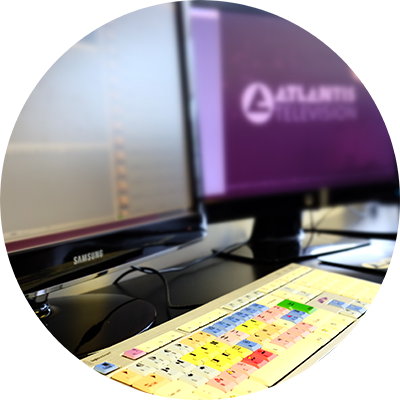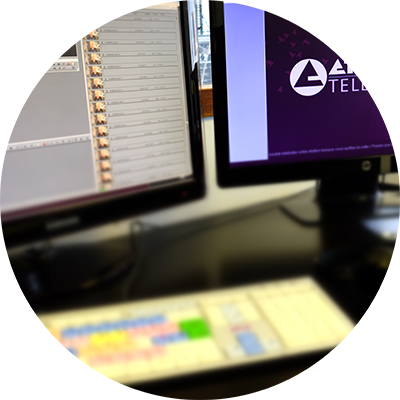 DATA MANAGEMENT, A FULL CHANNEL
The Studios Atlantis's Data Management service allows an easy management of virtualized contents and offers you solutions of broadcasting, saving, hierarchization and exploiting of your media, from video recording to broadcasting, if you wish.
THE MIXING, THE FINAL TOUCH CINE SON!
Atlantis Television's essential partner, CINE SON, places at your disposal its 17 studios for recording, mixing and graphic design.
These sound studios were created with a view to optimal efficiency and are entirely compatible with our studios' post-production tools, direct import and export from all the editing rooms.
The 5.1 norm is today the reference for all HD virtualization. The Dolby E format having been selected by the TV industry for the multichannel broadcasting, CINE SON is in charge of the 5.1 mixings, their Dolby D encoding and their integration in HD PAD (ready for broadcast).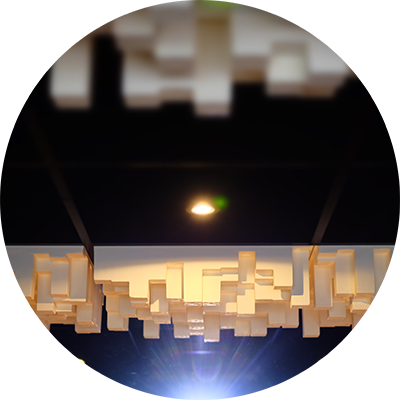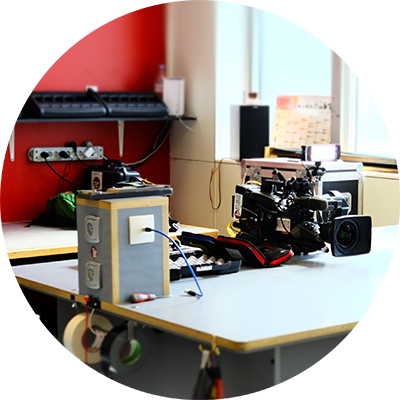 OUR DELIVERY SERVICES
Our studios have their own delivery service which ensures the circulation of filming equipment as well as some media platforms.
Each element in circulation has a barcode and is listed in a database to guarantee its traceability.
EXTERNAL POST-PRODUCTION


Atlantis Active
ATLANTIS ACTIVE, THE ONLY SOLUTION FOR OUTDOOR EDITING SERVICES
A few companies have been offering a service of renting editing equipment for several years now, a basic service mainly composed of editing machines in transport cases (fly), trestles and boards and a hotline.
It is true that in an era that one needed to hide to produce, around twelve years ago, this practice had a certain success, but this is no longer the case.
Why limit yourself to a simple rental, with added fees for offices, rent, charges and numerous other expenses, staff management, image storage and technical problems…
When, for the same price, you can enjoy a full, comfortable and secured service.
What's more, trestles and fly are not part of our philosophy in Atlantis!
That's why, in order to meet the needs of some of our clients relocating postproduction, we created ATLANTIS ACTIVE.
Atlantis Active provides a made to measure installation of dedicated systems where recorded videos remain in your production offices.
In any case, the Atlantis staff, after carrying out a personalized study, ensure the installation of the furniture, the set of up of the audio-visual equipment you need, advice and technical monitoring, on a given site, of all the post-production.
OUR BROADASTING SERVICES
TELEVISTA ON AIR, A NEW ON-DEMAND BROADCASTING PLATFORM.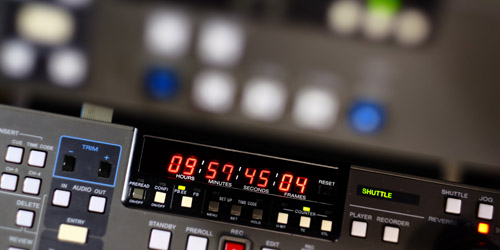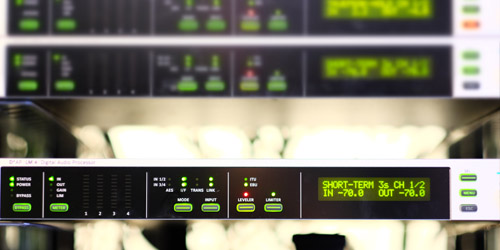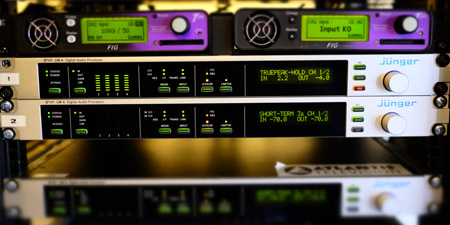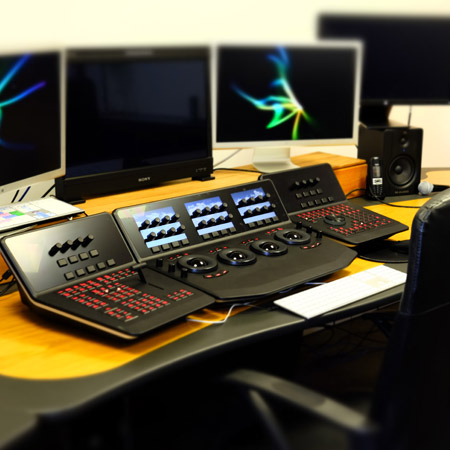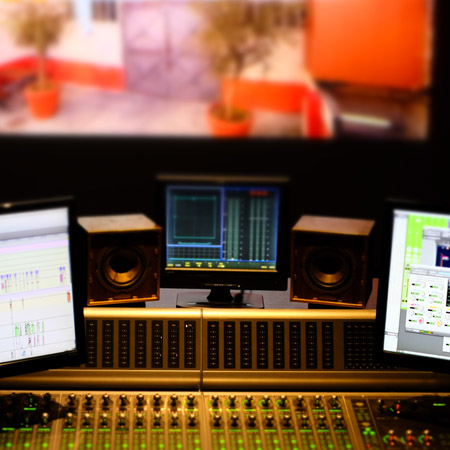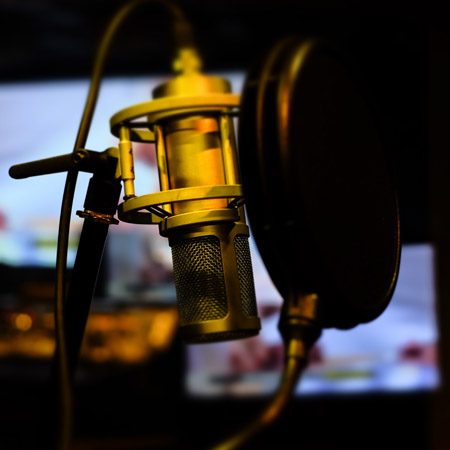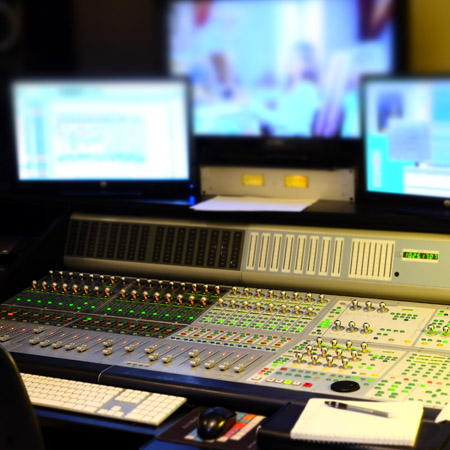 THE SOLUTION FOR EXTERNALIZATION OF THE AUDIO-VISUAL FIELD
Each year, we have managed to develop and grow, but we have also managed to reorganize ourselves and adapt to changes encountered by channels due to the development of the TNT.
One of our novelty, in order to offer full services, was to launch, in partnership with Televista, our "broadcasting" department.
Numéro 23, a high definition broadcaster of the free TNT network was the first channel to be attracted and broadcasted by our team in the Alpha Building, 38 quai du Point du Jour in Boulogne.
From filming to broadcasting, the circle was complete, ready for the future!…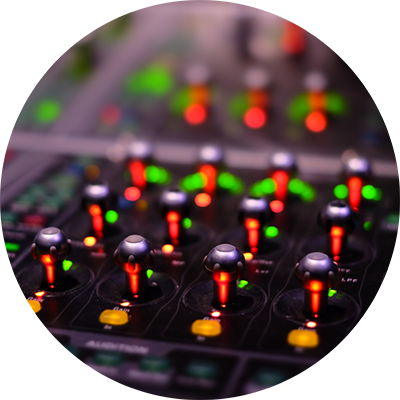 A NEW PLATFORM OF SHARED AND ON-DEMAND BACK OFFICE SERVICES
A staff expert on all these subjects
A partnership with the leader of audio-visual service
Synergies of costs and techniques: cheaper compared to inhouse management
Allowing the management to focus on strategic jobs.
DESIGN AND SET UP OF A TECHNICAL PLATFORM FOR EDITING
A technical platform designed to work in an autonomous or integrated way
Respecting all the requirement of the HD service, TNT, SAT&ADSL
With rationalised tools (programming, post-production…) rationalized
Help to choose providers : antenna traffic, playout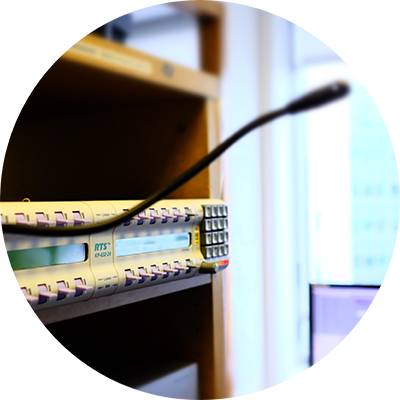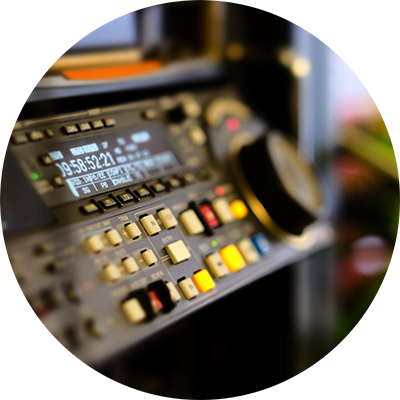 MANAGEMENT OF ANTENNA PROJECTS AND TECHNICAL MANAGEMENT
Direction of projects, coordinating of the activities, integration and takings
Supervision of the direction and antenna creation
Autonomous management of permanent staff and casual workers
Guarentee of realiability, quality and continuity in the edition of the service and the technical platform
PROGRAMMING OF THE PLAYLIST
Daily production of cue sheets according to the given grids
Management of elements of the self-promotion, graphic design, short programmes
Interface of the advertising department and with broadcasting operators
Management of incidents of broadcasting and or playlist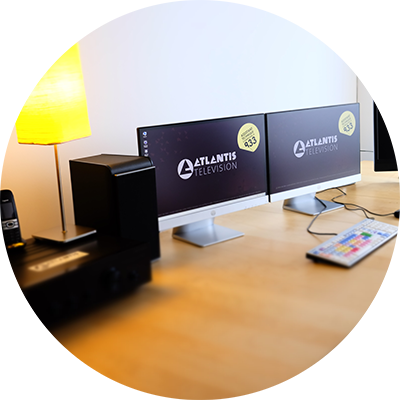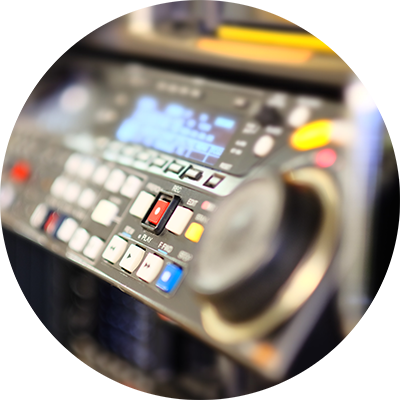 Making of PAD equipment (ready for broadcast) and self-promotion
Control, reception and management of the broadcasting equipment, referencing of antenna traffic
Copying, digitalization, QC checking, and contents archiving
Control, artistic and dubbing monitoring
Self-promotion production thanks to provided elements (artistic brief, programming angles)
Copyright declaration
NEW MEDIA PROJECTS (REPLAY…)
Drafting of technical specifications for the platforms
Writing of tenders : management, integration, installation, takings
Daily management