ATLANTIS TELEVISION
First programs producer in Europe
Since its creation in 2002, Atlantis has evolved in the television industry.
Atlantis, is a tool, an advisor, a knowhow, a structured and high performance team that helps producers to create and make in the best of conditions, leading light programs which will permit them to make their mark on programming schedules or digital platforms.
Built around 8 companies, each complementary to the other, the group's reason for being is the making of programs for television, advertising and e-cinema.
THEIR AIMS ARE:
FOR THE TELEVISION INDUSTRY
For ATLANTIS TELEVISION: Internal post production services in our studios.
For ATLANTIS ACTIVE: External customised post production services at our clients 'premises.
For ATLANTIS TOURNAGE: filming services and the hire of filming equipment for all types of shooting.
FOR THE ADVERTISING INDUSTRY : ATLANTIS PUBLICITE
For BACKUP: consultancy and post production services directed at the advertising market.
For THE MIXMEN audio services and sound editing, dubbing and mixing.
For BLACKBOX audio-visual production and advertising content.
IN THE CINEMA INDUSTRY
For STUDIOS ATLANTIS the production of full length feature films for the e-cinema market.
The brand has imposed itself and has made itself respected by the main groups to be today the first choice for making programs.

THE GROUP
A GROUP WITH SOLID ACCOUNTING PERFORMANCE
With a view to developing so, each of its branches are autonomous, the departments of Atlantis Television were affiliated in 2013 by capitalisation realised for the benefit of the companies Atlantis Active and Atlantis Tournage. In 2016 were added the companies Atlantis Films and the group Back-Up. These four companies are 100% owned by Atlantis Television.
Internal editing services : ATLANTIS TELEVISION (63% of turnover)
External post production services : ATLANTIS ACTIVE (5% of turnover)
Shooting services and rental of shooting equipment : ATLANTIS SHOOTING (12% of turnover)
Activity of post-production in the advertising sector: group BACK-UP (20% of turnover)
Our client network
The Atlantis client base could be seen as a TV Trade directory given the very wide spectrum that it covers. A great number of TF1 and M6 prime time shows are made in the studios of Atlantis TV as well as many other programs, particularly for France Télévisions and Canal + groups.
Main client portfolio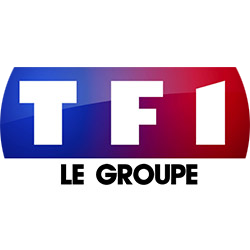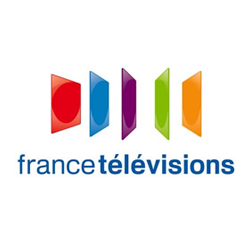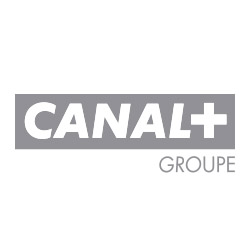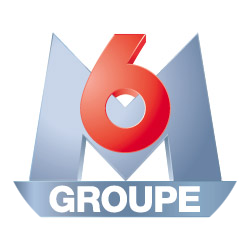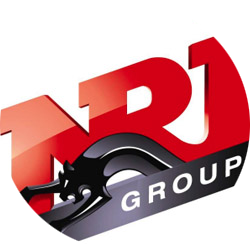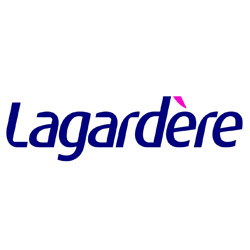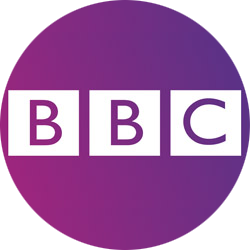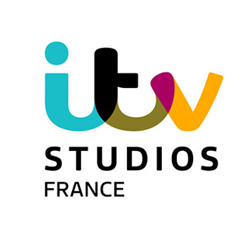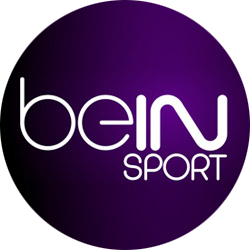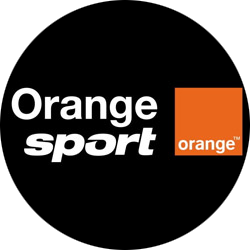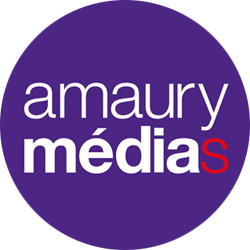 PROGRAMS CREATED
All the shows, all the channels, all the universes…
Magazines
UN TRÉSOR DANS VOTRE MAISON
Reality TV
QUI VEUX ÉPOUSER MON FILS
4 MARIAGES POUR 1 LUNE DE MIEL
COUP DE FOUDRE AU PROCHAIN VILLAGE
LA BELLE ET SES PRINCES PRESQUE CHARMANTS
La Villa des Coeurs Brisés
Entertainment
The Voice : La plus Belle Voix
Documentaries
Culture
Millau, le viaduc de l'impossible
Les secrets de la ligne Maginot
Trailer, ads, self promotion
B.A. des chaînes D8 et D17
Timeline of the group's evolution
Starting with 3 editing studios, Atlantis TV has become the French leader ten years later with 800 editing studios. A fast but steady growth highlighting the Group's dedication to producing images.
For CEO Frédéric Houzelle, television is more than a job, it's a family matter. His audiovisual passion is still present and has permeated the group's DNA and motivates every team member.
Key dates
Our company's history has been written through our clients success stories.
FREDERIC HOUZELLE/ CHIEF EXECUTIVE OFFICER

We never wanted to become number One, history has written itself, we have always remained ourselves, trying to create spaces that look like us.
Money has never been a driving force for us, we could have been wealthier, because every year, we spend a lot on our clients' comfort. More than anything else, being number 1 is all about being free, free to say no, free to create, to enjoy work, to live our passion to the full…
What more can you ask for?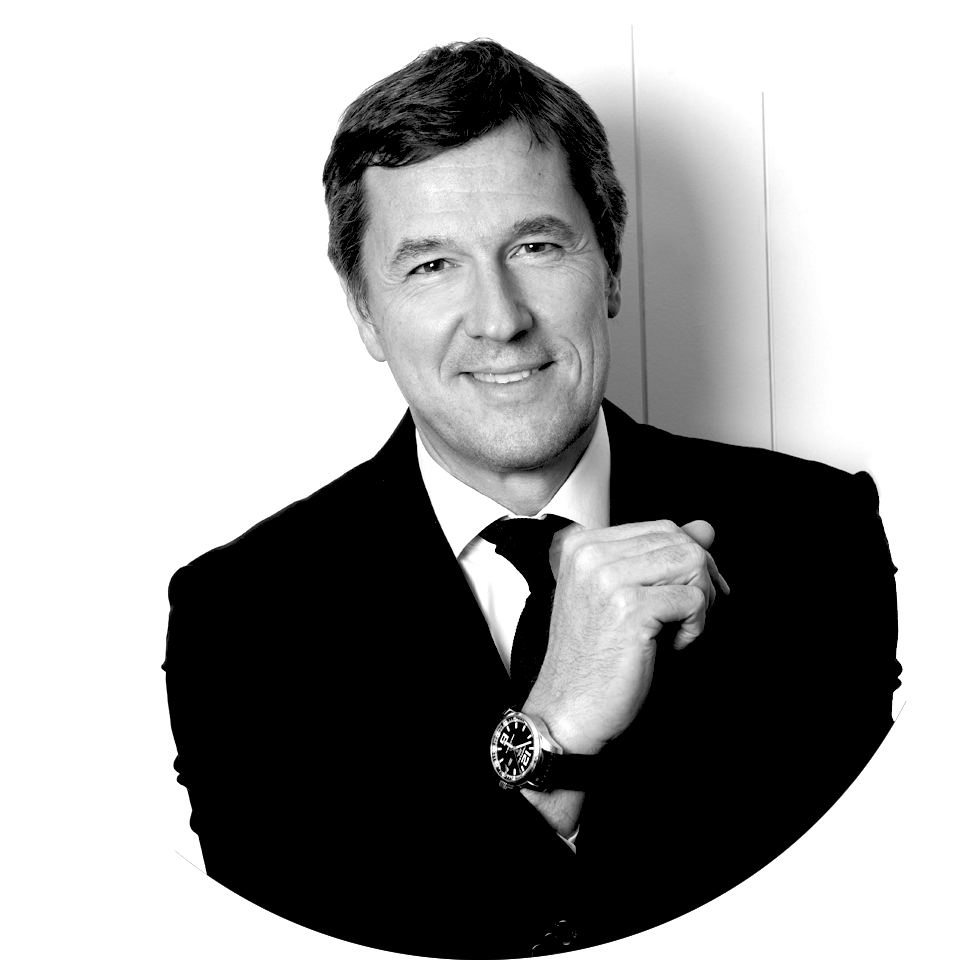 Skills and know how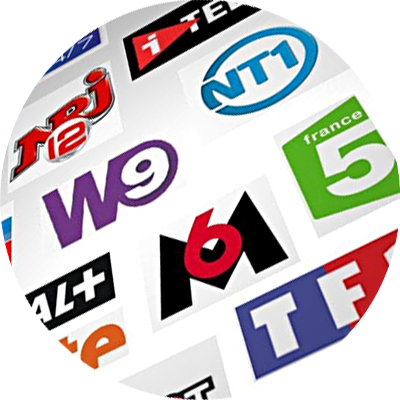 « Atlantis Studios » is a unique meeting place, somewhere to exchange ideas and work, an environment which stimulates performance and creativity, where our customers adhere to a notion to think post production differently.
Collaboration on a number of innovative projects have enriched our own techniques and skills beyond the simple making of the programme.
In 2003 "L'Odyssée de l'Espèce" which was considered the best French TV show by the French President in office at the time, achieved a great number of audience records after it was broadcast on France 3.
In 2005 "Mon Incroyable Fiancé" achieved on TF1 a total audience record for the second half of the show: 8 916 480 viewers (51,2% of pdm).
With M6 next to Studio 89, we produced the famous cooking competitions "Un Dîner Presque Parfait" and "Top Chef" for which we are currently making the 6th season in a new version widely appreciated by the viewers.
"Cauchemar en cuisine" starred Philippe Etchebest, a winner of the award "best worker in France", and "Le Meilleur Pâtissier" our BBC bake off, hosted by M6's most famous award winning chef, specialist of cooking attitude, Cyril Lignac.
Today, we produce a wide range of programs for all of those TV channels, but also for others groups.
From the very beginning, we have accompanied TF1 in the production of its major Sunday programs: "Auto Moto", "Téléfoot", and the launch of "50 Minutes Inside" and "Danse avec les Stars", as well as all of the great sporting events and the World Cup since 2007.
Finally, we have filmed daily a great number of surgical procedures, including open heart surgery, for "Le Magazine de la Santé" and its host Doctor Michel Cymes shown on France 5 every afternoon.
Our reputation has developed and grown through our skills and experience in a variety of programs. We have demonstrated reliability in very difficult situations, an ability to produce quickly, day or night, thanks to an experienced  and well supervised team.
Our "field of play" comprises 450 editing studios, over 4 production sites is also a substantial asset for Atlantis and a major advantage to guarantee our clients the quality of the finished product.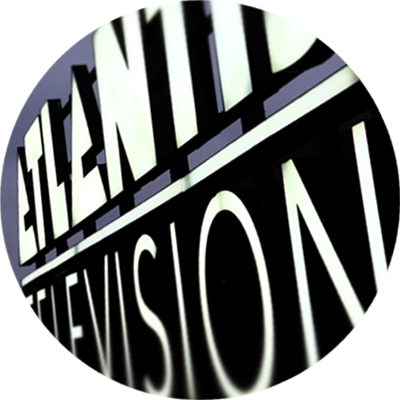 PODIUMS
The scent of success at Atlantis Television…
Could it be that working with Atlantis Studios brings you luck? Some may believe so! Check it out: a number of shows produced in our studios have achieved record audiences and left a mark on popular culture.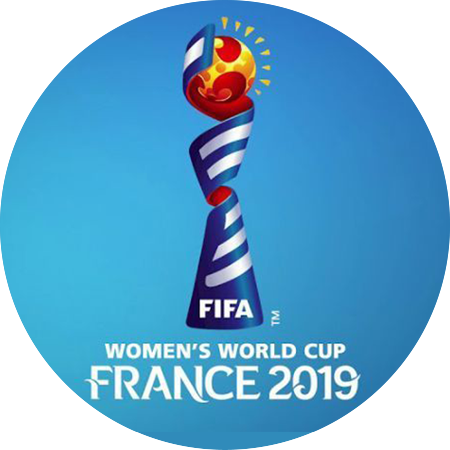 2019
10,7 millions de téléspectateurs
La Coupe du monde féminine France VS Etats-Unis enregistre la meilleure audience de l'année avec un quart de finale haut en couleur. Les matchs des bleues ont battu tous les records d'audience du sport féminin !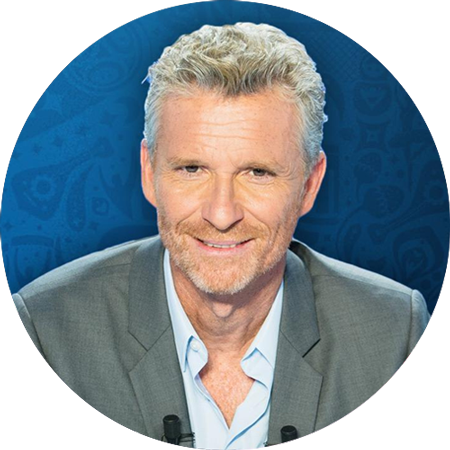 2018 - Telefoot special issue for the world cup
Over 1.37 millions viewers the morning of the world cup final
Telefoot realises one of its best audience of the season this sunday July, 15th 2018 a few hours before the final.
The TV ratings then explodes for TF1 during the France-Croatie game with 19.34 millions of people in front of this game.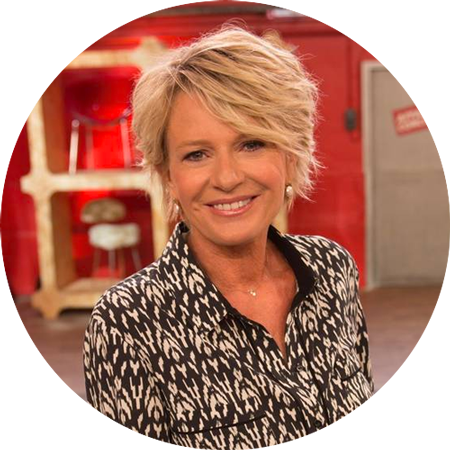 2017 - AFFAIRE CONCLUE
747 000 Millions viewers
Affaire Conclue does serial audience records since its establishment on the afternoon time on the France 2. Since August 2017, Sophie Davant is the french tv host of this auction show, produces by Warner Bros. International Television. On november the 20th 2017, a new audience record with 747 000 viewers between 4 p.m and 4 : 45 p.m according to Médiamétrie. A 10.5 % market share.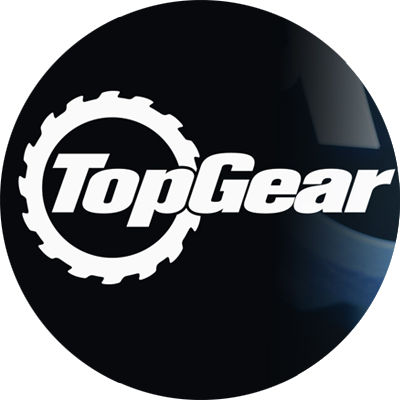 2015 - TOP GEAR
926000 OF VIEWERS
The 18th of March 2015 for the broadcast of the first episod of Top Gear France, the BBC France production nearly reached a million of viewers on RMC Découverte. This number is a record for the TNT, thus winning 3,6% of the audience share.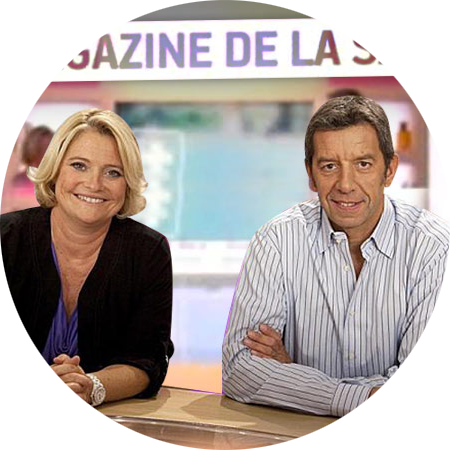 2014 - Le magazine de la santé
845 000 OF VIEWERS
FRANCE 5 is proud of the audience its show "Le Magazine de la Santé" realized, during the week from the 24th to 28th January during which it made its best weekly performance for the season 2010-2011. According to France 5, from 1h55 on, "Le magazine de la Santé" presented in live by Marina Carrière d'Encausse and Michel Cymès attracted an average of 845000 millions of viewers, that is to say 7,7% of the public. A great performance.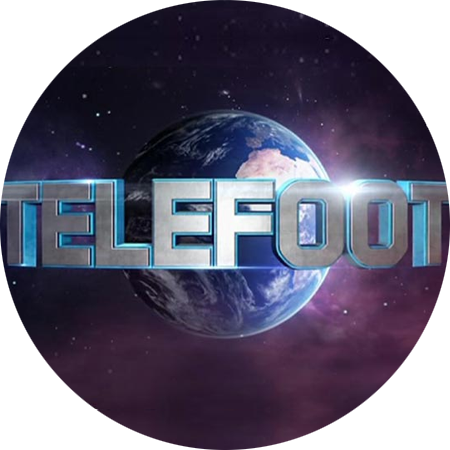 2014 - Téléfoot
2 443 000 OF VIEWERS
TF1 is proud of the audience rating achieved by its magazine of all the footballs, Téléfoot, on Sunday at 10h55. Presented on live by Christian Jean Pierre and its team, the programme attracted 2 443 000 millions of viewers that is to say 23% of the PDM and 39% of men from 15 to 34 years old, according to TF1. The channel is proud of this audience rating which is satisfactory for the show. The show ends up as the leader of the audience ratings. It has to be noted that a peak of audience ratings of 3 000 000 millions of viewers was reached by the end of the show.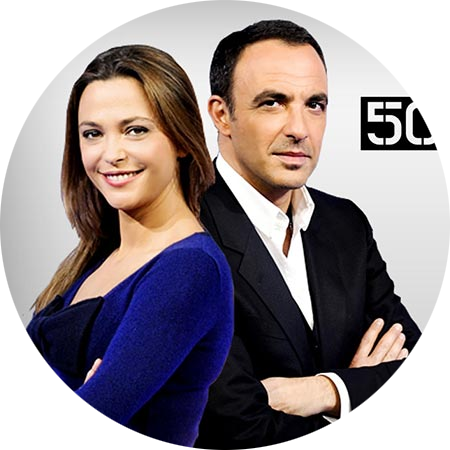 2014 - 50' Inside
4 400 000 OF VIEWERS
By the end of 2015, TF1 came up with the concept of a new show about the entertainment world, and the TAF production staff chose to work in the studios of Altantis Television to prepare what is about to become the "people" Saturday meeting "50' Inside" presented by Sandrine Quétier and Nikos Aliagas. The show attracted 4 400 000 of viewers and 24,5% of market share. The audience rating even reached 32% for the housewives of less than 50 years old.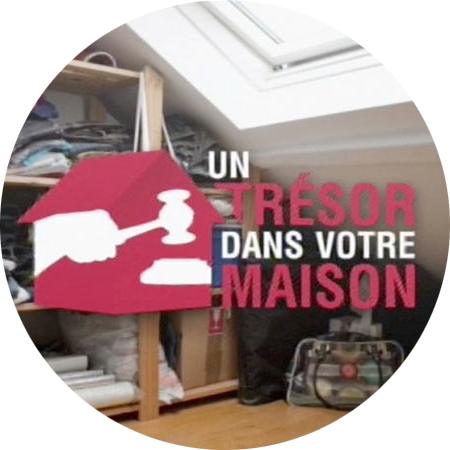 2014 - Un trésor dans votre maison
2 000 000 OF VIEWERS
M6 made a big hit again with the launching of a show which is an adaption of a BBC programme created in 2002, "Un Trésor dans votre maison" which helps families to find hidden treasures they have in their house to sell them to you by auctioning. The public was charmed by this access programme broadcast on Saturdays which has just reached its best monthly audience rating last January after a year. A great audience rating was reached by M6 with 2 000 000 of viewers, that is to say 12,2% of the PDM and 19% of housewives.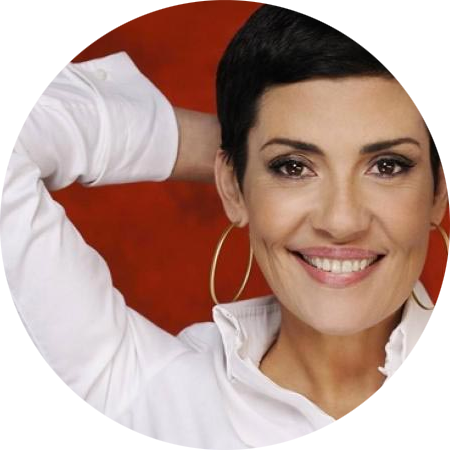 2014 - Les reines du shopping
780000 OF VIEWERS
The first series of episodes « Reines du shopping » managed attract 780000 of viewers, that is to say a record of audience for the show, which is also the case for their share of audience which reached up to 12,1%.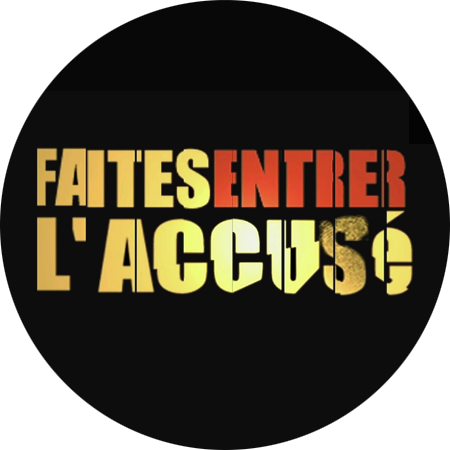 2013 - Faites entrer l'accusé
3000000 OF VIEWERS
Faites entrer l'accusé broadcast between 22h30 and 23h45 gathered 3 000 000 millions of viewers, that is to say 20,3% of the audience share. The theme of Christophe Hondelatte's magazine was Bérenger Brouns, the butcher of the Saint-Martin market.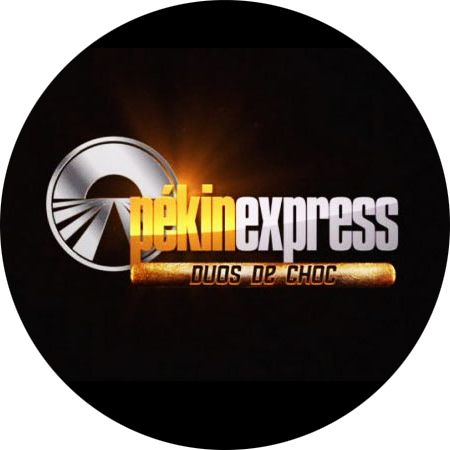 2011 - Pékin Express, duos de choc
3 400 000 of viewers
GNTCO, which has been entrusting its post-production means to Atlantis Television for more than two years and which managed to make the Saturday night's programming more dynamic thanks to "Pekin Express, Duos de Choc". The programme attracted last November 3 400 000 millions of viewers and it's been the channel's best performance on a Saturday night after more than two years.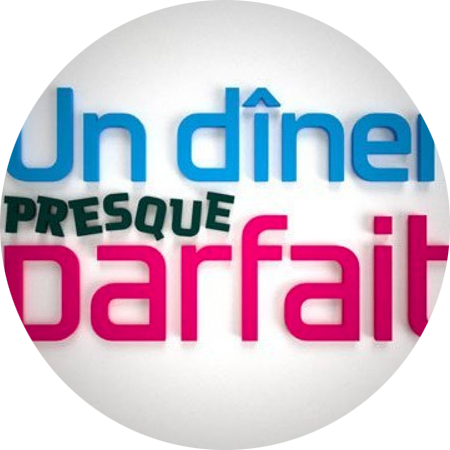 2011 - Un dîner presque parfait
2 500 000 OF VIEWERS
One of the last sites, Atlantis 6 open in Boulogne and dedicated to "Dîner Presque parfait" brought luck again to the staff members. The 16 editing rooms that work day and night for this great M6 daily meeting have been rewarded since the show broadcast on Thursday the 6th of January at 17h50, gathered 2 500 000 viewers on average, for an audience share of 17.2% among the overall public. It was the show's best audience since March 2010.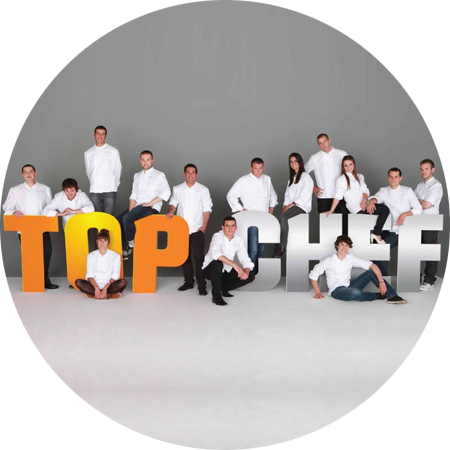 2010 - Top Chef
4300000 OF VIEWERS
Atlantis Television officially established the other great culinary meeting of M6. For its first season, « Top Chef » was elected the best new flux show ! Romain Tischenko, 24, is the first Top Chef.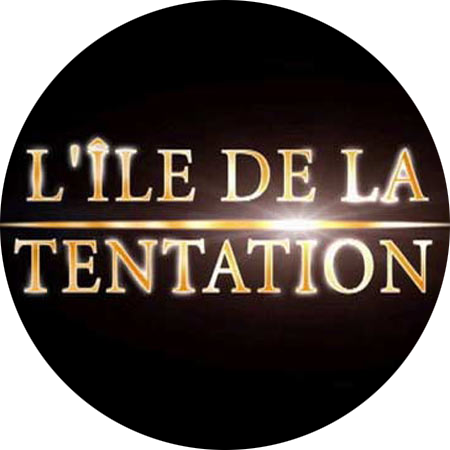 2005 - L'île de la tentation
4 500 000 of viewers
« L'île de la Tentation » (The temptation Island) arrived in Atlantis Television with its staff in the summer 2005 and gathered, after an intense post-production, 4500000millions of viewers and will confirm its success in the following years.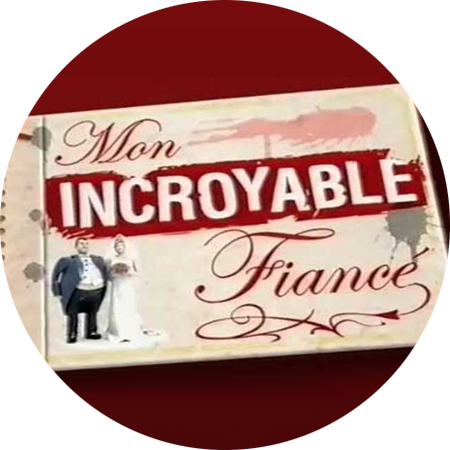 2005 - Mon Incroyable Fiancé
8916480 OF VIEWERS
Angela Lorente, the reality show department director managed to create the buzz with « Mon incroyable fiancé », this fake dating show, which has beaten all viewing records in the last minutes of the second half of the evening. Something never seen before. The show revealed and launched Laurent Ournac's career, the actor who was playing the role of Adeline's suitor, the candidate that was trapped. 4 years later, the gay version came back on the screens on TF1 and the audiences were also very high during the summer 2009.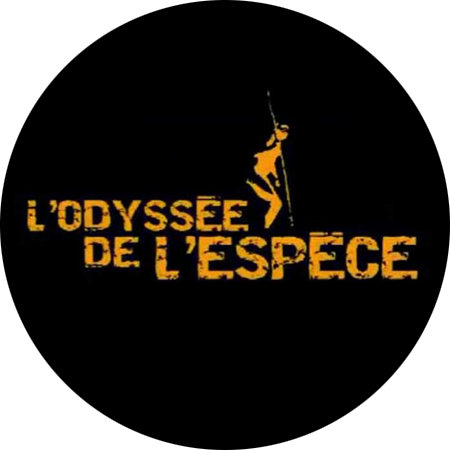 2003 - L'odyssée de l'espèce
8797000 OF VIEWERS
The best audience of the year was won by the documentary « L'odyssée de l'espèce » by 17 Juin Media and reached 8797000 millions of viewers the 7th of June and 34,2% of PDA. In total, 40 millions of viewers in Europe and in Canada were touched by the history of man's evolution, spanning a period of 7 millions of years, from the prehistory to today .
And after all, for the non-superstitious, it is true and not impossible to check !
Although Atlantis may not have been instrumental in their success, the quality of exchanges set up with the program producers, the targets set, the innovation, chosen technical options, our team skills and their mastery of techniques were undoubtedly the main contributors to success…and we are proud of it! That's why we are ready to do it again, with you…
Innovations and perspectives
If there is only one thing to remember about Atlantis Television, it's the ability to invent and re-invent itself: Method, technique, services, conception tools,  collaboration production process…
Our independence and success have made us the market leader in program production. For more than twelve years, we have invested in research and development to help our clients produce in the best possible conditions and keep one step ahead in technological developpments.
The fruit this work has also enabled us to test our own creativity, engage in innovative partnerships, generated enthusiasm, open mindedness and new experimentation for our staff as well as our clients.
Atlantis is forever attentive to the constantly changing TV market.
Despite a difficult economic climate, the market remains strong and Atlantis TV has successfully responded to every new channel, every new program, every new technological process demands an image to be created and produced.