Atlantis Tél
SENIOR MANAGEMENT
To be number one, it's a staff story
Atlantis television has an efficient management team with in-depth experience in medias and more particularly in the TV industry and its technologies.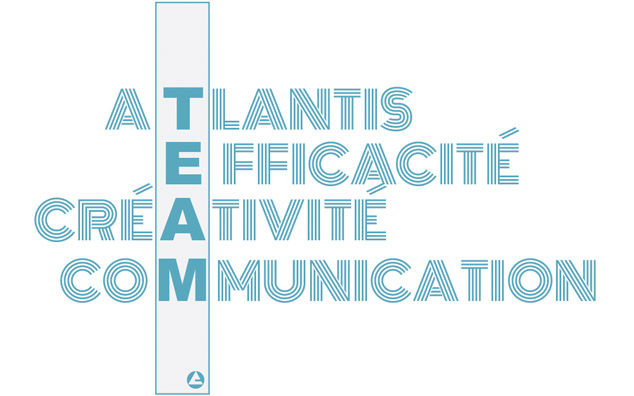 OUR PHILOSOPHY
THE ATLANTIS SPIRIT, IS PUTTING TOGETHER THE CREATIVE CHEMISTRY AND BOOSTING THE PERFORMANCE.
What makes us very special is that we never forget why we came into the business.
Always attentive to every detail, we enjoy pushing our limits and strive to find new ways to be efficient. In short, it's not so much the passion for the work but the fact that we simply love what we do.
OUR STRENGTH
We are not as heavy and slow an organisation as the big television groups. Our strength lies in our ability to adapt easily and be more reactive in all types of situations.
Adaptable
Because our teams have been trained to react quickly and avoid issues to remain ahead of the game. "Just like the dragonfly", Atlantis can change direction.
FAST
Because our technical teams working time is structured around the 3/8 basis, they are able to devote their time and passion at your service, anytime of day and night, 24/7.
Efficient
Because we have already worked with all the channels and have learnt from their flaws, thanks to them, we have become more efficient and complete in our approach.
Competent
Because each member of our team has specific skills base giving us access to a unique network of abilities in all sorts of multimedia disciplines.
WITH THIS SET UP, WHEN WE PREPARE A PROJECT, WE ARE SURE TO PUT TOGETHER A TAILOR MADE TEAM .

OUR TEAM
WHEN YOU WORK WITH ATLANTIS, YOU ARE IN GOOD COMPANY.
Let's face it, a company can only be efficient if its team is efficient.
In our studios, we are proud to say that we have one of the most experienced and creative team in the TV industry.
And this team is at your service!
An exhilarating mix of talented men and women, all united by the same passion, performing for television.
A team, with a unique collective experience, who will work with the same skill and ease on a documentary for Arte, a daily news bulletin for France 5, world cup coverage for TF1, a show for M6 or on CANAL+ trailers.