TELEVISION IS PLAYING FOOTBALL

For its 4th edition, the Coproductione Cup, organized by Atlantis Television is full.
On June 4th, a few hours before the 2006 World Cup, no less than 11 teams of the Television world gathered in Saint-Cloud for a really festive tournament.
14 teams were in competition, ell but Solidarité Sida were under the colors of a television channel or a producer.The teams from TF1/TAP, LCI, France 5, Réservoir Prod, Coyote, la Société Européenne de Production, LWood, Pyla Prod, De-Père-En-Fils, joined by Solidarité Sida and Ideactif have participated to really disputed competition.
When families and friends enjoyed a "garden party" on the side of the field, punctuated by concerts, almost 200 hundreds players were on the field.
As a courageous goalkeeper, Patrice Carmouze lead the Coyote team to the quarters.
Journalists from the redaction and hosts David Astorga, Romain Del Bello and Christian Jeanpierre, the later hurting his ankle halfway, defended TF1/TAP until the finale.The finale, opposing, for the 3rd time consecutively, TF1 to L.Wood crowned the production company getting the really wanted cup.
The colander given to the third team De-Père-En-Fils also scarred spirits. The suspense is already full since we have to wait for a year before knowing if they're going to play their title again.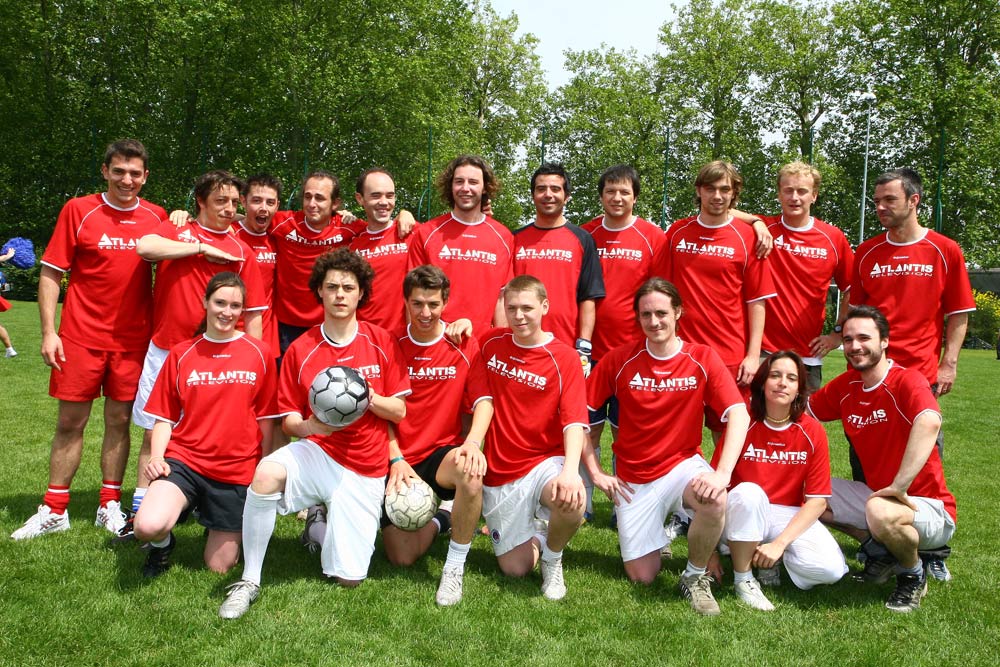 Sport results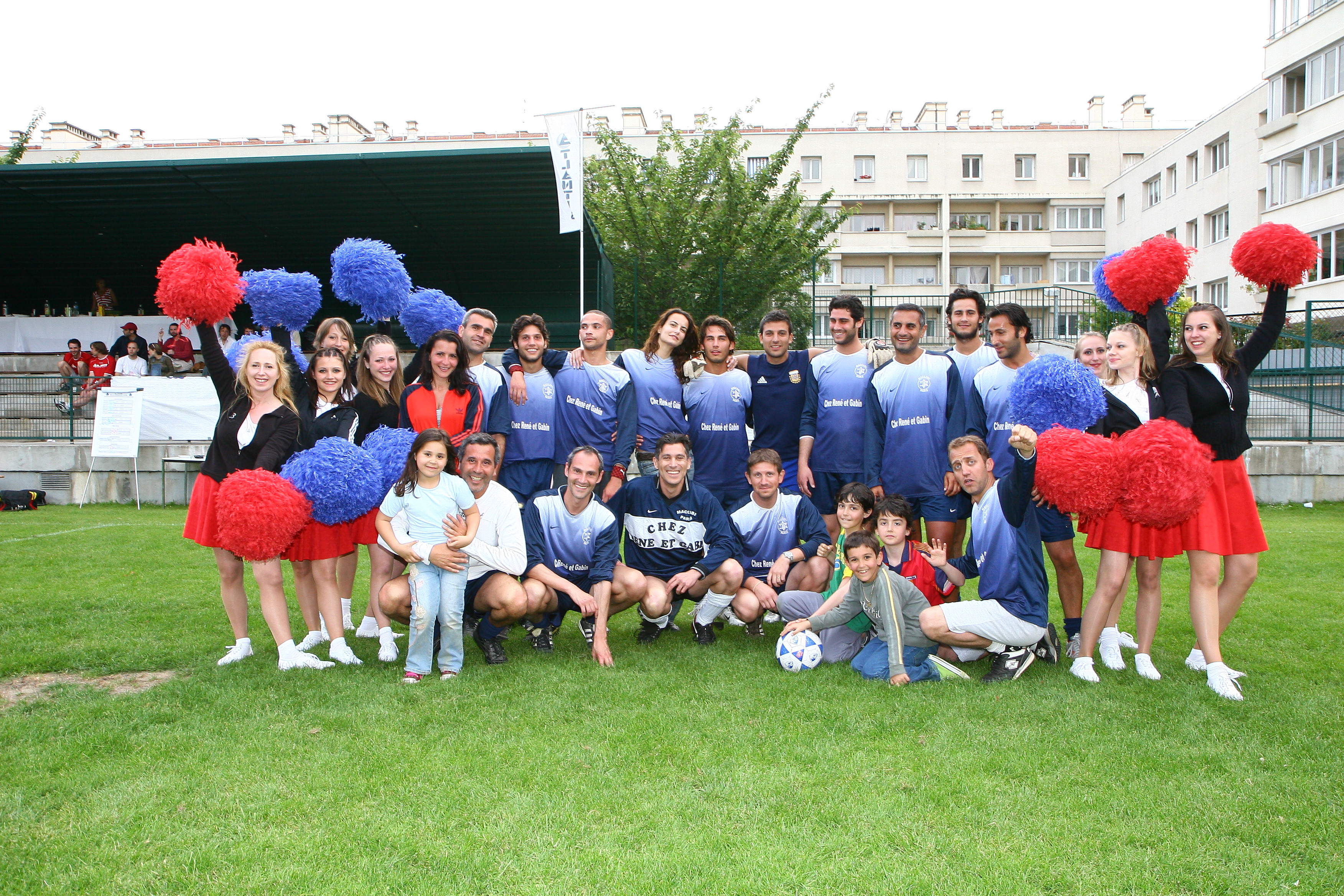 Quarter-final
TF1 –  PYLA PROD > 2 / 1

RESERVOIR – COYOTE > 1 / 0
L WOOD – IDEACTIF > 2 / 0

LCI – FRANCE 5 > 0 / 1
Semi-final
TF1 –  RESERVOIR > 1 / 0
L WOOD – FRANCE 5 > 2 / 0
Final
LWOOD – TF1 > 4 / 3