Whether good or not during 2017, one could not possibly miss an Atlantis event that has become a must see! Music which makes us join in to music which moves us, with THE guest star of the evening with whom one could be photographed, the Christmas party was once more in the image of Atlantis: just like at home but better!
THE OYSTER BAR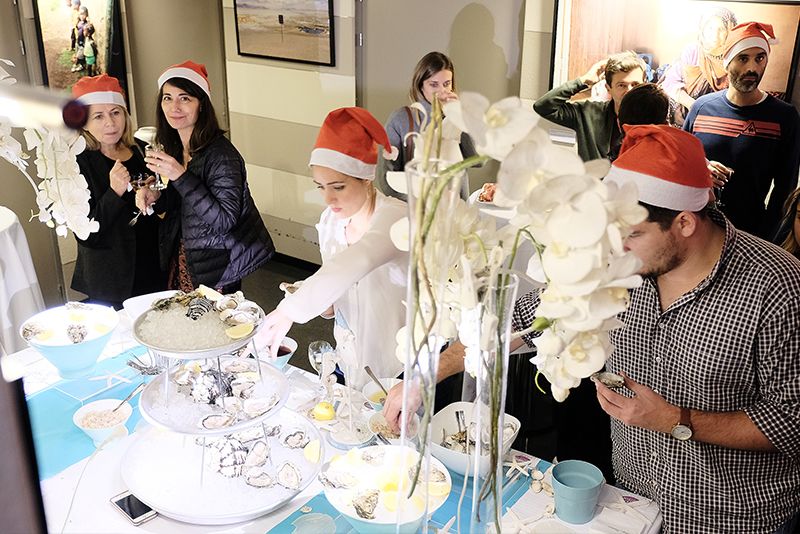 Christmas without oysters? it may as well be Christmas without Father Christmas! It was like a small seaside place on a dock at the "Quai du Point du Jour" that evening…
Jingle Bells !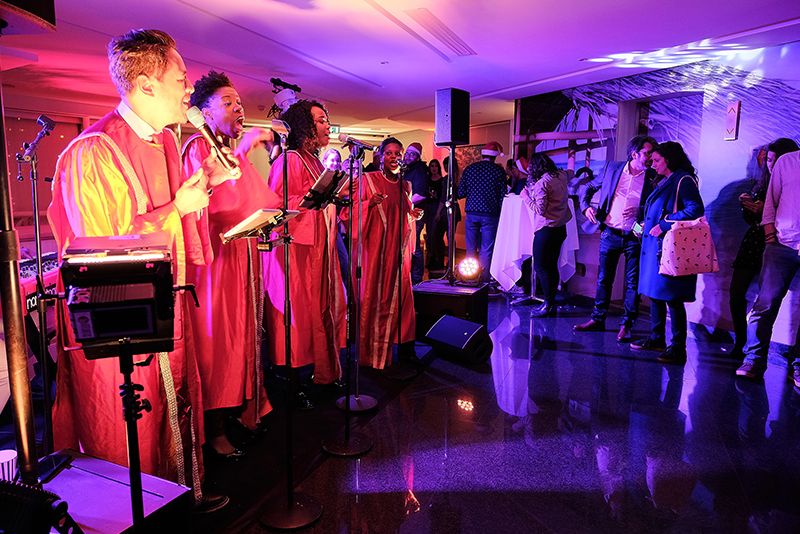 Their voices resonated throughout Atlantis. With class and elegance, Bell Intonesang Christmas songs and a number of hits to start this wonderful evening. Nothing like a bit of Gospel to give you goose bumps and warm the heart!
« THE » STAR OF THE EVENING (EXCEPT YOU OF COURSE…)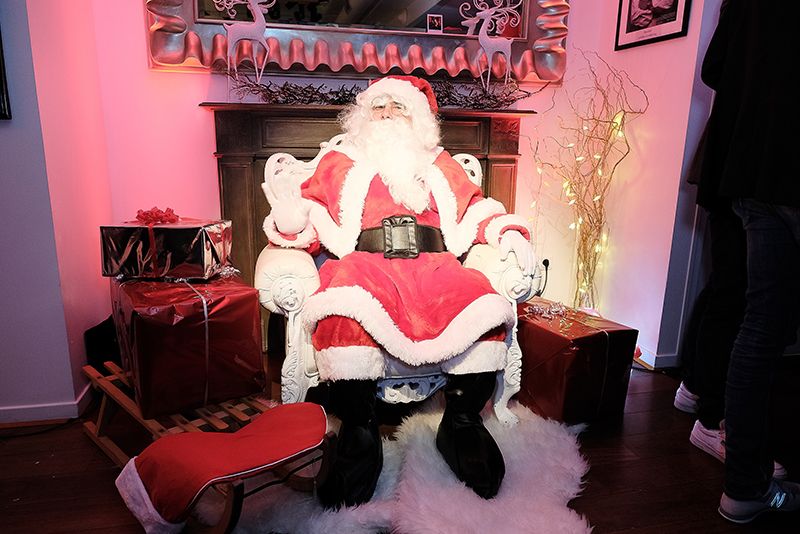 Yes, we know…we made some jealous. Father Christmas just for us for one evening! We all became children again souvenir photographs as evidence !
LET'S DANCE !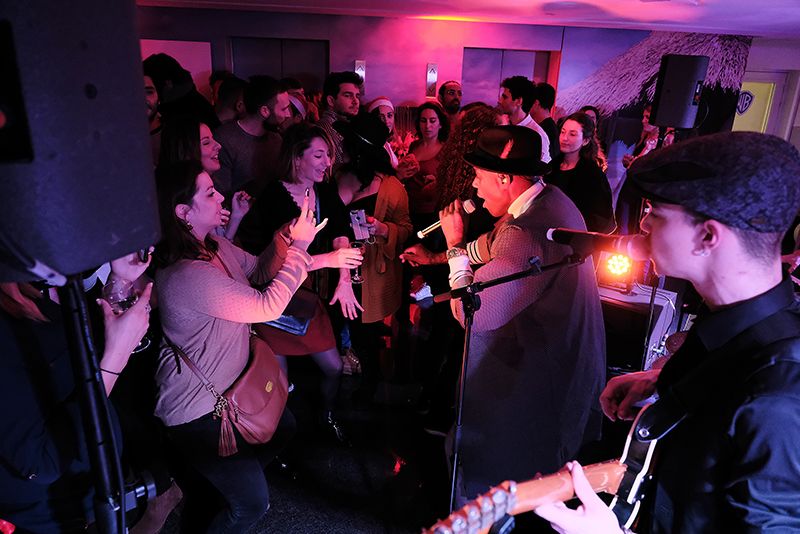 It did not fall short of its reputation. Once again the atmosphere was already warmed up with the Gospel music and was then turned up more with Quinze and his hypnotic moves!
IF YOU SAY CHRISTMAS YOU MEAN PRESENTS…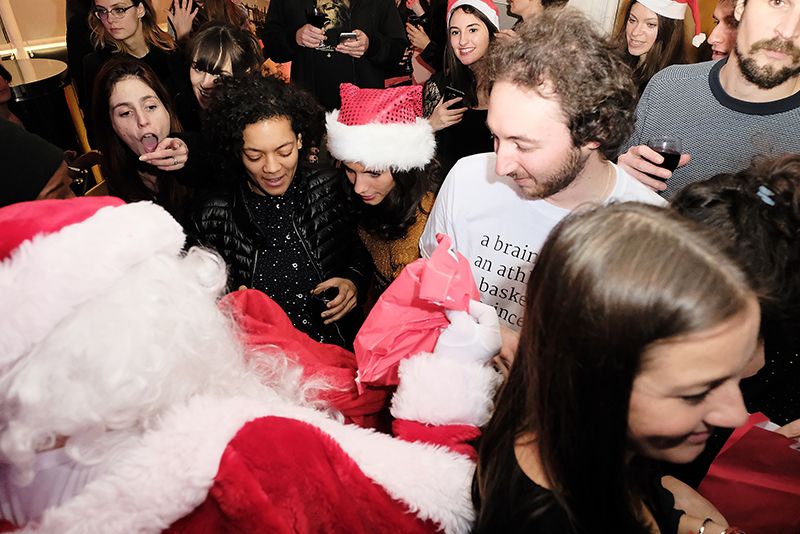 Our guest star joins the crowd with the giving of presents to those who have been good…
WE ARE NOT GOING TO PART COMPANY LIKE THAT…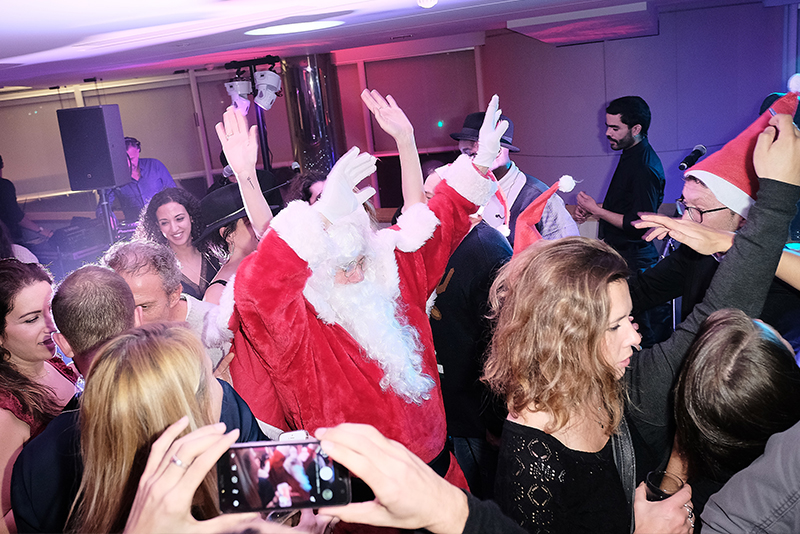 Clubbing atmosphere to end the evening. Stéphane Basset took control of the turntables and continued to supply the mood for the Christmas Party! Even Father Christmas did not hesitate to show his moves on the dance floor.
WHEN THE CHRISTMAS MAGIC WORKS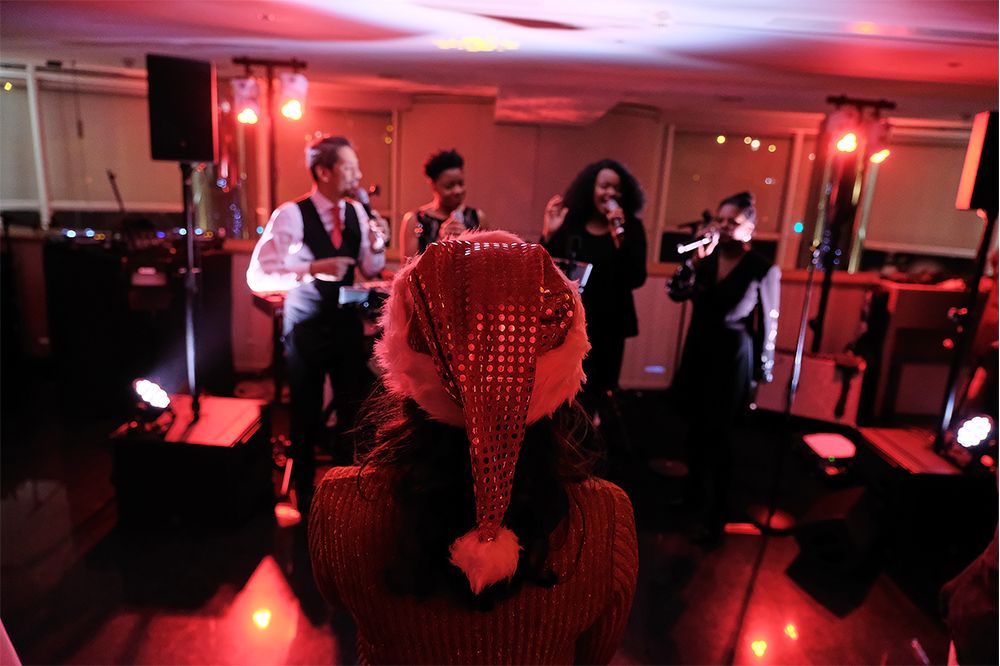 La soirée en photos !!