CONCEPT
"A vos pinceaux" is the first television contest involving amateur painters, presented by Marianne James.
For 4 weeks, the viewers discover ten participants passion for painting and drawing, who have been selected amongst 2000 candidates. They are pancake makers, child psychiatrists, engineers, accountants, students, pensioner… And they all share the same passion for painting and Art in general.
Each week, armed with their brushes, pencils and even aerosol sprays, they travel around France to run a number of tests going from the most classical to the most original. Two jurors assess them: Bruno Vannacci, painter and Art professor, and fabric Bousteau, journalist and Chief Editor of the Beaux Arts Magazine. Two candidates will be eliminated after each prime time show, and the winner will exhibit his work at the Grand Palais in Paris.
PROGRAMME
Airing Time : From Tuesday, December 27th
Broadcasting Channel : France 2
Presenter : Marianne James
Producer : BBC Worldwide France
Format : 60 minutes
VIDEO
Presenter
Marianne James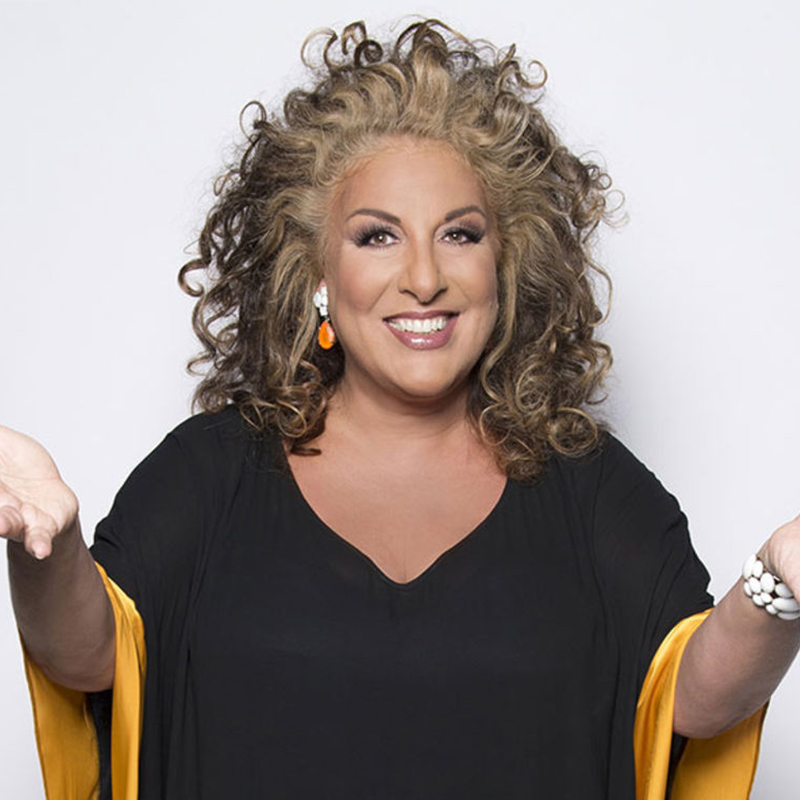 Marianne James took guitar lessons from the age of 11 with Antoine Petrucciani, known as Tony, famous jazz guitarist and father of the pianist Michel Petrucciani with whom she played very often in a trio.
After creating her first band "Les Swingums" in 1980, she graduated in Musicology at the Paris Sorbonne and obtained first prize for song in the national Paris Conservatory. In 1981, she joined "Les Démones Loulou" with whom she performed in the first part of a William Sheller concert at the Olympia. She continued to sing in the streets of Paris and Italy.
From 1989, Marianne James became famous thanks to Maria Ulrika Von Glott, the crazy Teutonic character she created in her show the "Ultima Recital". This show was created at the association La Clef, in Saint Germain en Laye, during an artist's residence where Marianne James in exchange for the lessons she gave, obtained a structure allowing her to produce a show on stage. Until 2002, the show was performed 1178 times, which rewarded her with a Moliere for the best musical show in 1995.
In 1999, she produced her first record, "Les Mandarines".
In 2003, she dubbed the Fat Lady's character in Harry Potter and the Azkaban Prisoner.
2004/2005/2006/2007: she became known to the greater public when she participated as a juror in the success of the New Star show beside Manu Katché, Dove Attie and André Manoukian.
2005: She produced a show called Le caprice de Marianne.
In 2006, her first album came out: Marianne James.
At the end of 2008 she participated in the musical comedy inspired from the film "Les Aventures de Rabbi Jacob" in the Palais des Congrès in Paris.
2009: presentation on TF1 of Vive les comedies musicales!
She was Frédéric Lopez's guest on the show "Rendez-vous en terre inconnue" on France 2. It is in the heart of Indonesia that Marianne James met the Bajaus, a tribe of fishermen who chose to live in a minute village on stilts.
In 2011: she went back on stage for "Une Visite inopportune de Copi", directed by Philippe Calvario in the theatre Athénée.
In 2011 she presented the show Queen Pop on Arte.
She co-wrote with Sebastien Marnier the play "Miss Carpentier" in 2013, at the theatre Rive Gauche, where she played the leading role.
In 2014, she hosted the show "Prodiges" where young singers, musicians and classical dancers are directed on stage.
In April 2015, she participated in the ecological musical tale "Les Symphonies Subaquatiques" beside Jacques Gamblin, Agnès Jaoui, Dominique A and Kent which will come out in a record-book at the Braques Editions.
On France 2, she commented live with Stephane Bern the final of the Eurovision Song Contest in 2015 and 2016.
In 2016, she lent her voice to one of the main characters in the 28 episodes of the animation series Salaire Net et monde de brutes, broadcasted on Arte beside Valérie Donzelli and Jérémie Elkaïm.
On June 6th 2016, she joins the team of the daily show Cinq à Sept with the host Arthur on TF1.
From December 27th 2016, she hosts the new painting contest "A vos pinceaux" produced by BBC Worldwide France and broadcast on France 2.
INTERVIEW
Could you introduce the members of the jury?
M.J. : Fabrice Bousteau and Bruno Vannacci are as passionate as they are fascinating and forthcoming, as well as diametrically opposed to each other. I would say that Bruno Vannacci is more academic. He is the ideal professor who knows everything there is to know on the history of painting, techniques, pigments, brushes, knives, coatings, supports, canvasses or frames. He can comfort you or repair the perspective of a totally failed leg line with a pencil stroke. Fabrice Bousteau is less in the technique than in the instinct, the subjective or even the subversive. What can trigger, or not, an emotion. He will explain that to get there, you have to move away, beware of academic notions or perspective. The Douanier Rousseau paintings or some of Matisse Picasso's works are an example of it. During the contest, Fabrice Bousteau defended strongly this position of subversive and strange notion. For all that, both of them have taught us that, to break away and kill masters, you had to be a sublime technician first. And this piece of advice is applicable in a number of fields. Finally, during the tests, they haven't stopped encouraging candidates to step back. They would tell them: "Clear your eyes, change your view, change your ideas, go for a walk and come back." An attitude which was not natural in our amateur painters, but which was essential however.
By what or which little brush impressed you the most?
M.J. There is an extremely powerful dialogue between the artist and his canvass, and all of it in complete silence. It is a solitary work, not very demonstrative, which is done calmly. You have to take your time, watch, go to details even if you hit a wall. There isn't a particular music either like what you would hear in a kitchen. In this site where the show is directed, I have been really impressed and moved by this intimacy and their determination facing the canvass.
Is it comparable to what you know in singing or the theatre?
M.J.Not to that extent, no. In theatre like in song, we are not in an internal journey which is so powerful, except maybe for Kabuki (Japanese theatre, NDLR). The painter is faced with a blank page on which a piece of art is going to be created, before his eyes. In relation to us all, he is at the same time Shakespeare, Lully, Theatre, backstage, the garden or the fourth wall (transparent wall supposed to separate the scene from the hall, NDRL). He directs, he is the actor and almost the audience since he is watching himself perform.
During these four programmes, have you been marked by one particular test?
M.J. Yes, I was very sensitive to the portrait test for which the actor Bruno Salomone accepted to pose. To be truthful, we were all impressed. It was a very strong test humanely, but I won't tell you any more…
Source: Propos recueillis par Clotilde Ruel, France Télévisions