CONCEPT
They are young, beautiful and famous, or anonymous and are all gathered in a villa thousands of kilometres away from France.
Candidates will have as an objective to collect money for a charity while doing activities and working.
At the same time, they will be confronted with their past since everyone will see a person they didn't expect to appear. This person will come and announce a truth that might change everything.
PROGRAMME
Broadcasting Channel : NRJ12
Producer : 909 productions
Format: 30 minutes
INTERVIEW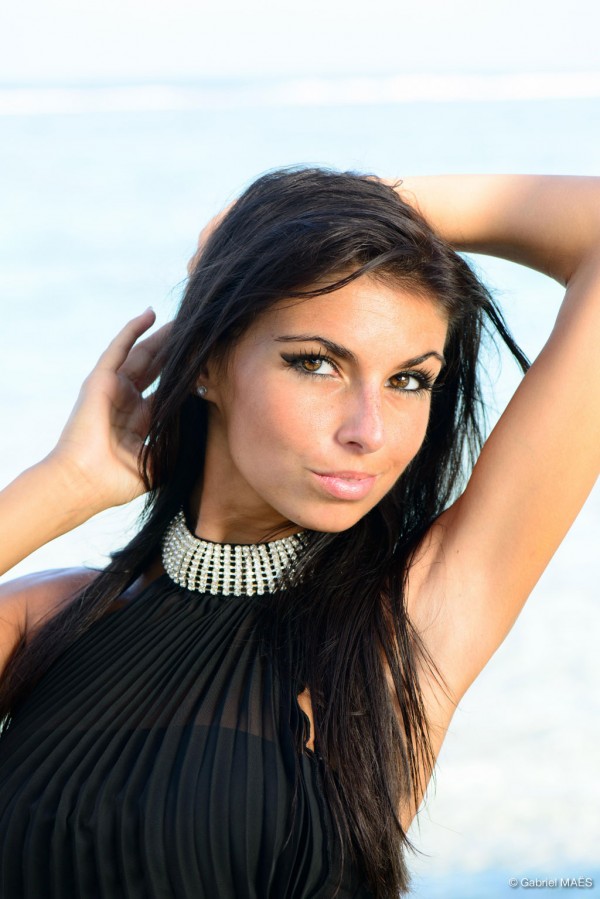 Laura, 22, from Saint Cannat (Bouches du Rhône) participates in the third season of Island of Truth. Her life, her television adventure and her projects… The veterinary assistant, reveals herself as a sensitive girl, answering questions for Telestar.fr
Why did you participate to the Island of Truth 3?
To get more famous as a lingerie model, I wasn't really known, and doors stayed closed because I don't have a model size. I decided to do a reality TV but not any reality TV.
What were you doing before the show?
I was a part time photo model and veterinary assistant too. For now, I'm going to take a sabbatical year. I've always wanted to work with animals, that's why I wanted to be a veterinary assistant.
Some say you are sensitive, do you confirm?
On some points yes. I'm sensitive about my family.
Who did you get along with the most in the show?
I got along fine with Beverly, Alice and Ju.
And the least?
The one I got along with the least is Manon because she wanted to trick me. She's a manipulative girl. People who are fake like her don't interest me.
After being elected Miss Truth Island, would you like to participate in Miss France on TF1?
Oh, no! Everything that touches TF1 and those competitions doesn't interest me. Those things are not for me.
Was there some clashes with you on Truth Island 3?
I'm not someone who likes clashes. There were some conflicts with some people. It is too far in the past for me to talk about it now.
If they offered you to do it once again, would you?
I would, I don't regret a thing!
What are your projects?
I would really like to be in the next season of Angeles in order to gain more famous and evolve in photography.
What would you do to buzz?
I don't want to buzz. You like me as I am, or you don't. I'm genuine person, with values.
What do you think of the viewers 'reactions on social media?
People are mean for the sake of it and everything is negative, I don't look at it. Positive is always better. People are wound up about us! We get the impression that we are celebrities, which we are not.
Any last word?
Be yourself and have values. That's what makes us grow and get on.