CONCEPT
"Le Bachelor» is a show that allows a man who succeeded in business, to meet 25 women and find the love of his life. The show takes place, from the beginning to end, in a hacienda on the island of Grand Canary.
PROGRAMME
Broadcasting Channel : NT1
Host: Boris Ehrgott
Producer : TF1 Prod
VIDEO
HOST
Boris Ehrgott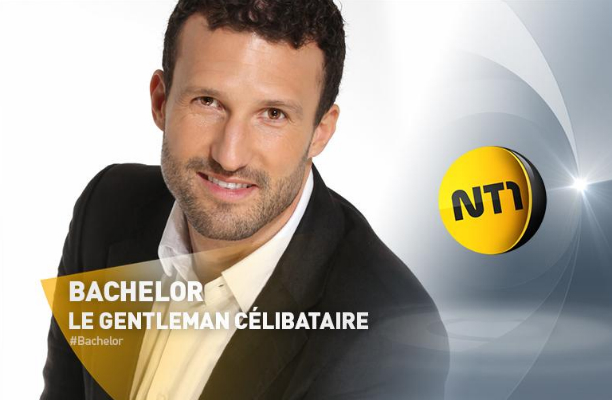 NT1 chose to change host for the new season of "the bachelor, the single gentleman".
The substitute for Gregory Ascher is Boris Ehrgott, "he will be the new Bachelor's confident", his accomplice in the show, and will give his observations throughout the adventure", advises the channel in a communique.
He first hosted a kind of American late show named "88" on Direct 8, a show in which he received over 700 celebrities.
He also hosted "Green Trip", the first major report show on eco-friendly trips on Ushuaia TV.
INTERVIEW
Adriano, the 2013 bachelor…
Adriano hesitated a lot before participating in the adventure because he was really busy on a professional front. His friends convinced him. According to him, the show was a real opportunity to find love: "I wanted to have the possibility to find real love which I hadn't done until then, and to have the possibility of living a wonderful experience." He found this adventure "amazing" and he doesn't regret a thing. But maybe he could have regretted to have broken a number of girls' hearts…
Adriano has "a lot of good memories" of the adventure and experienced "so many magic things", and at no time could he have imagined living such an experience and meeting "exceptional people". His best memory was the last day he spent with Magalie in Marrakech. On that day, the young woman finally gave up and agreed to kiss Adriano for the first time. Adriano described this moment as "fireworks". The rose ceremonies are the least appreciated moments because he always had "a lot of apprehension" when the time came to make a definitive choice, he wasn't "comfortable at all".
A lot of people were surprised to see that Magalie was chosen by the Bachelor, because of her shy side, but that's what he liked in her. Adriano explains that he chose her for her "personality" and because she corresponds to his idea of the "ideal woman". Adriano says that they took their time to "tame each other" but, in the end, they were really close: "she is someone simple, she is discreet, fun, always smiling and a person with whom I developed a great complicity."
However he admits that his final choice was really complicated because he also liked Livia a lot.
He also explains his failing with his relationship with Magalie. After the show, he got back to his job and had to travel, he had not imagined that it would be so complicated to go back to his habits and so their story didn't work. "It didn't work, as unfortunately happens sometimes in life. We lived a beautiful story and I keep a really good memory of Magalie and our romance." Magalie confided in an interview to the newspaper La Dépêche, that when Adriano left for professional reasons, for Singapore, it had put a stop to their relationship. For now, Adriano keeps travelling between Singapore and Barcelona; he is now in Barcelona for a "couple administrative reasons" because he decided to settle down in Singapore for good.
In the end, the punchline of this interview is that Adriano ends it giving advice to the next Bachelor. He will have to stay himself, try to be "understanding, listening to the young girls." And most of all, he advises to "enjoy to the full this wonderful experience even if it's not always easy because everything goes real fast". We don't doubt that he enjoyed it, he was really touching, and he kissed a lot of candidates and even spent the night with three of them. Adriano says he is "lucky" because he had "a lot of beautiful encounters" and thinks that the new Bachelor will do the same. He also thinks that the next Bachelor will "surely find true love", which wasn't his case at all…
Source : Cosmopolitan Staragora