CONCEPT
"Top Gear" is adapted from the English show, under the same name "Top Gear", a unique automobile entertainment programme. Philippe Lellouche, Le Tone and Bruce Jouanny host this show.
You will see, impossible challenges, devilish races, and the building of amazing vehicles… The hosts of Top Gear are happiest sharing their passion and pleasing their public, never taking themselves too seriously.
PROGRAMME
Airing Time : Wednesdays at 20.45
Broadcasting Channel : RMC découverte
Presenters : Philippe Lellouche, Bruce Jouanny et Yann Larret-Menezo.
Producer : BBC Worldwide France
Format : 70 minutes
HOSTS
PHILIPPE LELLOUCHE – the leader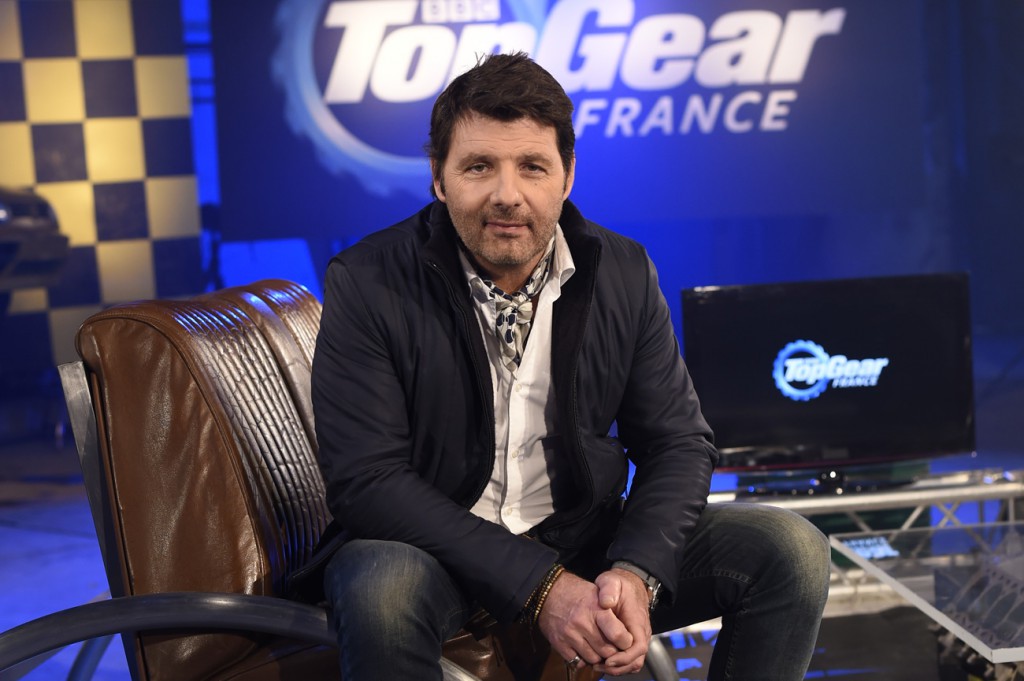 Philippe Lellouche studied journalism. He began his professional career on France Inter, on a comedy show. Then, he became a reporter for the show "Envoyé Spécial". His first televised series is "Une femme d'honneur" where he played his first role thanks to Marion Sarraut who scouted him beforehand. Thanks to that, he played many roles and decided to start writing. He offered in 2005 "le jeu de la vérité" that he wrote which generated great success.
Since then, he also wrote "Le jeu de la vérité 2", "Fumer, et conduire vite" or even "l'Appel de Londres" with his wife, "Boire", in theatres and "Un prince (Presque) charmant" in cinemas.
Philippe is passionate about cars since his childhood; he realised one of his dreams thanks to "Top Gear" which allows him to drive racing cars.
LE TONE – the expert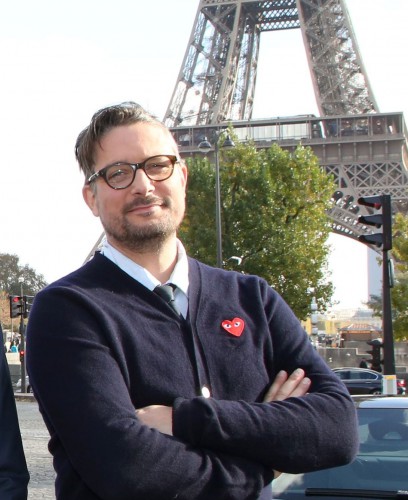 Le Tone is the former editor in chief of the magazine Intersection. He is a journalist specialised in cars. However, he also loves art. he is a musician and an illustrator. He has even exhibited his work at the Centre George Pompidou and in the newspaper "Libération" for the "Mondial de l'Automobile".
BRUCE JOUANNY – the driver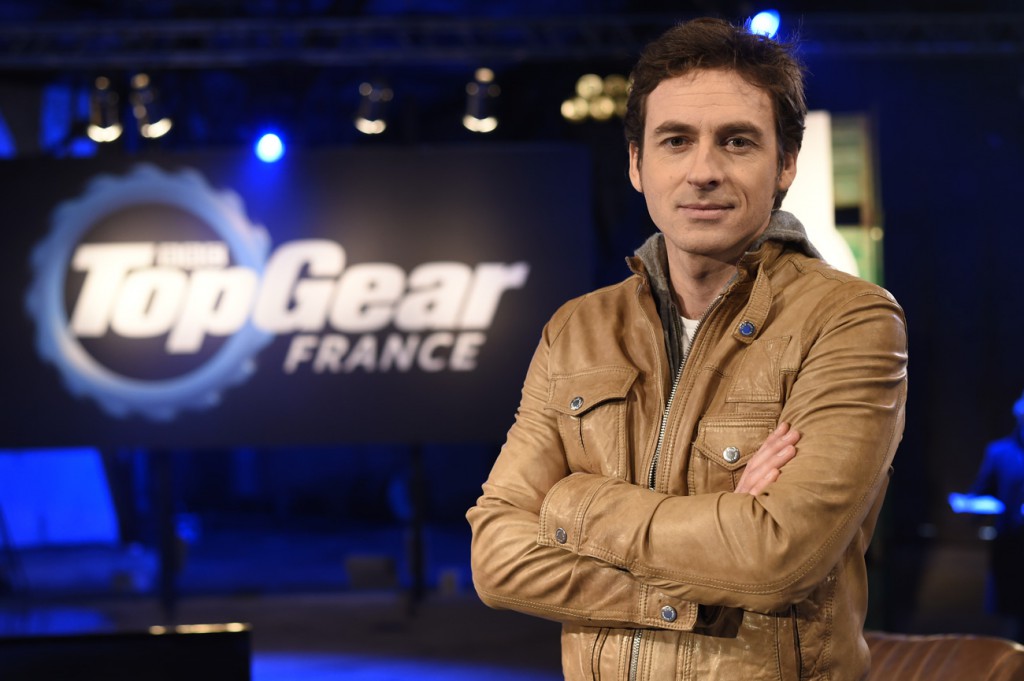 Bruce Jouanny is a driver. He has competed in the 24h du Mans several times and has an International champion track record in Formula 3. After many years, he decided to spend part of his time helping young drivers who wish to participate in Formula 3 competitions.
He designed the racetrack where the "Top Gear France" cars are tested: Brienne le Château.
NEWS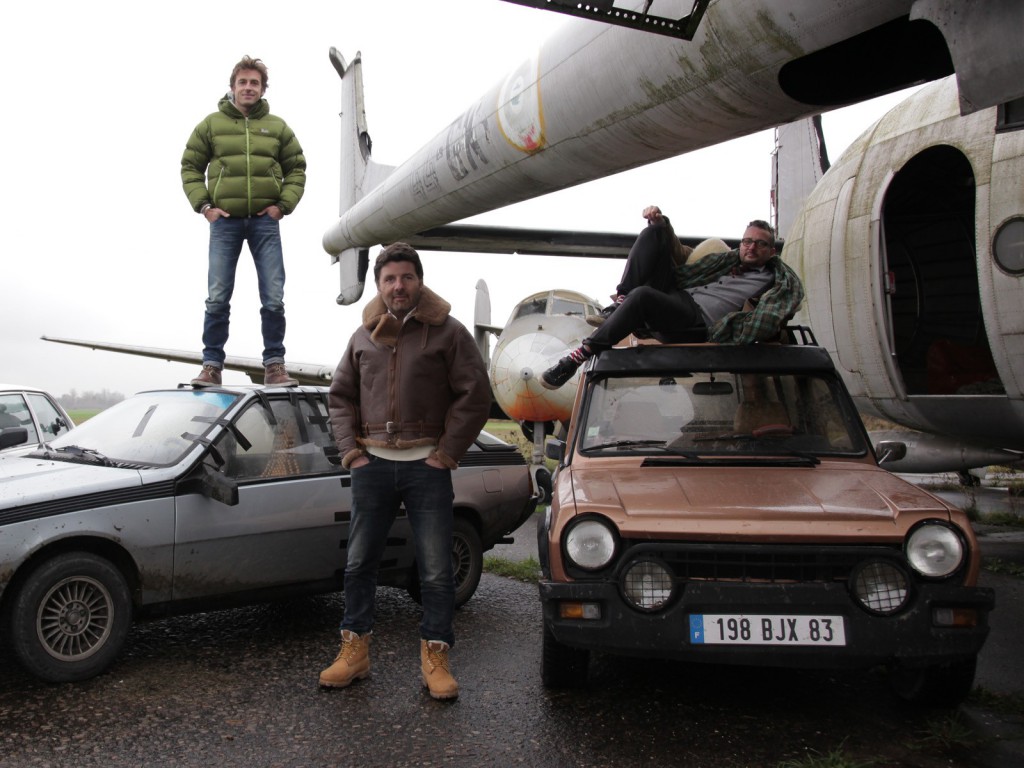 RMC Découverte has its best audience record with "Top Gear" France, where it drew 926 000 viewers, which means 3,6% PDA, not forgetting a peak during the show at 1 078 000. This ranking allows the channel to achieve its best audience record since its creation at the end of 2012.
And the second episode was also a great success, with 793 000 viewers, 4,4% PDA; which places RMC Découverte as the leader of the new TNT channels.
"Top Gear" is in the "2013 World Guinness Book of records" in the category "TV programme most watched in the world" in the "facts" field with 350 million viewers.
Jeremy Clarkson serait candidat, pour "Top Gear France", saison 2
Jeremy Clarkson would be candidate for "Top Gear France" season 2
The British Jeremy Clarkson was sacked by the BBC for yet another scandal on a shooting of "Top Gear". However, it doesn't stop his professional career in France.
As such, RMC Découverte would have contacted him to work in the second season of "Top Gear France".
BBC would have given its validation, which would help them save their face after Jeremy Clarkson's scandals.
BONUS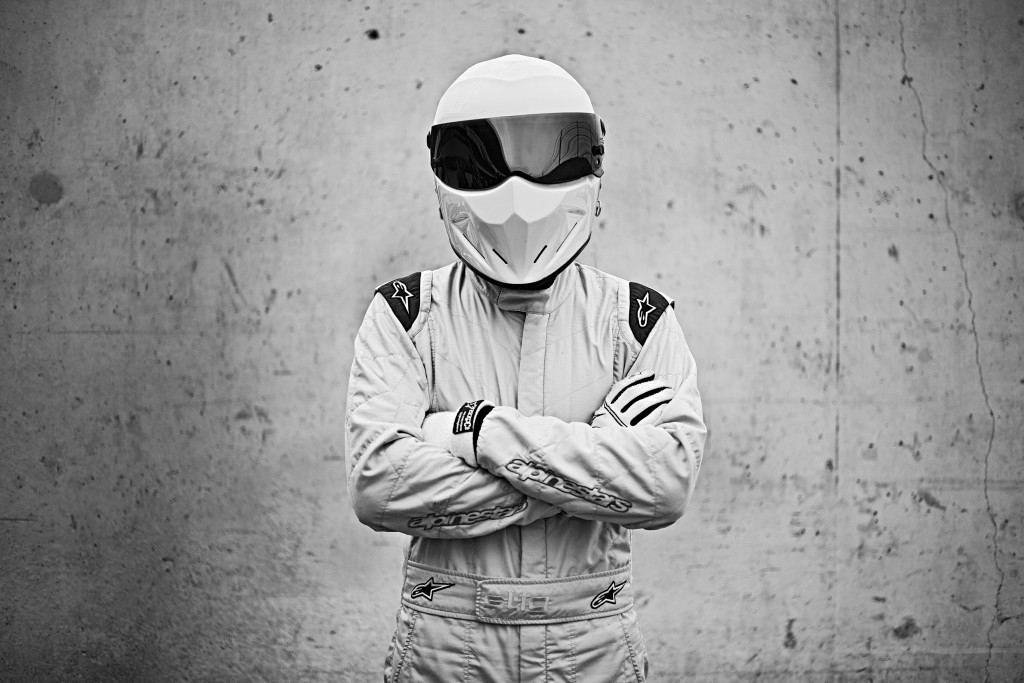 Top Gear France: who is Le Stig??
Le Stig is THE emblematic character of "Top Gear". Dressed in white and hidden by a helmet, in the French version, it is impossible to find out who he really is. The Stig is the reference pilot of the show who aims to realise the best records on tracks with every car he tries during the shows.
Impossible to know who he is; everyone has their own idea: are there several racers or just one? Is it Fernando Alonso, the great F1 pilot? Or Romain Grosjean? Or even Sébastien Loeb?…
Only one thing is sure right now: Michael Schumacher was wearing the suit in the first episode of the 13th season, in June 2009 on BBC2.