CONCEPT
Jérôme Anthony, the host and Emmanuel Layan, the auctioneer, help some families, since 2010, to find hidden treasures in their houses, so that they can sell them at auction.
As years go by, we pile up objects at home; they get dusty until we totally forget about them. According to the BVA institute: there would be 12 billion euros sleeping in French closets.
Since 2015, auctioneers formed a duo, with Elsa Gody who joined the team and helps Emmanuel Layan.
PROGRAMME
Airing Time : Every Saturday at 6:40pm
Broadcasting Channel : M6
Presenters : Jérôme Anthony and co-animé by Emmanuel Layan et Elsa Gody
Producer : Mediafisher productions/Gtnco
Format : 52 minutes
HOSTS
JEROME ANTHONY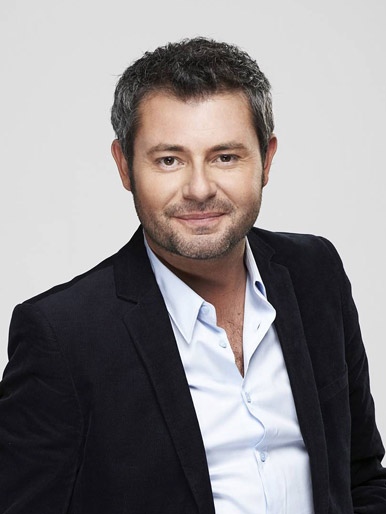 At 14 years old, Jérôme Anthony made his first steps as a radio host in Bleu Citron on a local radio Radio Rockin'Chair. He then stopped his studies to dedicate himself to his passion: the radio.
Fun Radio Nancy signed him then and he stayed in this radio for a few years. He started to make a name for himself when he participated in the famous show "Sacré Soirée", with Jean Pierre Foucault, during the young talents competition. Those appearances allowed him to record an EP with his title "Quelque part, quelqu'un" written by Didier Barbelivien.
In 1997, he started a career as a TV host with "Zapping Zone" on Disney Channel. M6 spotted him and he presented "Drole de Réveil" in 2008, with Zumeo. He also got a part in "la Nouvelle Star", and "Nouvelle Star ça continue" on W9 and M6.
The channel then gave him "Absolument Stars", and at the end of 2009, "La France a un "Incroyable Talent ça continue", in the second part of the evening.
A year later, he adapted the English show "Un Trésor dans votre Maison", still on M6. In 2011, Jerome Anthony co-hosted with Sandrine Corman, "Zero de Conduite". He was also present in "X-Factor", on M6.
In January 2015, he hosted a new show with Guillaume Pley called: "Tout peut arriver".
EMMANUEL LAYAN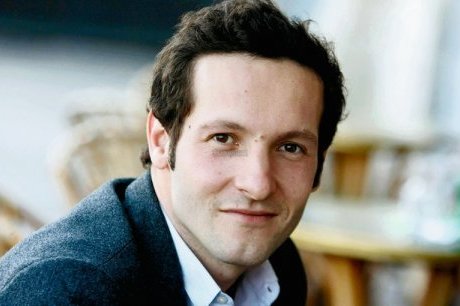 Emmanuel Layan graduated in 2007, through the Voluntary Sales Council. He defines art as "the best way to understand and decode the world we live in".
His role in the show " a treasure in your house" is to discover the history of the found objects. He gives, whenever he can, an estimated value of the item with a view to sale. He wishes to "democratise and remove the dusty image of auction rooms".
Elsa Gody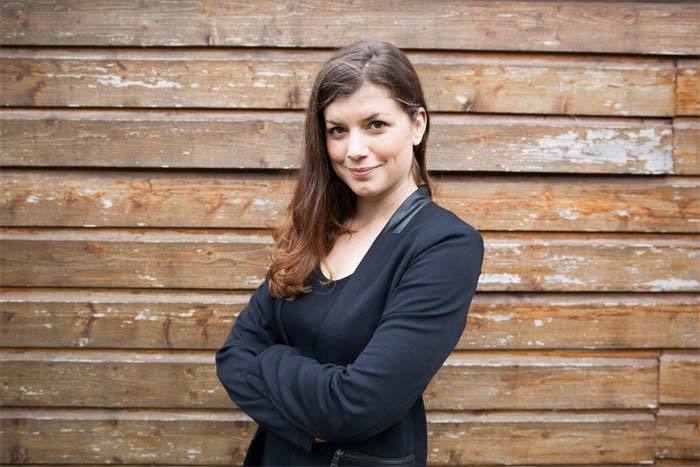 Elsa Gody is the last of the team to join the show. Since her childhood, she has been living in the world of Art. But she decided to pursue a career in law. She is the feminine touch of the show and a new breath for 2015.
L'interview
Coulissesmédia: After hosting "Generation Hit" with Sandra Lou or "La France a un incroyable talent, ça continue", you host, still on M6, since 2010 "Un trésor dans votre maison". Are you proud to finally have your own show?
It's not the right word. Sure, having a show that is going to last is nice. During my career, I did a bit of everything. Everything worked and lasted but it's the brand that works best. I'm proud because we found the right tone but my greatest pride is to still be there after all these years.
You had to wait three years before M6 did a prime with "A treasure in your house" when Valérie Damidot only had to wait 6 months with "D&Co" in 2006. How do you explain this long wait?
"D&Co" imposed itself really quickly because she was alone on the field and Valérie has a strong personality. For "a treasure in your house", it was more complicated because the slot was less open than home design. The brand imposed itself more slowly.
What was the shooting of this special show like ?
We had to find a different way of writing it. We kept our main profile to find hidden treasures. Simply, instead of going from room to room, we went from town to town. They called us and we arrived. We travelled over 4000km in 15 days with a small team. Sometimes people had treasures, sometimes not. Everything was streamlined compared to the weekly show. We moved a lot and got to see some really beautiful objects. Our goal was to show as many as possible.
There will soon be the first prime time of the show on M6. Could it be the first of a long series?
Jérôme Anthony: In our state of mind, it was nice to make one. If it works, in any case people who've seen it, loved it, the show could come back in prime time.
Before "A treasure in your house", you were known to host musical shows. Why did M6 offer you this project?
Actually, I really like to work with strangers. Like in "France has an amazing talent", I like to put the spotlight on people, artists, professional or not. I have a kind of empathy and I'm used to making them feel comfortable, so for me, this new show was kind of the same thing. I think that the work of a host is to put people in the limelight. I always have the same way of doing things, and it seems to work. I'm kind of candid and I like it.
How do you explain the success of the show?
The success is not because of me but rather because of Emmanuel's knowledge (the auctioneer) whose profession was revealed and because of our teamwork. People know the way we work and they enjoy it. I think the first ingredient to success, is the object, the journey and the sale. Without any fake modesty, I'm not a host who takes pride of place in a show. For me it's just a fun transition. We can always work on the concept but it's dangerous to be too much of a host, so I'd rather give value to the people.
It's a really instructive programme. Did you learn everything in the field?
I was astounded! I wasn't a really good student at school, but now, my mind is available to learn new things. I can't remember everything so I often ask Emmanuel for details in the car, like a lesson. What you should know is that he is really like he is on television, even if sometimes he checks Internet to confirm his estimations or to verify that he was right.
Do you like antique hunting?
I've always liked it, I love the atmosphere and I used to go to junk shops with friends. I like to walk around in those shops, finding objects from my childhood. It's always nice but unfortunately I hate having too many things at home! Things I use the most are my phone and my piano.
Do you fear competition?
No, I'm not afraid. The more, the merrier. It's nice to see that we've done a good job. I hope it will work for everybody.
The viewer knows you for your funny and relaxed side. Are you really like this every day or is it only a mean to create a familiarity with the audience?
I often ask myself but I'm more of a funny guy in life. I feel even better with myself when I'm shooting, it gives me adrenaline, and you want to give even more. I don't bet everything on humour but more on the mood, but if people feel more like it, I'm happy too.
Did you receive interesting offers?
Yes, for every new game on TF1. I'm often on a short-list and big production companies have called me for variety shows.
Between Norbert Tarayre and Stéphane Plaza, discovered as chef and real estate agent, M6 turned its findings into
I want to say yes, but Plaza is doing really great and they never left him alone. He was with Karine (Lemarchand). He played the turbulent one and she was the serious one. I don't think it was more at the expense of a host whose job it was, as it would be for a reality TV candidate.
I'm not bothered that M6 puts Stéphane Plaza forward. In "Séduis-moi si tu peux", we work hard. I'm telling myself I'm on a great set with a beautiful production and it can give ideas to the channel. My goal was to create games from the beginning, a bit like Nagui who was able to create a game but my models were more like Drucker or Foucault who are able to last. I admire Nagui's energy who is a model in behaviour. We have to behave in a good way because we are playing with shareholders 'money.
When you came on M6, did you imagine having a prime time on junk hunting one day?
Not at all. I never even imagined hosting a prime so even less on junk.
What kind of topics did you think you would host?
I rather thought I was going to do some entertaining, game or variety show but "A treasure in your house" is a really great surprise because I was able to add something to my repertoire that I never knew I could. It's a new show, smart and funny that interest upmarket people and it's something I never dreamt of, but it won't stop me from doing variety, entertainment or game shows.
Your show is broadcasted at 6:40pm, a really competitive slot during the week. Would you like to host a show in prime time access? e?
There is a kind of worry that exists since last Autumn with the new war for access. I really don't want to take part in it. If I had the idea of the century, maybe I would ask myself about this slot, but I don't have this pretention, I'm great where I am.
Source : CoulissesMédias.com