AN AWARD, A DEBATE, A PARTY AND A COCKTAIL TO MEET EACH OTHER.
Created 4 years ago, initiated by Jessica Miri-Marcheteau and Rosa Luna-Palma, the Night of Medias was the first manifestation, and is still the only one, to reunite during a night professional of television, cinema and communications, and also actors of the Internet.
At the origins of this night, a simple idea: the generalization of numeric and the development of technologies in telecommunications deeply changed those industries, and draw a new environment for creation.
But the dialogue between actors of this sector, some historical, some other newly arrived, is sometimes impossible.
The night of medias wishes to offer authors, creators, broadcasters, producers, and investors a space to debate and meet each other favorable to open conversations.
The debat.
INTERNET, A NEW RESSOURCE TO CREATION?
Mrs. Nathalie KOSCIUSKO-MORIZET, Secretary of State in charge of Prospective and the Development of the numeric economy, introduced the debate. Alongside her, on the Marigny Theater stage:
M. Carlo d'ASARO BIONDO, Vice-president SEEMEA Google
M. Xavier COUTURE, Director of Contents Orange
M. Christophe LAMBERT, General Director of Blue AM
M. Pierre LESCURE, Director and President of ARP
M. Radu MIHAILEANU, Réalisateur et Président de l'ARP
Mme Marie-Laure SAUTY DE CHALON, recently named CEO of auFéminin.com
M. Nicolas de TAVERNOST, President of the Directories of M6 Group
Along with the winner of the 2010 Revelation Night of Media Award.
M. Pascal ROGARD, General Director to SACD (Société des Auteurs Compositeurs Dramatiques), will moderate this debate.
THE 2010 REVELATION NIGHT OF MEDIAS AWARD
13 projects, 12 judges, 1 winner.
The revelation night of media award was created in 2009 to support multi supports creation. It rewards a project lead by several medias and that the narration follows a multi-devices logic (television, internet, mobiles, connected pads, etc.)
The success of the awarded pieces in 2009, "Gaza-Sderot, la vie malgré tout" (Award of the Revelation Night of Medias) and "Plaisir de nuire, joie de décevoir" (special favorite of the jury) showed the quality and dynamism of the French creation.
This year, diversification accentuates. In 2009, a lot of selected projects benefited of the help to creation for new media from the National Center of Cinematography, that we helped identified.
Since, Orange set up several devices, such as Transmedia Lab and Orange Bursary / innovative formats with the Association Beaumarchais-SACD. France Televisions launched its Creation workshops. And Arte, really present on these topics, meets a great success with its new web documentary "Prison Valley", a coproduction Upian and Arte.tv.
A FEW DIRECTORS
Rosa Luna-Palma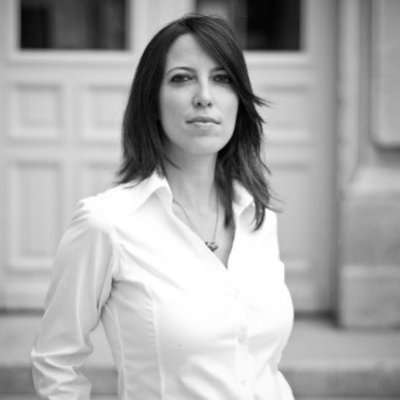 At 37, Rosa Luna-Palma acquired professional experience for more than 12 years in the medias and telecommunication sector, which 7 of them were specifically in the creation and the development of projects around medias, culture and numeric.
She gets into Lagardere Group in 2001, in the branch dedicated to distribution, as a commercial director in order to deal and develop the pieces' rights in the French catalogue. After spending 5 years there, she joins the group Alcatel-Lucent in 2006 to create an on demand video service, and deal partnerships with medias.
Jessica MIRI-MARCHETEAU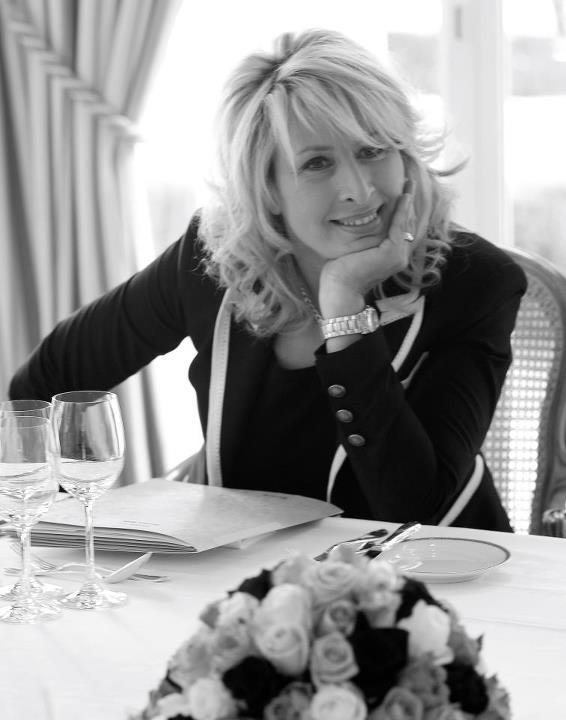 Strong because of her long experience in coproduction and in public relations with the cinema and television's world, Jessica Miri-Marcheteau launches SkyDreamer.
SkyDreamer is a company that has as a vocation the intent to discover and then facilitate the emergence of new talents.
VIDEO