Ideally located in the golden triangle of the television industry, between TF1 and Canal +, Atlantis Studios, five star hotel of post-production, imposed themselves for 10 years as the brand content company the most efficient and comfortable in Paris.
True to their values of serenity and creativity, Atlantis Studios are a unique place with great technology where major French channel meet every day.
For them, we build their showcases and their greatest successes :
Our strength
We don't have the weight or the slowness of big television groups. Our strength was to be easily adjustable and quickly efficient in numerous cases.

Adjustable
Because our teams have been trained to react fast, and to deal with problems in order to stay at the head of the game. "As a dragonfly, Atlantis can change its course without losing any time."

Fast
because our technical teams are structured on a 3/8 basis, and are available to invest their time into your project, 7 days a week, at any time of day.

Efficient
because we have already worked with every channel, and learned from their defaults, we are now more efficient and more complete.

Competent
because each member of our team has a specific basis of skills, which gives us the possibility to have a real web of technicians in every sorts of multimedia.
That is why when we are on a project, we are sure to be able to build the perfect team.
THE PLACE TO BE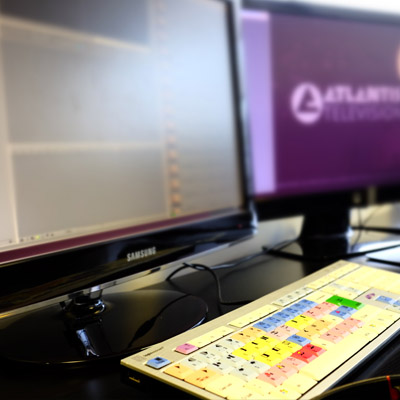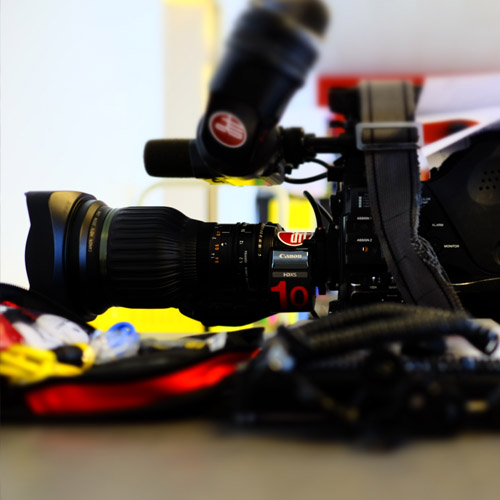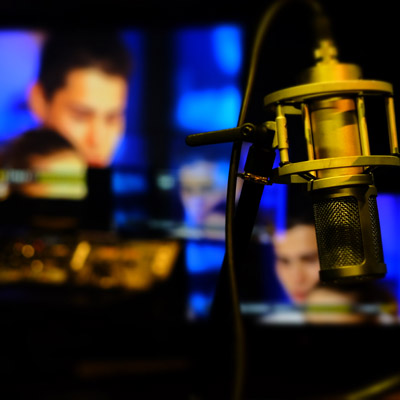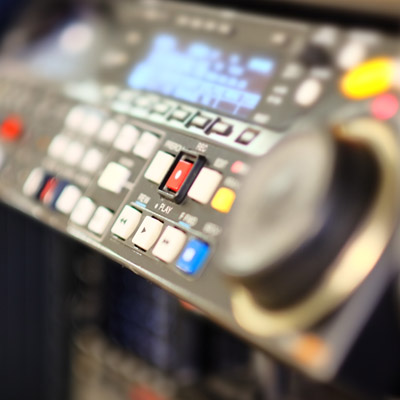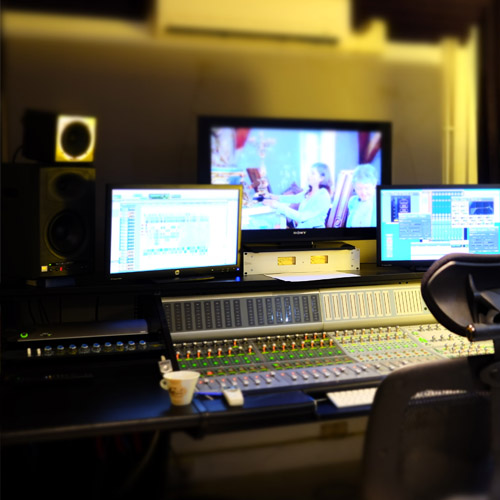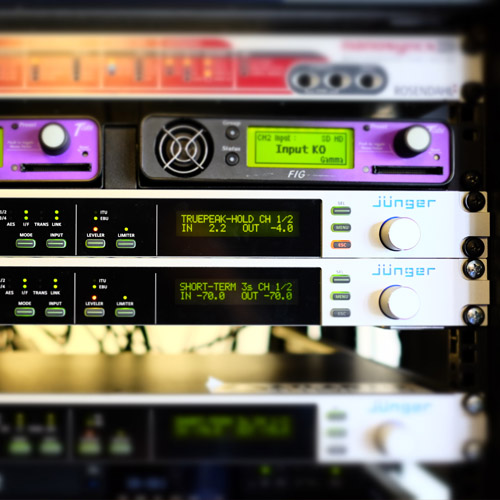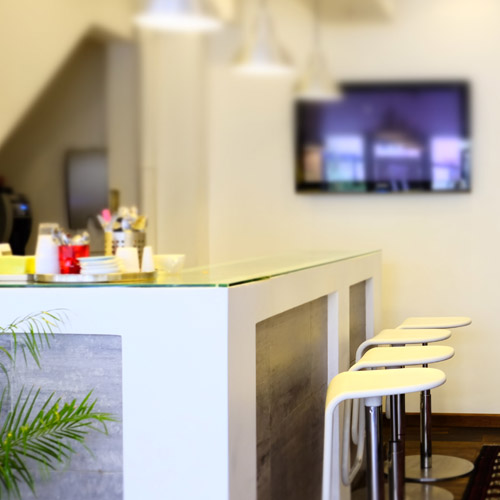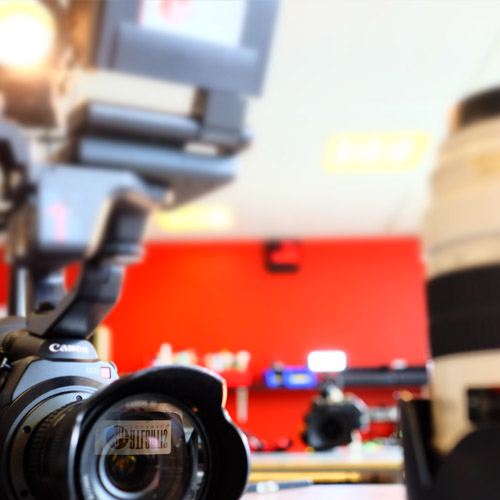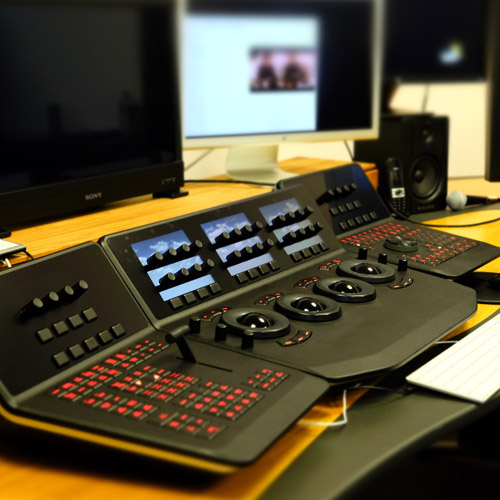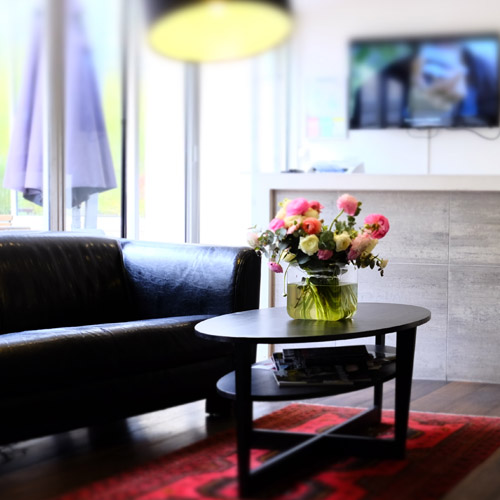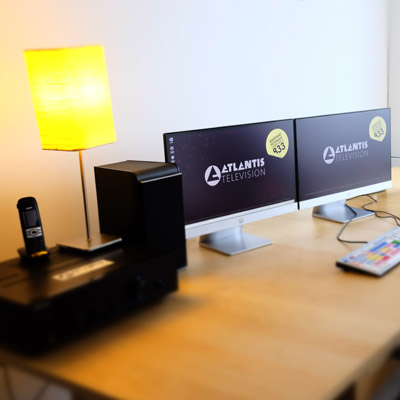 Charlotte Vignon/ Head of communication and development

We profit of our advantageous position near producers and broadcasters. However, it's not enough to be close to your clients to make them want to work with you. Proximity is a chance, but not the end of our job.

Atlantis is a way of mind, a unique comfort, a well-known professionalism. A story intensively rooted in television.
When you'll have taste our working quality, you won't be able to forget us either!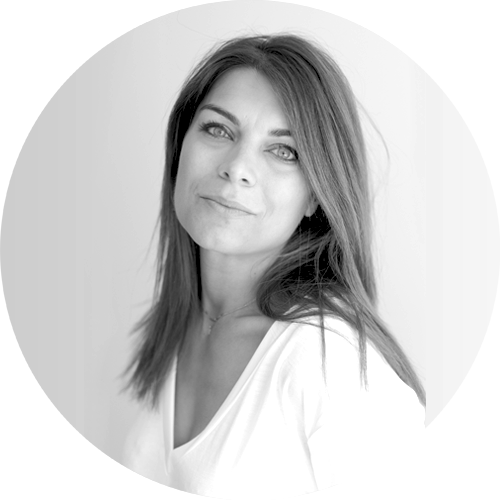 A unique model
Based on a unique pattern, Atlantis offers a complete range of everything producers could need to create and develop their ideas successfully.
A help to develop into creation some new contents, and a financial help info pilots realization.
A technical know-how of a realization team structured and efficient on every type of show.
Advices form experts on how to organize and schedule the realization of a project for a broadcaster.
The most complete and efficient realization department in France.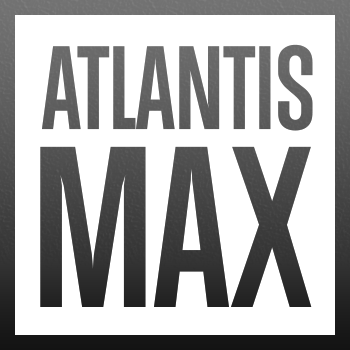 Atlantis Studios possess the most incredible technological platform, settled on 9000m², with 450 editing rooms, and 16 mixing studios.
It offers a 24hours unique and new management and production handling system that allows broadcasters, producers and content creators a real guarantee upon the end, and a technical, human and financial optimization.
Making a show is often a really hard course, epically when the broadcasting date is getting closer.
Whatever the problem is: artistic, legal, about the broadcasting or the broadcaster, adding 50 episodes of changing the length at the last minute; our technical team's know-how and our range of technical means on site allows us to manage any crisis with serenity and safety, and to offer you a unique choice of options with low costs.
Hafida Benhamdane / managing director of production

Atlantis isn't leader on noting. It's a show making studio and a real assistance to any television production, a war machine especially nice to use but also fast and efficient in every step of production.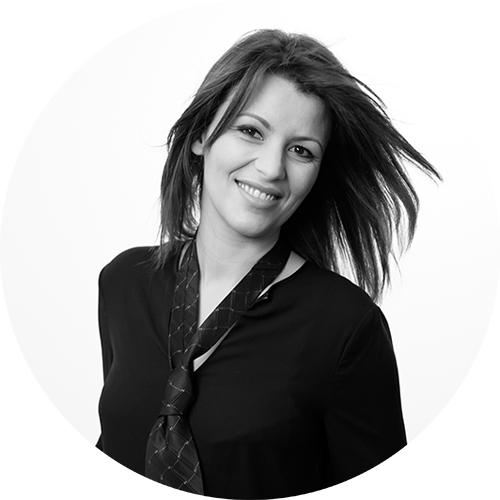 Come and live your editing in exceptional conditions !…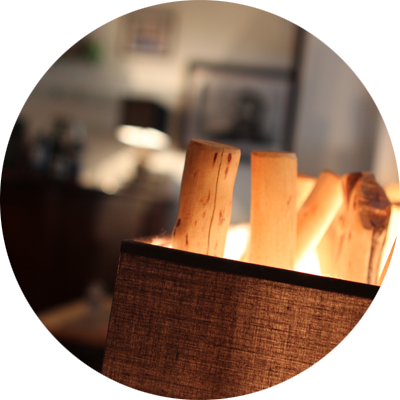 The Atlantis spirit is to create an artistic alchemy and to help with efficiency.
Come, and pass the doors to this luxurious post production hotel, take a swim in class and sophistication in our fabrication and relaxation spaces, come find our garden, terraces, restaurant and events…
Choosing to create your production in our studios, with the most efficient technical means on the market, you will enjoy a free access to our spaces, services and events.
Luxurious and comfortable spaces, to work, eat or even just relax, with a lot of exclusive advantages and an ever-listening crew.
In 2013, the reception room has been redesigned to create ATLANTIS HALL, a new exhibition and meeting space, bringing a modern touch while keeping a unique atmosphere of a cocoon directly connected to the soul of our company.
Painting artists and photographs follow one another in the Atlantis Hall, a space that have been, and will always be, a space of expression for modern art.
Our private restaurant, LA PAILLOTE, fully booked every day and where you have to reserve a table, offers menus that are audacious, exotic and humble, allowing the noon dates to combine relaxation and delight.
The experience in this place continues at night with "After works" night or private events that La Paillote's team often organizes. It can be for the launch of a new show or for other televisual events, extremely notorious, in an atmosphere still exotic but also involving celebrities.
At last, to enjoy in all serenity during a difficult editing, Atlantis Zen, a spa and relaxation space inside Atlantis Studios, will offer you a large range of exclusive massages in a classy ambiance.
Because there is a life after an edit!
Because there is a life after editing a show, numerous events take place for the greatest happiness of our clients. Television is alive, it moves and it creates in Atlantis.
It is a way to continue professional relations in a nice and casual ambiance while helping networking.
Exhibitions, Master Classes, diners with awarded chefs, cocktails, screenings, premieres… many moments to enrich your address book, find out new trends, new shows, and meet new people.
Scroll through our photo gallery and the agenda for next events it order to come and take place in the Tribu of Atlantis Studios.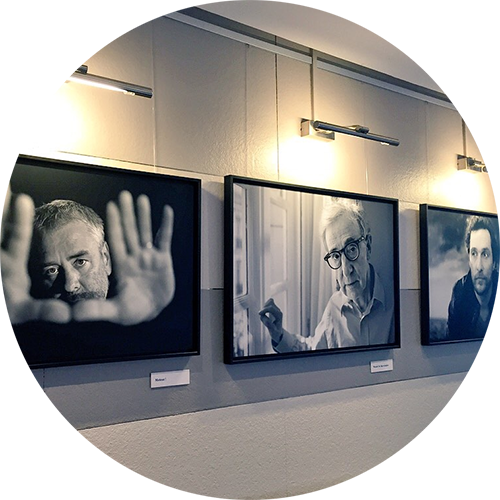 BACK OF THE HOUSE
Come and visit our Studios backstage
In the heart of Boulogne, only a few steps away from the Seine, where every broadcasters and producers are, Atlantis Studios allows itself to be discovered, as a real peace place where it feels good to create a show.
The calm and serenity of its bars "le Rothko bar", "le Gainsbar", "le Bali bar", of its lounges, its pool and massage space can contrast with the importance of its technical means, and the numerous shows created simultaneously there every day.
For pleasure…
Work as if you were at home! Our state of mind at Atlantis Studios is to feel at ease, at home. Learn more
Atlantis Studios offer a massage service located in the Zen space.
From 30 minutes to 1 hour, this relaxing place will help your energies for more efficiency.
Atlantis Studios often offer sophrology workshops. This method, based on relaxation is also a great tool to help your personal growth.
For comfort and security…
The Rothko barn on the 2nd floor, the Gainsbar on the 3rd, the Bali bar on 4th, the News bar on 5th, the Inside bar on 6th…
Each floor offers a space dedicated to relaxation and meeting while helping networking and creativity.
160 spaces of a secured parking on 3 floors are at your disposal. Atlantis Studios have a parking that can welcome your private vehicles or even your vans (1,90m max).
24h a day and 7 days a week, Atlantis Studios have a security team.
Each visitor is marked and a system of video cameras is installed.