CONCEPT
"Frères de sport" unites two unconditional sports enthusiasts: from surfing in Tahiti to Free ride in Chamonix, not forgetting Free fight in Brazil, or football.
Bixente is a sporting consultant, ex player in the French Football team. He presents the programme and in this third episode, he leads the viewer into the scuba diving world with the professional diver Frank Bruno. Where are they taking us this time? Bixente and Frank make us discover the Rangiroa Atoll in the Tuamotu archipelago in French Polynesia. This site is described as a sea paradise, but it is also a mythical place for diving.
PROGRAMME
Airing Time : Episode 1 on February 9th, 2015
Episode 2 : On Eurosport
Episode 3 : Saturday December 26 "Scuba Diving"
Broadcasting Channel : L'Equipe 21
Producer : Itzala et TF1 Production
Format: épisode 1:26 min / épisode 3: 58 min
VIDEO (épisode 1)
Bixente Lizarazu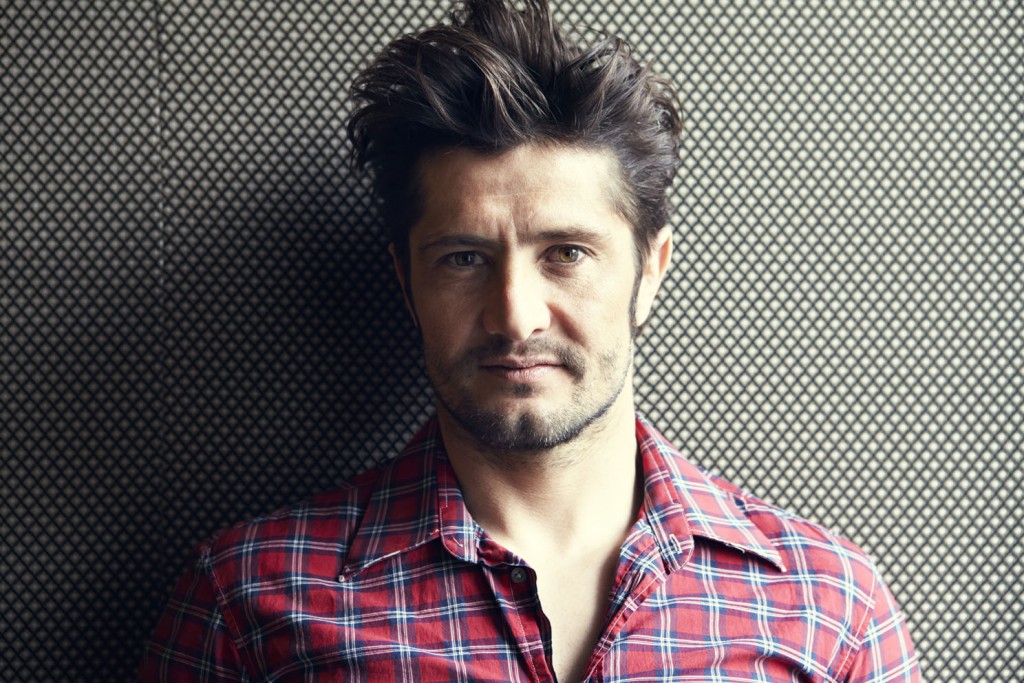 Bixente, professional footballer was invited by Etienne Mougeotte broadcasting Director to join TF1, after his sporting career. However, he was not the only one to wish for this excellent footballer's presence; Michel Denisot and Alexandre Bompart also wanted Bixente on Canal+.
In 2006, Bixente made his choice after retiring from football in May. He chose to sign a 4-year contract at Canal+ where he became consultant for the World Football Cup matches in 2006. In 2008, he was consultant for Canal Football Club during his first season, programme dedicated to the first league.
In 2009, he joined TF1 having left Canal+, where he commented the Champion's League matches together with Jean-Michel Larqué and Christian Jeanpierre.
In 2010, Bixente went to South Africa for the World Cup, where he gave his reactions on a set after matches.
July 2010, he replaced Jean-Michel Larqué in his capacity of consultant when he decided to leave the channel definitively.
At the same time, he was participating to Telefoot on TF1. For the 2008 Euro, he was a consultant on RTL radio.
In 2006, he was the specialist of l'Equipe de Football for the newspaper l'Equipe where they regularly wrote articles in connection with Les Bleus players. Since Autumn 2009, he hosts "Club Liza". During 2007, his biography, written with Arnaud Ramsay and Jacques Bungert was published.
One month later, a documentary on his last 100 days as a footballer when he was at the Bayern of Munich was produced by Nathalie Cuman.
In October 2013, he produced and directed the first episode of "Frères de Sport", where he talked about his activities like surfing, Brazilian martial arts or skiing.
He commented the World Cup in 2014 in Brazil, still accompanied by Christian Jeanpierre, but also Arsène Wenger.
Interview
The discovery of Brazilian martial arts with Bixente Lizarazu.
After surfing in Tahiti with Raimana Van Bastolaer, and skiing Freeride in Chamonix with the world champion Aurélien Ducroz last Spring, Bixente Lizarazu flew off to Brazil for the new episode of 3Frères de Sport – Free Fight". To immerse himself into fighting sports mostly practised in the country, the ex-footballer put on his kimono and met with champions, masters and stars of a multifaceted discipline.
Key figure consultant on Telefoot or on TF1 during the World Cup last Summer, Claire Keim's companion combined his passion for sport with travelling, being a globe trotter for the third time. He therefore went to Rio to discover martial arts like the "Capoeira",
Luta Livre or even the Vale Tudo thanks to his muscular references on the subject.
The apprentice has met José Also, World champion and true celebrity of MMA, undefeated for 9 years, got into the Ricardo de la Riva academy, master of Brazilian Jiu-Jitsu and went against the best fighters in the world in the Brothers Nogueira's academy.
Broadcasted in prime time on February 9th on the channel L'Equipe 21, the documentary will be followed by a fight, host by his main character surrounded by his guests. From there, the photograph Gregory Rabejac reveals his photo album of this sunny trip placed under the sign of the sportive discovery.
Sources : Paris match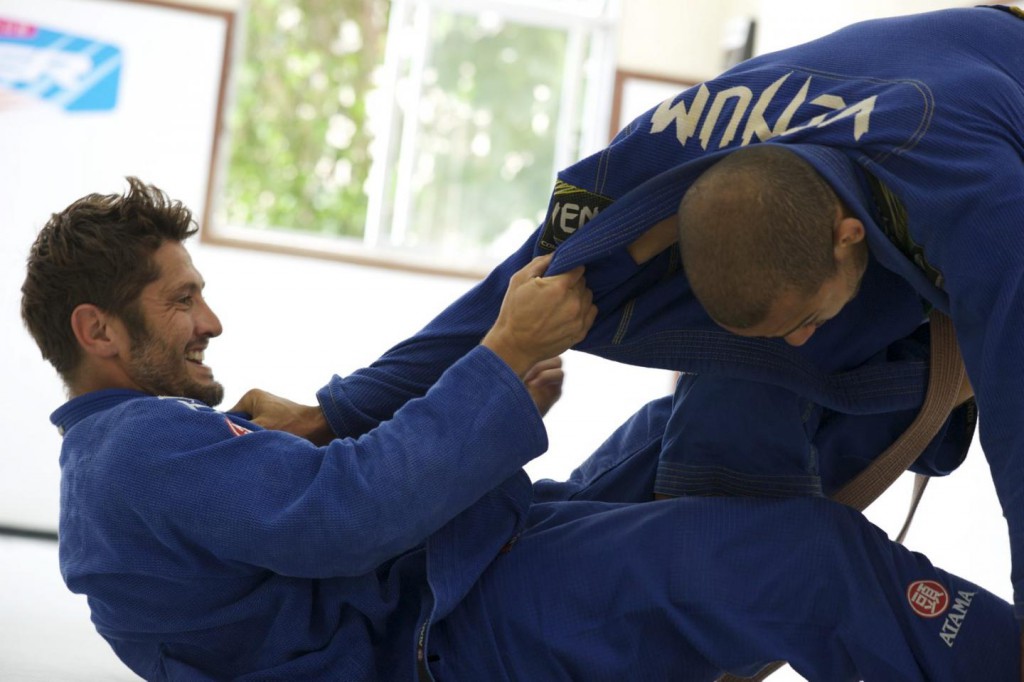 Lizarazu – Raimana :a story of brothers in sport.
If you like sport, touching human stories and exotic destinations, you won't miss the 26 minutes' documentary directed by Bixente Lizarazu which will be broadcast on Thursday at 20.45h on Eurosport. This documentary is the first of a series titled "Frères de Sports" prepared by the international ex-footballer. This first episode was a great success. Liza went to Tahiti to meet Raimana Van Bastolaer, the living legend of Polynesian surf.
Teahupoo (pronounce Tiopo) giant waves which are known as the most dangerous in the world, hold no mystery for this extraordinary generous man. "I first met him in 2008, says Bixente. I knew the sportsman, but I discovered the human being. He is extraordinary. He looks after others before himself. That is a rare thing in surfing. He likes to share his skills. He spent all of his time with me, and without him, I would never have surfed that wave, even if it had only been 3 cm high on that day".
Raimana who started surfing big waves before learning the manoeuvres allowed him to make other happy encounters. There is a very strong emotional sequence with Baptiste and the jet-ski pilot who leads Raimana to the wave. He is tetraplegic since his fall in Teahupoo and talks about his accident with much dignity. When you see him towing his friend with such pleasure, you can see that he has forgotten, for a little while, his life in a wheelchair.
Liza also presents a sumptuous travel show which makes you want to visit Polynesia. You see him swim amongst sharks, paddle on a pirogue together with the world champion, go on a paddle board before launching himself into a tube from which he will come out relieved as much as happy.
Sources : Sud Ouest