CONCEPT
"Objectif Top Chef" is a show that allows Philippe Etchebest to recruit cooking apprentices who will have the chance to participate in the show "Top Chef". Philippe, one of the members of the Top Chef jury will meet 60 apprentices from all over France. He will taste the cooking of every candidate he meets on his way, he will impose on them some culinary challenges including the specialities of the region where he is scouting. In the end, he'll choose the best candidate of the 60 he has met, who will be able to participate in the next season of Top Chef.
Each candidate will have to present to Philippe Etchebest, in the first instance, a meal of their own choice, and then the Chef will give him advice and set them some challenges.
PROGRAMME
Airing Time : weekly at 6:30pm from October 26th 2015
Broadcasting Channel: M6
Host: Philippe Etchebest
Producer : Studio 89
HOST
Philippe Etchebest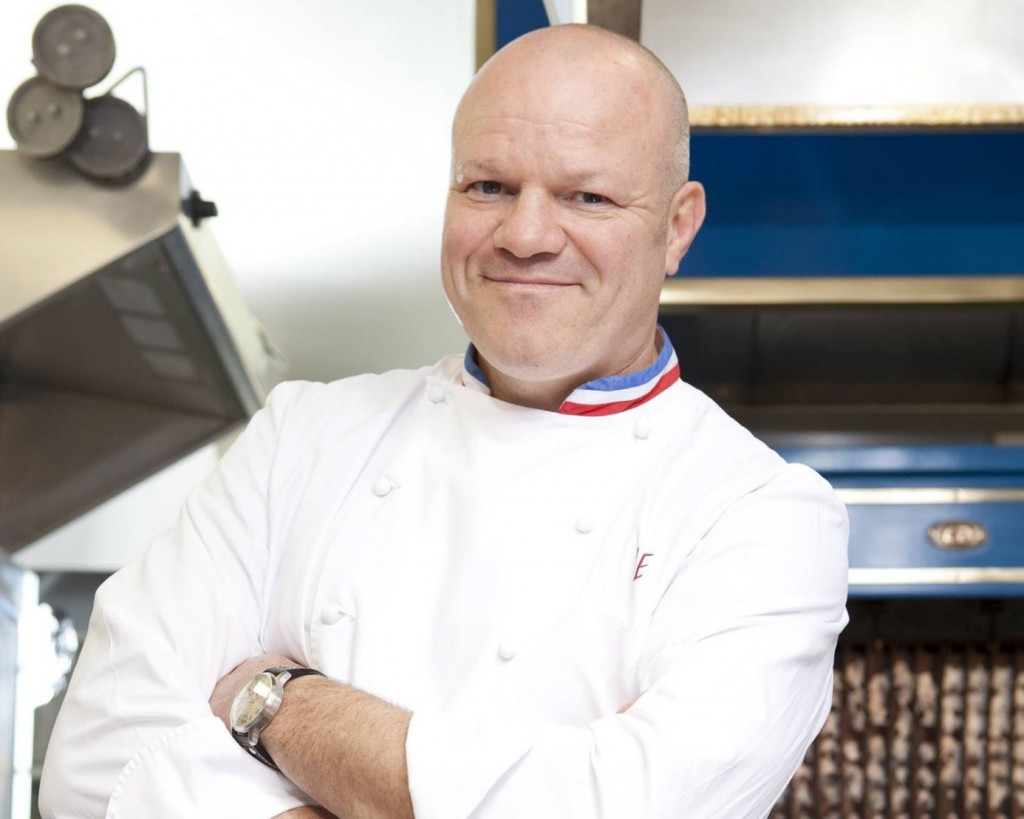 Philippe Etchebest started by touring the celebrated houses. He ran the Chateau Grand Barrail for 5 years. In 2001, he ran the Chateau des Reynats, where he was awarded his Michelin star in 2002. Then, he obtained two stars from the Michelin's guide at the Hostellerie de Plaisance. He also was elected the "Best Artisan of France" in 2000.
To him, "cooking is a festival every day, bringing people together for what they do best: the sense of sharing."
In 2007, Philippe Etchebest was promoted to Head Chef at "Relais & Chateaux". In 2008, he obtained his second star. In 2012, he obtained the medal of the National Order of Merit.
Since 2011, he became a televised chef, when he hosted "Kitchen nightmares", and then in 2013 "hotel nightmares".
At the end of 2013, he left his job at the restaurant Hostellerie de Plaisance to pursue some personal projects.
NEWS
Top Chef Objective: a second season shooting
the competition that allow the winner to participate in "Top Chef" is shooting its second season. Season confirmed by the chef Philippe Etchebest, when invited on Europe 1 on April 13th.
Interview
Philippe Etchebest: "Xavier's victory put pressure on me for Top Chef Objective".
How have you taken Xavier Koenig's victory, your favourite in Objective Top Chef?
I'm so happy for him. If you had told me that the selected candidate of Objective Top Chef would be the winner, I would have signed up right away! I knew that he had talent, he impressed me with many things and that's why I chose him, but for him to win Top Chef, it's just amazing! Unfortunately, there will always be people who say that it's fixed, which is absurd. I wasn't the only one to judge, there were three other chefs and Xavier was regularly praised unanimously.

His performance was amazing because he was the youngest and with the least experience…
I'm really proud of him because he knew how to adapt each time and not take anything for granted. He had some minor doubts, which is ok when you see the pressure and intensity of the competition, but he knew how to regain confidence. Don't forget that he had two months of competition behind him with Objective Top Chef so he had to hang in there. He's a really good candidate, easy to like. But they all were.
What did you think of the final's menu for both candidates?
We gave more points to Kevin who offered a more structured menu, safer and more finished. Xavier, with youthful bravado, prepared something really daring with his dessert made from avocados and grapefruit but also with his venison, a meat that's not appreciated by everyone… He had a problem on the cooking of the venison and we sanctioned him for it. But it was really close between both candidates and finally the viewers' votes put us on the wrong side. I know that Kevin was really counting on winning and was rather confident because of our votes, I'm disappointed for him. We had two great finalists, commited and talented.
We saw that you were moved during the knife ceremony…
It's true that I was really affected by what Xavier had accomplished, the path he followed, the obstacles he overcame… it also reminded me some things I had experienced. I had also been through some of these strong emotions. I'm proud of what he accomplished and admire him too.
You started the shooting of Objective Top Chef season 2. With this achievement, the atmosphere must be unique…
It puts an amazing pressure on the next winner of the show because he won't be able to do better than Xavier. The target has been marked. And I am under pressure too, I can't get it wrong! I hope that the next candidate that will win the show will be as good as Xavier… We just started the shooting that'll last until August. It's really exciting, I love the contact with young people who are really attentive to advice. It's all about passing on and sharing.

"Kitchen's nightmares" comes back on M6, are you shooting new episodes?
I alternate between shooting Kitchen's Nightmares and Objective Top Chef, it's really very demanding…

Will there be a 7th season of Top Chef?
I can't say too much about the eventuality of a next season of Top Chef even if the ratings were good. We finished nicely with 3,5 million viewers watching the final. Every light is green so there's no reason not to have a new season. If there is, I will accept with pleasure.
Source : Figaro.fr