CONCEPT
An adaptation of the famous board game "Time's Up!" into a family entertainment TV programme!
Two teams of 3 candidates and a celebrity will compete under the kind watchful eye of the host Issa Doumbia, to win a maximum number of prizes! One after the other, in word or mime, the teams play three sets to have their words guessed by the opponents.
PROGRAMME
Airing time : from Saturday September 3rd 2016
Broadcasting channel : Télétoon
Presenter: Issa Doumbia
Producer : Flab Prod
Format : 26 min
The VIDEO
Issa Doumbia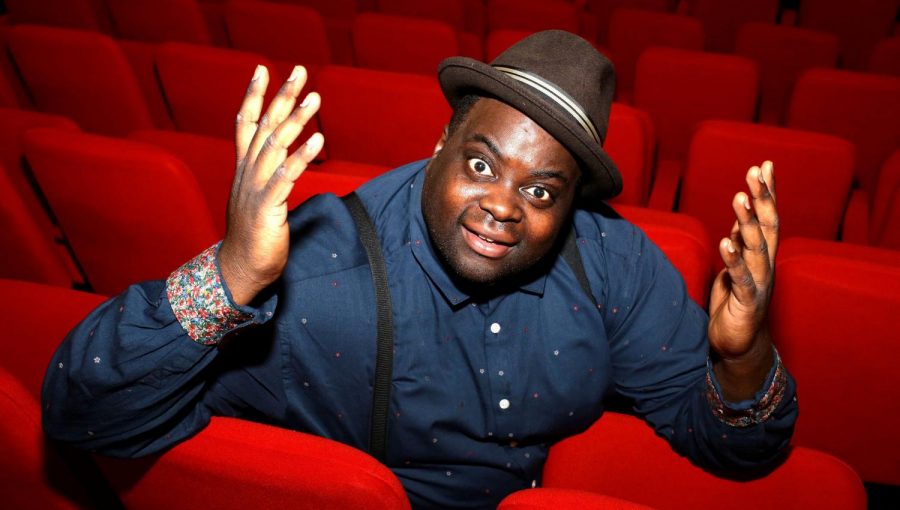 Issa Doumbia is a French actor and humourist who was born in Trappes in 1982. He is part of the theatre troupe Declic Theatre and practices being an off the cuff comedian.
In 2009, Issa began in the TV series "Brigade Navarro". Later on, he got a role in the film of Jean-Pierre Mocky "Crédit pour tous".
2010: Issa Doumbia was revealed to the public in the role of Mamadou Seydou Koulibaly in "Beur dans la Ville" with Booder and Sandrine Kiberlain.
Issa is also known for his role in the series "Nos Chers Voisins" broadcast on TF1. He presents with Alban Ivanov the programme "Wesh" on Cap 24 as well as "Comment va la street?" on Canal Street.
2012: He brings to the fore every day his African Character Mama Konakry in "Bienvenue chez Cauet" through a number of sketches.
In 2013, he presented the ceremony of "Trace Urban Music Awards" on Trace Urban beside Sonia Rolland.
He is a regular guest on Arthur's show "Vendredi tout est permis" and has even become a regular member of Arthur's clan with Claudia Tagbo or Florent Peyre…
His first one man show in 2014 "Première consultation" is a success. Issa Doumbia is invited by everyone, he plays in the clip of Black M "Mme Pavoshko"; he also appears in the clip of Zazie "20 ans" and the clip "Mamadou" of the group Magic System. He still personifies the soldier Issa in 2014 in "Le crocodile de Botswanga" by Fabrice Eboué and hosts for the second time the ceremony of Trace Urban Music Awards with Clara Morgane.
He joined Cyril Hanouna's band of "Touche pas à mon poste" on C8 in 2015.
Issa Doumbia presents in 2016 the new game "Time's Up!" on Télétoon.