CONCEPT
"AutoMoto" celebrates its 40th birthday! Denis Brogniart doesn't stop showing us the cars of tomorrow.
But he shares his dream beyond new cars thanks to meeting with collectors, the visits to factories or even the legendary racing circuits and backstage the tracks…
PROGRAMME
Airing time : every Sunday at 11:10am
Broadcasting Channel : TF1
Presenter : Denis Brognard
Producer: TF1 Production
Format : 30 minutes
VIDEO
Presenter
DENIS BROGNIART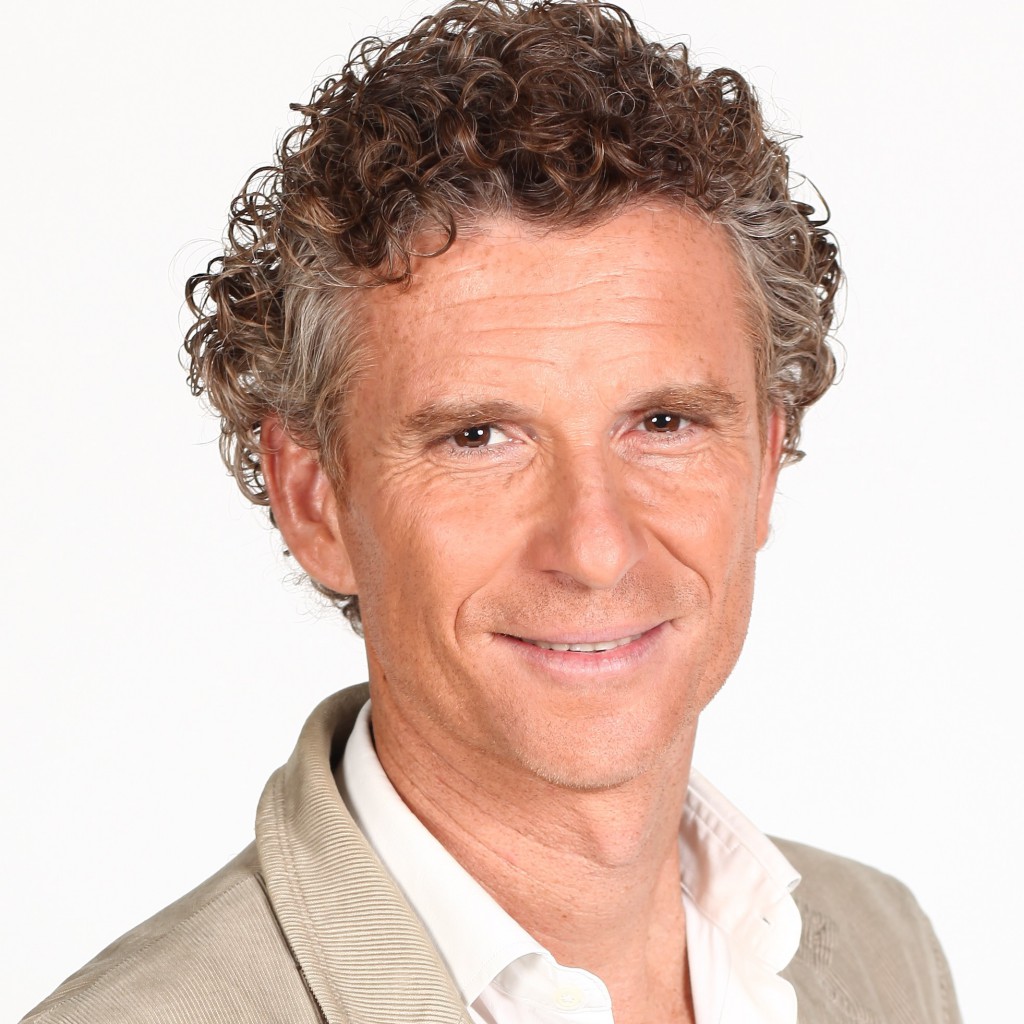 Since his childhood, Denis Brogniart wished to become a sports journalist. And in 1991 that he became a columnist for Europe 1. After that, in 1993, he arrived at the channel Eurosport, and finally at the sports service of TF1 in 1999.
Denis Brogniart hosts "Koh Lanta" broadcasted on TF1 since 2002. He assures the respect of the sporting spirit, however, he was severely criticized in 2009. It was said that he had not been impartial during some of the trials.
During a year, from 2003 to 2004, he hosted "Fear Factor".
After that, he hosted from 2005 to 2006, "Europe Sport" on Europe 1. The same year, in 2005, he won "Le Grand concours enfants contre Célébrités", but decided to give his trophy to Romain, the child against whom he competed in finale.
In 2007, he hosted "la Coupe du monde de rugby à XV : le mag". In June 2008, he hosted "l'Euro 2008: le Mag", and at the same time "Téléfoot", taking the place of Christian Jeanpierre.
He won the "Grand concours des animateurs" for a second time, sharing first place with Sebastien Folin, in January 2009. June and July 2010, he hosted "le mag" during the World Cup and, once again, "téléfoot".
From 2004 to 2012, Denis Brogniart hosted "Formule 1" in "F1 à la Une" still on TF1.
He also collaborated on the magazine "Reportages" on TF1.
He became a speaker at the Stade de France during the Areva Meeting of athleticism, in July 2010. He also hosted "Qui peut battre… ?" and "Permis de construire", inspired by "Les Maçons du Coeur". In 2011, he hosted "Familles d'explorateurs", but the show was quickly stopped because of a lack of viewers.
He won for a third time "Le grand concours des animateurs" in a finale against Patrice Carmouze and Sandrine Quétier, in 2011.
After that, he hosted a special feature for the wedding of Prince Albert II of Monaco and his fiancé Charlene Wittstock, with Nikos Aliagas, Jean-Claude Narcy, Jean-Pierre Foucault and Sandrine Quétier. He was a member of the jury for the election of "Miss France 2012".
On July 14th 2012, he found himself at the centre of the military parade on the Champs Elysées, in a SPRAT.
Still in July 2012, he commented the opening ceremony of the Summer Olympics, with Amélie Mauresmo, Gilles Bouleau and Harry Roselmack.
Since March 2012, he hosts "AutoMoto" on TF1.
During the 2014 World Cup, Denis Brogniart hosted "Le Mag de la Coupe du Monde" with Estelle Denis and Franck Leboeuf.