CONCEPT
Celebrities pursuing a career in another field (singing, music, movies, sports, television, modelling, comedy…) come together with professional dancers to form a duo. This professional is also a coach.
After a week of rehearsals during which they have to learn one or more choreographies, each celebrity has to dance on a live TV Show, along with his (or her) partner so that they can be assessed by a jury of professionals for one part, and by the audience for the other.
Each duo has to learn different styles of dances and choreographies: waltz, quickstep, cha-cha-cha, jive, rumba, tango, paso doble, fox-trot, Viennese Waltz, samba, salsa, Charleston, freestyle, American smooth, contemporary and classical.
Each member of the jury gives a mark to the couple on a scale of 0 to 10. The audience votes all night long via phones, text, or a dedicated website.
At the end of each weekly show, the two couples with the lowest grades have to compete one against the other in a "last dance" after which the public votes to decide who wins between them. The couple who loses is then definitely out and the other continues the contest. A celebrity is eliminated on each show.
During the final show, three couples compete with each other. A first couple is eliminated by the jury and the audience's votes. Then, after one last dance, the winner is selected by the audience: the celebrity who wins the competition gets a symbolic trophy.
In this new season, candidates will have to learn choreographies from waltz, quickstep, cha-cha-cha, rumba, tango salsa, fox-trot or Charleston but they will also have to fulfil new challenges never seen before this 6th season.
PROGRAMME
Airing Time : from Saturday October 24th, 8:50pm
Broadcasting Channel : TF1
Presenters : Sandrine Quétier & Laurent Ournac
Producer : TF1 Production BBC / Worldwide France
Format : 120 minutes
HOSTS
SANDRINE QUÉTIER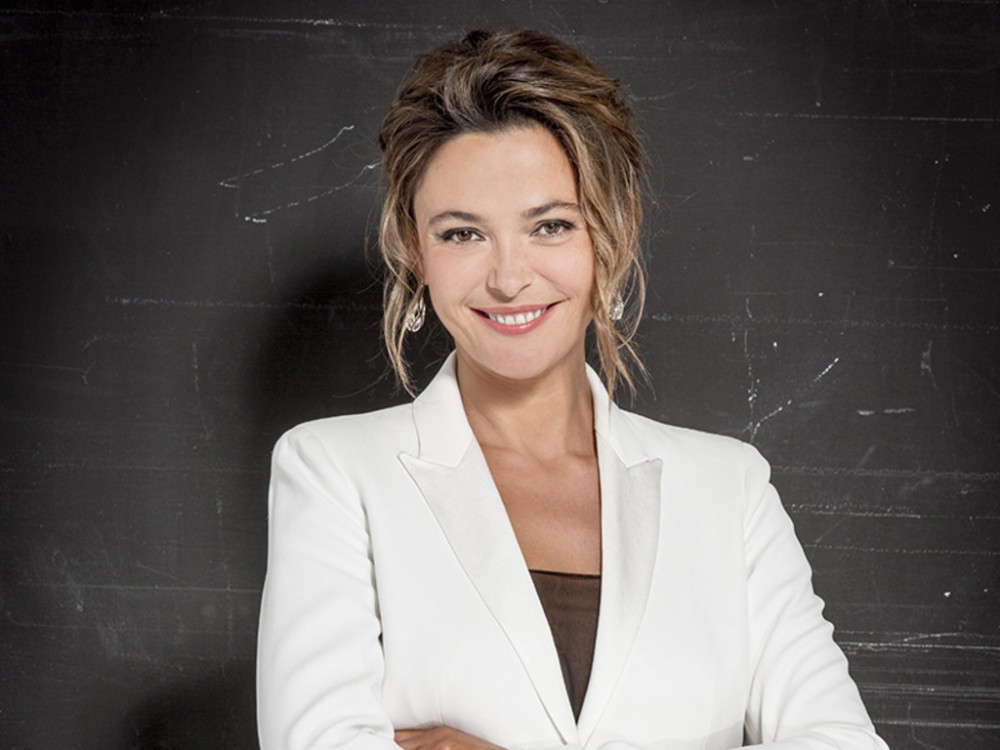 After having worked in the communication department of an optical brand, she started on TV in 1994 as the host of the "Keno game" on France 3.
Her path led her to M6 with "Les Piégeurs" in 1996 and she appeared in an episode of "Jamais 2 sans toi" on TF1.
She hosted then "Politiquement Rock" from 1997 to 2000 on M6. She also did the live flashes on M6 Music and on the "Friday nigh The Live" in 1997.
Between 2000 and 2001 she hosted special episodes of "Culture Pub" and "Grand Ecran", "Ciné 6", and every Wednesday she had a chronicle about the latest movie releases on the "Morning Live".
In 2002, we saw her in "Grand Ecran", "Plus vite que la Musique", and "Sex in the pub".
In 2003, on France 2, she is part of the team hosting "Qu'est-ce qui se passé quand?" Then, she hosted the "Grand Examen du Savoir Vivre", along with Thierry Beccaro on prime time in December 2003, "Les vainqueurs de l'année" co-hosted with Jean-Luc Delarue and "Code de la route", le grand examen co-hosted with Patrice Laffont on June 29th of 2004. She hosted the show "le Brise-Cœur", produced by Jean-Luc Delarue, every night at 6 on France 2 during the summer 2004.
From 2004 to 2012, she co-hosted "Les 100 plus grands…" with Christophe Dechavanne in prime time on TF1. Since November 2006, she hosts "50 minutes inside", every Saturday night from 6:50 to 7:50 on TF1 along with Nikos Aliagas.
Since September 2006, she is also the French host of "E! Entertainment", the Hollywood channel on Canal Sat.
She hosts live events for the cinema or television (Oscars, Golden Globes, Festival du film américain de Deauville, Festival de Cannes…), and weekly nights on the channel along with special shows.
Since 2008, she also hosts "Du beau, du bon, du bien-être" on Odyssée every Saturday at 8 :45. In 2013, the show changed to become "Avis de Tendances", which is broadcast every Tuesday at 8:40 on Stylia.
In November, she hosts the first part of "Plus Grand Quiz de France" on TF1. In December 2009, she hosts two shows on prime time: "120 min Inside" with Nikos Aliagas then "la Chanson de l'Année", a show dedicated this year to the European Association against Leukodystrophies for which she is a godmother.
Since 2009, she plays the role of Sandrine in the humoristic show Fritkot broadcast on RTL-TVI in Belgium and on NT1 in France. She plays a TV host on a French channel who settled in Wallonia when she is not in Paris, socialize with the people around the fries truck when she doesn't snob them, and not understanding at all the mentality of those people.
On February 17th 2011, she wins "le Grand Concours des Animateurs" on TF1.
Since 2011, she co-hosts "Danse avec les stars" with Vincent Cerutti replaced for the 6th season by Laurent Ournac. In July 2011, she hosts a special show dedicated to the wedding of "Prince Albert OO of Monaco" and Charlene Wittstock on TF1 along with Jean-Claude Narcy, Nikos Aliagas, Denis Brogniart and Jean-Pierre Foucault.
On Saturday July 28 and August 11 of 2012, on TF1, she hosted in prime time a show called "Tout le monde aime la France".
On September 15 of 2012, she wins for the second time "Le Grand Concours des Animateurs" on TF1 (won for the first time on February 17th 2011). She participates to "Toute la télé chante" a charity show for the Sidaction on France 2.
For a few years now, she hosts "Les Victoires de la Beauté" along side with its creator Willy Mansion.
LAURENT OURNAC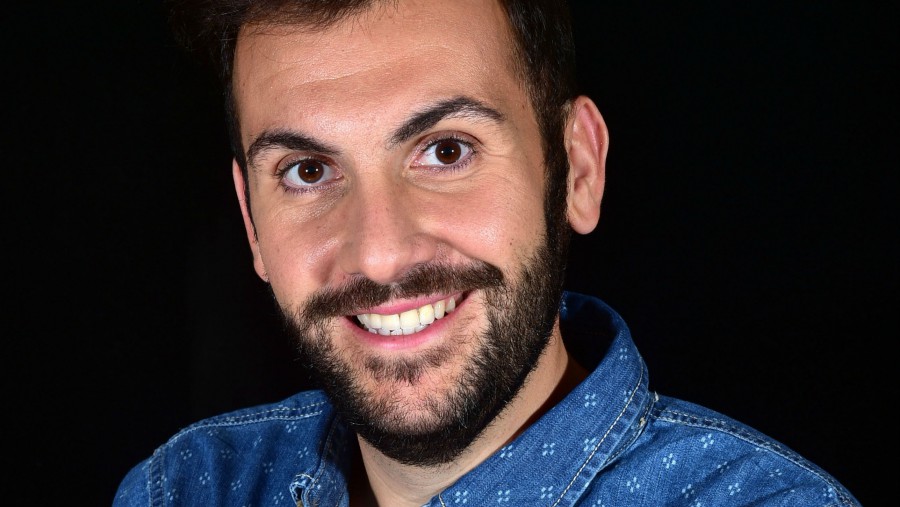 French actor, Laurent Ournac got known with the reality show "Mon Incroyable Fiancé", on TF1, broadcasted in 2005. Because of its high ratings, he became the public's favorite.
At 11 years old, he got into comedy, and practiced theater in junior high before joining a theater school for 5 years.
When he began improvisation, he won his wings as an actor. The young man, born on April 26 1980 in Versailles, became the France's Improvisation Champion in 2001, a title that opened a lot of doors in the artistic field for him.
In 2005, he is cast by TF1 which was looking for a candidate able to improvise in order to be in their new reality TV parody "Mon Incoryable Fiancé". Laurent likes the project and becomes Laurent Fortin, a rude and clumsy boyfriend nobody would want part of their family.
Adeline, the fiancée, doesn't know the truth and introduces him to her family, in order to sell them an eloped wedding and win 100 000 euros, while the amazing fiancé tries, naturally, to sabotage everything.
The show became cult, thanks to Laurent Ournac who is then solicited by cinema ant television: "Paris Nord Sud" (2008), "Joséphine Ange Gardin" (2007), "Robin des Bois" (2010), "Merci Papa Merci Maman" (2010).
Since 2006, he is the lead role in the TV show "Camping Paradis". This hit, broadcasted on TF1, reunites 7 million viewers. He plays Tom Delormes, owner of the "Paradise Campsite".
After being a "Dancing with the Stars" candidate in 2013, Laurent Ournac will host the new season with Sandrine Quetier.