CONCEPT
"L'odyssée de la vie" is a documentary tracing the nine months of pregnancy: from conception to birth.
The couple Manu and Barbara expecting their first child. The documentary follows this couple who, week after week, evolve with this pregnancy. Thanks to development of synthesis and the scientific data, the director, Nils Tavernier, shows viewers life in-utero.
Documentary, related by Jacques Perrin, uses synthetic images very realistically. The number: 2000 hours of incredible work done by Mac Guff Ligne. The story of Barbara and Manu is evidently not put aside; the documentary follows them all through this adventure. It's one of the first documentaries to use the new technologies to realize some synthetic images.
PROGRAMME
Airing Time :January 31st 2006 at 9pm
Broadcasting Channel: France 2
Producer : 17 Juin Média- France 2- Transparence Production
Format : 90 minutes
DIRECTOR
NILS TAVERNIER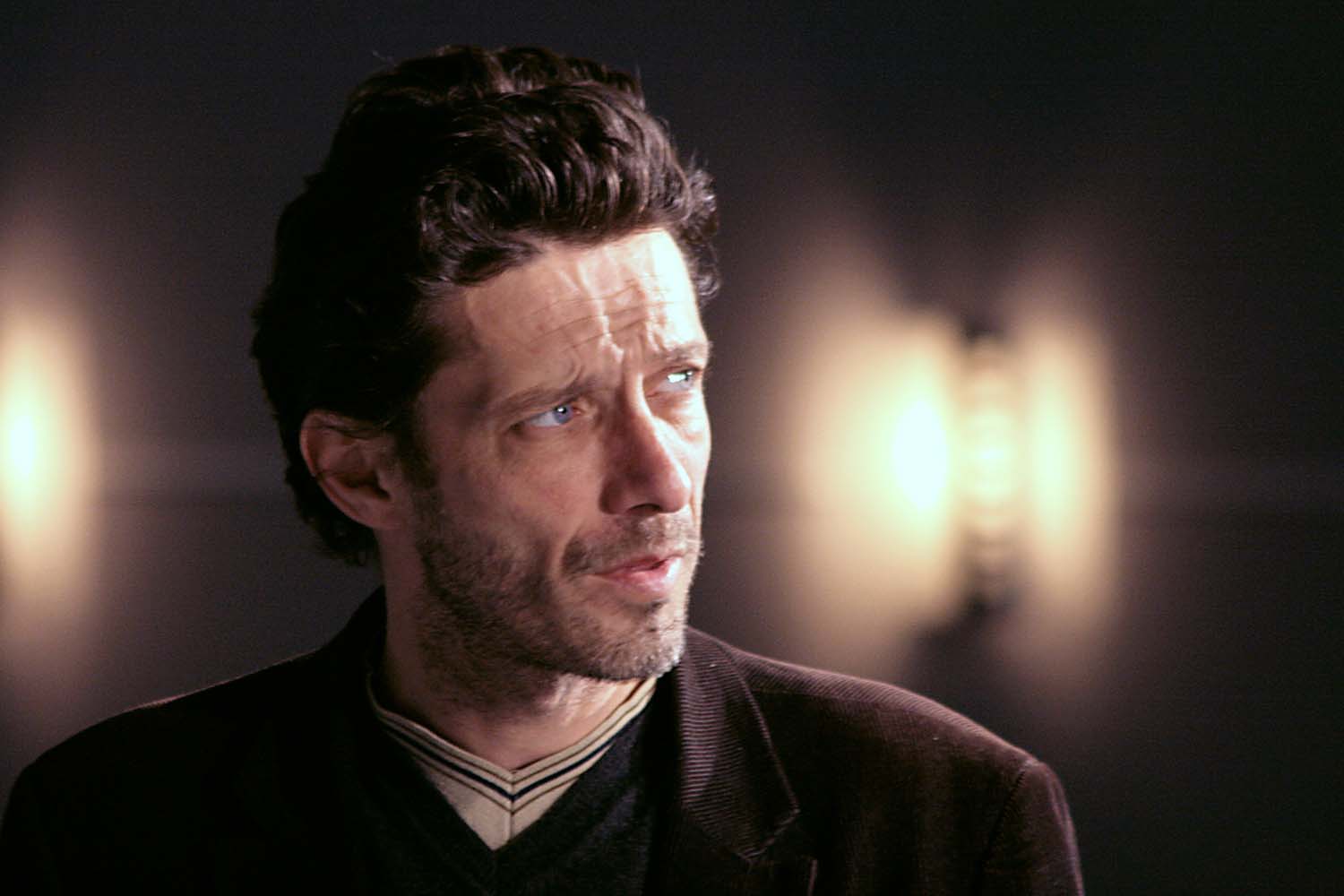 Nils Tavernier started his professional life in a movie from Bertrand Tavernier, named Some spoilt children in 1977.
He appeared, then, in Coup de foudre, a film by Diane Kurys, but also La Passion Béatrice in 1987, L.627 in 1991 and La fille d'Artagnan in 1993 from Bertrand Tavernier, his father.
He also played in "Une affaire de femmes" from Claude Chabrol where he had a supporting role along with Valmont from Milos Forman, Post Coïtum animal triste from Brigitte Rouan in 1996 and Un frère from Sylvie Verheyde in 1977.
He became really known by the public, first for his short films and then for his documentaries.
In 2001, he shared his passion for dancing with Tout près des étoiles which was released at the cinema. He co-directed after this the documentary Histoires de vies brisées: les doubles peines de Lyon with Bertrand Tavernier.
In 2009, he directed Le Mystère des jumeaux, another one of his documentaries.
In 2012, he directed a documentary on the medical mistake named "What's left of our mistakes?" supported by the French Ministry of Health and the Public Assistance, Paris Hospitals.
In 2013, he came back to the children theme with "De toutes nos forces", about handicap and willpower. For television, he directed two documentaries:
– "Désirs et sexualités" in 2004
– "l'odyssée de la vie" in 2006
INTERVIEW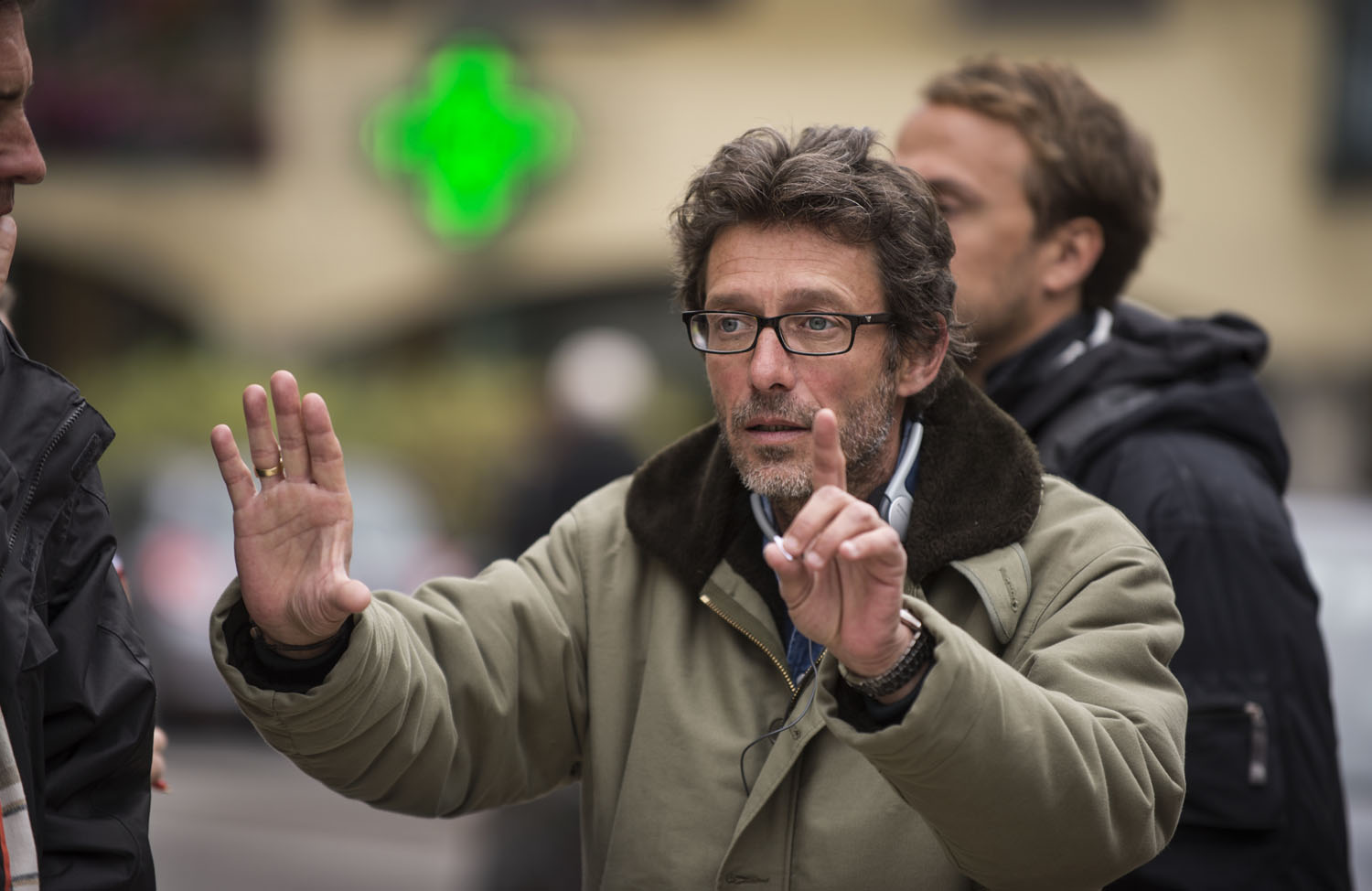 The odyssey of life – meeting Nils Tavernier, director, and René Frydman, scientific director of the odyssey of life. Nils Tavernier, director.
A couple who lives its first pregnancy, a baby entirely recreated in synthetic images: Nils Tavernier chose to "enlighten the interaction between a mother and the baby she carries." From outside to inside, from the bump to the uterus, the odyssey of life puts us in an adventure unique and universal. It is an intimate movie, full of discoveries and poetry, and with the sweet and magic of the eye of a tender and advised director.
From what was born the wish to make this "baby"?
One night, I had dinner with Patricia Boutinard Rouelle, and some child psychiatrists. The evening was wonderful. When everyone left, Patricia looked me right in the eye and told me "I want to make a movie on birth and this film, I want to make it with you".
Did you need convincing?
You should know that to refuse Patricia something is really hard! With me, she is always clever and precise in her demands. No, I left the dinner totally enchanted. All that was left to do was to find out what I wanted to say in this movie, what I could do in terms of images. Throw some light on the interactions between a mother and the baby she carries seduced me right away. So the film was going to be between documentary and fiction, and the portrait of Barbara and Manu, the couple who live their first pregnancy, and the evolution of the foetus, entirely recreated in synthetic images. The main thing was to bring together the two narratives.
How did you manage that?
The documentary part was with a camera on the shoulder without too many lights and in 16mm – I wanted the image to be really fine. From a technical point of view, the risk was to combine traditional film and digital. In order to move from Barbara to the baby in a natural way without a break, we had to respect the angle and light really carefully. The two images also had to blend into one with only one narrative. When Barbara is being cuddled by her mother, for example, the baby had to be calm. When she executes a flip in the pool, the baby had to do one too. To create this rhythm and this correlation between fictional images and documentary reality wasn't easy work. To help, we edited these 2 parts at the same place. The baby's presence was dictated by the fiction images and in the order of a certain timeline.
Some scenes were dictated from the outset…
Yes, I built a precise framework at first, since there were "mandatory" sequences: Barbara had to go through a misty environment, eat a meal… But the road map didn't stop me from exploring improvisation.
Why did you choose to only follow one couple?
I wanted a film with intimacy. If there had been two couples, I would have started, against my better judgment, to compare both stories. And one would have taken the lead over the other. With Barbara and Manu, we lived in real proximity for a year. If I had followed another couple at the same time, my relationship with them would have certainly been less intimate. To film banal human interactions did not interest me.
How did you get into their daily life?
To film a couple for 8 months could have easily become a reality TV show. That's why I didn't want to be too "active" in the couple and their intimacy. The idea to have a child is to do it as a couple! I didn't want the filming to take up too much place in their lives. Barbara also had to keep her independence: choose the moments when she wanted to express herself in front of the camera. So, we only saw each other when we both wanted to. In the end, there was no more than 80 days of shooting.
How did you manage to put poetry in this movie?
Nice to hear it! I don't know… Maybe because the longer it goes, the more I want to be feminine and romantic. I often compare myself to a girlish boy. And then, if there is love flying around, I manage to catch it. In the odyssey of life, I hope to have come to have captured the moments when a couple love each other with respect and gentleness.
Did this movie change your look on paternity?
I have a 14 years old child. So, of course, it reminded me of my own experience, the moment when the mother of my son was pregnant. Yes, we can talk about a kind of introspection. Thereafter knowing if my way of looking at things has really changed… the answer to the question is quite personal. Without going into details, it's sure that a movie on birth takes you back to our own, and to your parents, and by extension, to your place in life.
Does the odyssey of life come to be in the continuity of your documentary Desires and Sexuality?
No, it's not. I really consider the Odyssey of life as a unique movie. As they are both the work of the same director, both documentaries have certainly some common points, in the working process and the way it wants to promote tenderness and gentleness – but without forgetting the violence of life, present in sexuality and pregnancy, a period of danger for the mother and the foetus.
Some common points in the "want to promote" but also in meetings, no? you said in press "I think my 15 documentaries tell the same thing. They don't tell anything else other than Nils wants to meet wonderful people"…
It's true that the documentary allows us to meet people, some real and durable encounters. And as it happens, I have a disarming ability when it comes to love! I love filming people I love, it's that simple. I am more comfortable with kindness; I feel better straight away.
How would you qualify this movie?
It's neither documentary nor fiction…. Nor a social study, nor a medical movie – even if we learn a lot… It's a UFO! A crazy movie! Romantic, instructive, intimate and universal.
To end this, could you give us some news from Julia?
Julia is very well, wonderful even! The other day, I went back to Cannes to have a photo shoot with them, just for fun. Those three, they're not ready to leave my life!e!
Sources : Cinémotions