CONCEPT
Since 2012, Grand Public is a France 2 weekly cultural programme.
Cultural news is decrypted through 7 rubrics: Immersion, investigation, history, phenomenon, fun and futile. From January 2015, Grand Public has been broadcast in a 3 minutes' format.
Grand Public welcomes guests every week from the world of culture. Seven subjects are presented, punctuated with reports around the following themes: cinema, literature, dance, music and exhibitions. The first show invited guests like Lambert Wilson, the writer Jean-Christophe Grangé and the comedians Michèle Laroque and Pierre Palmade; two reports on the artist Andy Warhol and "La Guerre des Prix Litteraires" were also broadcast, and the last part of the show presented cross portraits of Jean Dujardin and Omar Sy with the underlying question: "Does Hollywood need French actors today?"
PROGRAMME
Airing Time : every Friday at 8:45pm
Broadcasting Channel : France 2
Presenter : Aïda Touihri
Producer : Black Dynamite prod
Format: 52mn for seasons 1 to 3. 3mn since January 2015. /li>
Presenter
AIDA TOUIHRI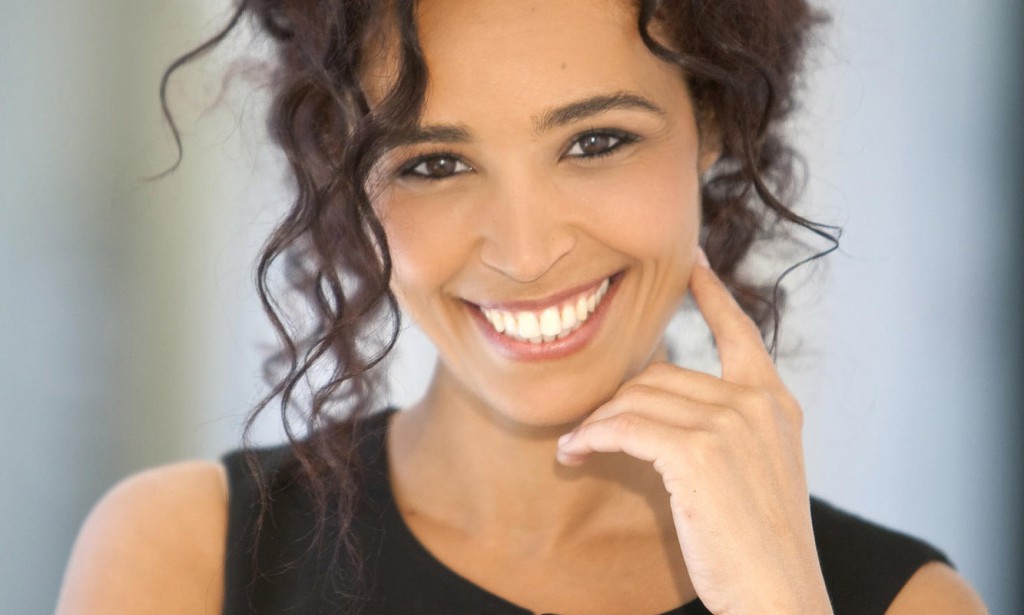 Aïda Touihri was born on September 14th 1977 in Villefranche-sur-Saône in the Rhône department. She is a journalist and presenter for French television.
From 2006 to 2012, she presented on M6 the "66 Minutes" news show. Since 2012, she hosted Grand Public, the France 2 cultural programme and since January 2014, she animates "Comme à la maison" on France Bleu every Saturday from 13.15 to 14.00h.
She was a volunteer in the media centre for the Football World Cup in 1998 and that is when she discovered the world of journalism. After studies in psychology and journalism in Lyon, she began working daily in "Le Progrès" in Lyon and then on the radio station RTL.
Laureate for the "Espoirs François Chalais du jeune reporter" in 2000, she joined the following year the national edition of France Inter as a reporter for Sport and general news. She also presented breaking news flashes and newspaper reviews.
Speaking Arabic she was a correspondent in Algeria for a number of medias amongst which Radio France or Jeune Afrique, in 2003/2004.
In September 2005, she was the fore figure of Blog 6, the daily edition shows of M6, and then she presented news flashes on "Morning Live» as well as the 12.50 news bulletin during the Summer of 2006. From October 2006, she became presenter and Chief editor of the news show "66 Minutes".
From March 2009, she also hosted a programme every Sunday on "Le Mouv'" from 20.00 to 22.00h.
On April 4th 2009, she called for candidates to "Prepa Class", an entrance competition for the schools of journalism, as a result of the collaboration between ESJ of Lille and the Bondy Blog. She became the sponsor of the 2009-2010 intake.
From September 2009, still on M6, she started presenting again the midday news, the 12.45 from Monday to Thursday, as well as an hour's interview on "the Mouv'" radio ("L'invité du Mouv'" on Sundays between 20.00 and 21.00h).
In 2012, she left M6 to host a cultural programme on France 2, Grand Public.
In April 2013, she hosted a live programme on a theatre troupe show one Sunday nights on France 2.
On June 21st 2013, she co-hosted the Fête de la Musique live from Marseille, beside Patrick Sebastien, broadcast on France 2. The show was named "la Fête de la musique, du soleil et des tubes". The duo hosted again La Fête de la Musique in 2014, this time live from Montpellier.
She participated in "Toute la Télé chante pour le Sidaction" in 2014 on France 2.
In January 2014, Aïda signed her return to France Bleu radio with the programme « Comme à la Maison » renamed « On est bien à la maison » in March. Every Saturday at 13.15, she interviews a guest.
Host
VIRGINIE GUILHAUME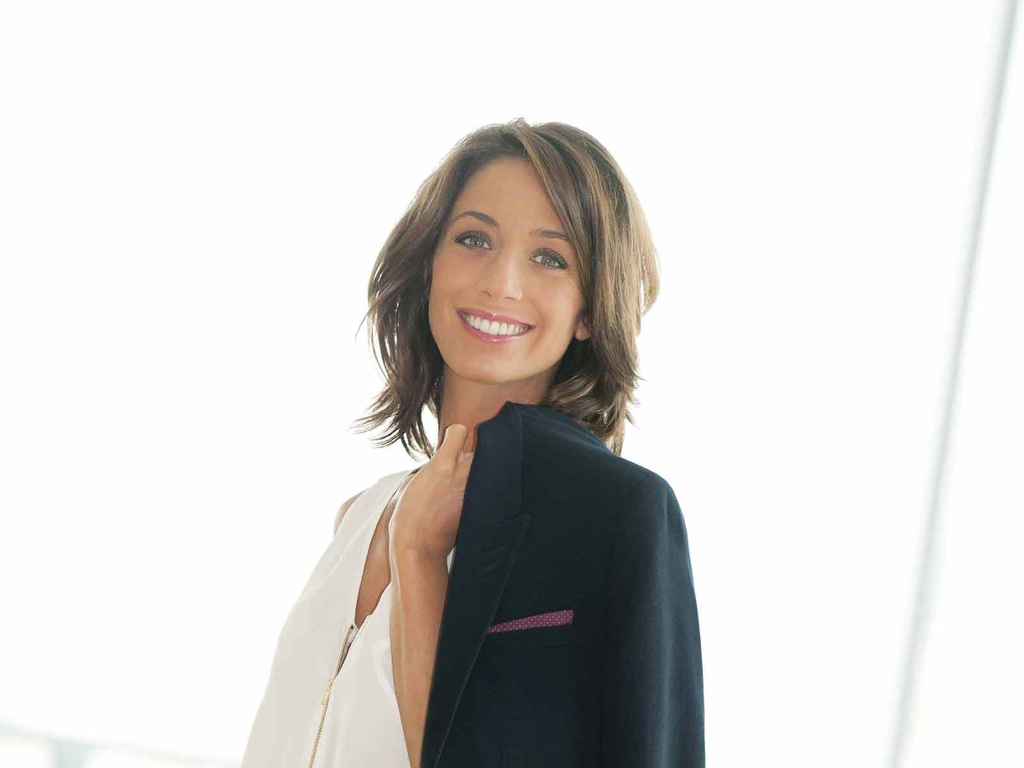 Born on November 30th 1977 in Paris, Virginie Guilhaume is a journalist and presenter for French television. She graduated from the Paris Superior School of Journalism, and started her career as a production assistant, with Thierry Ardisson, Guillaume Durand and Michel Drucker.
First a journalist, images reporter, then a writer, she was asked by France 2 in February 2007 to host some entertainment shows. She then joined France 2 to host, with Olivier Minne, special night shows like "La Saint Valentin en chansons". During the Summer 2007, she hosted the show "Les Rois du Rire", broadcast on the second part of the evening on Saturday in place of Ruquier's show "On n'est pas couchés". Then, this show is programmed sometimes on Saturdays, on New Year's Eve, or to pay tribute to deceased comedians. She simultaneously continued to host special shows in prime time, often with Olivier Minne, like "Tube des Tubes" in July 2007, "Les Stars de l'année 2007" in December, or even "Les femmes en chansons" in April 2008.
In 2008, Virigine Guilhamue joined M6 where she hosted in August "Stars and Fortunes", a documentary series around the jet set. Since September 2008, she piloted a new weekly magazine dedicated to celebrities "Accès Privé". In 2009 and 2010, she hosted "Nouvelle Star" on M6, following Virginie Efira.
In the Fall of 2009, she hosted "Les 20 images de Johnny que les Français n'oublieront jamais", in June 2010 with Laurent Boyer. She also hosted the "Concert Solidarité Orange Rockcorps" at the Zenith of Paris, on October 2nd 2009. Faustine Bollaert replaced her hosting "Accès Privé" from November 6th 2010 to January 15th 2011, due to her maternity leave.
Virginie Guilhaume returned to the show on January 22nd 2011. It's also Faustine Bollaert who replaced her to host "Le grand Bêtisier des stars" in December 2010.
In June 2011, Virginie Guilhaume left M6 to go back, in September 2011, to France 2, where she hosted a new show named "Secrets de famille", on Wednesday, second part of the evening. She also hosted a prime time presenting different programme of the channel along with some hosts, on Saturday September 8th 2012, named "C'est la rentrée".
She then hosted different shows like "Rire ensemble contre le racism" or "les Rois du Bêtisier". She hosted with Frédéric Lopez "Retour en Terre Inconnue", broadcast live right after the programme "Rendez-vous en Terre Inconnue".
In October 2012, she formed a duo with Olivier Minne again to host "le Concert pour la Tolérance" in Agadir. On February 8th 2013, she hosted "Les Victoires de la musique 2013" on France 2 with Laurent Ruquier.
From July 2nd 2013, she hosted the pastry competition "Qui sera le prochain grand pâtissier?" on France 2. From September 14th 2013, she followed Alessandra Sublet hosting the show "Hier encore" with Charles Aznavour. She also hosted on France 2 "Un air de Famille", a show that stopped on November 4th 2013.
She presented "Le Bêtisier de Noël" at the end of the same year. She also hosted backstage of "Le Grand Show" still on France 2.
On February 13th 2014, she hosted "Les Victoires de la Musique" on France 2. The show went over the symbolic rate of 3 million viewers, which hadn't happened for the previous five years.
She then participated in "Toute la télé chante pour le Sidaction" in 2014 on France 2.
On May 2015, during the 60th Concours Eurovision de la Chanson in Vienna, she is the spokesperson for France, announcing from Paris the different scores given by the French jury.
On June 20th, 2015, the day before the Music Festival, she co-hosted the show "Du Soleil et des Tubes" on France 2 with Patrick Sébastien from Nice.
In the Autumn of 2015, Virginie Guilhaume presented "Grand Public", the France 2 cultural magazine.
News
"Grand Public: grand format" takes the place of "Ce soir (ou jamais!) on France 2
Every Friday night, Frédéric Taddeï animates debates on "Ce soir (ou jamais!). Philosophers, writers, artists or politicians: guests from every field express themselves on social issues.
This season, "Ce soir (ou jamais!)" should actually leave its slot on France 2, as early as the end of May. The public channel would have scheduled to temporarily replace the show in June to give an important exposure to the documentary series embodied by Aïda Touihri.
Named "Grand Public: grand format", this new show will permit viewers to discover some aspects of French culture, dance, classical music, theatre or literature.
Five shows would have been ordered.
The rating goal for "Grand Public: grand format" should be low enough in comparison to "Ce soir (ou jamais!) in this slot: on March 27th, Frédéric Taddeï drew 652 000 viewers.
Waiting for June, Aïda Touihri hosted the short version of "Grand Public", every Friday at 8:45pm.