THE CONCEPT
The adventure started 3 years ago, when the most titled judoka Teddy Riner became world champion in Rio de Janeiro! Yann L'Hénoret followed Teddy Riner since 2013 and filmed the champion everywhere during training. The champion has been training very hard for the last 3 years to win the 2016 Olympic Games in Rio.
"Dans l'ombre de Teddy Riner" unveils the intimacy of the charismatic sportsman, as well as his doubts, his fears, his ambition, his determination, all that is going on outside the tatami mat!
Besides, for the special night of the Games opening, the champion's last two months training will be televised in a final version of the documentary, televised on the 5th of August.
THE PROGRAMME
Airing time: Sunday May 22nd at 20.55h
Broadcasting channel: Canal +
Producer : Black Dynamite
Format : 110 minutes
VIDEO
Teddy Riner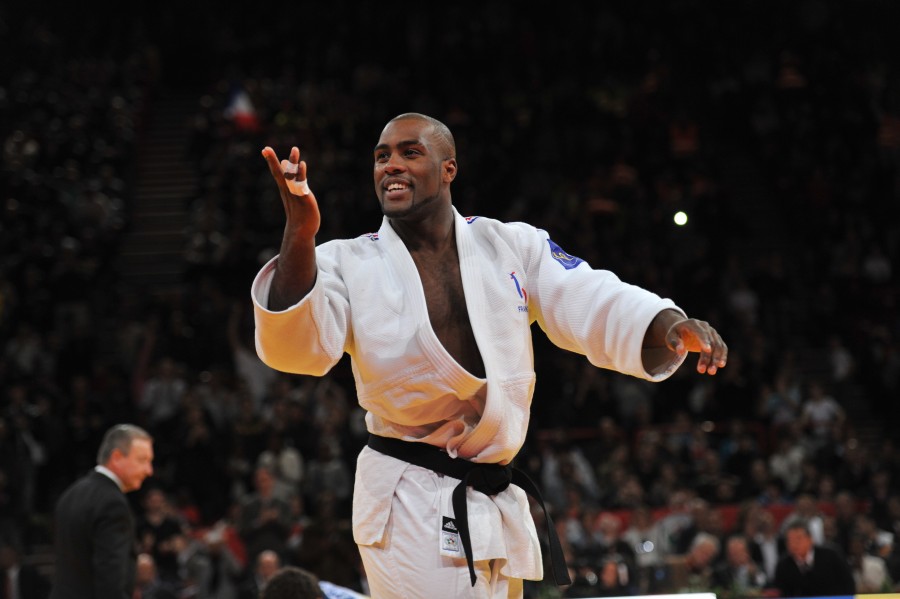 Teddy Riner's real name is Teddy Pierre-Marie Riner. He is a French Judoka who has been world champion 8 times in his discipline.
At 14, Teddy Riner's potential was noticed and he won in 2005 a bronze medal in the Junior European Championships.
2007: He was the youngest heavy weight champion in Europe, and the youngest male world champion.
2008: He won the gold medal for the world Junior championships as well as the gold medal world champion in all categories.
2009: He won the gold medal for the world championships once again!
2010: In the over 100kg category, Teddy Riner won the gold medal and the silver medal for all categories in the same year.
The judoka won against the Polish Janusz Wojnarowicz in the 2012 Olympic games; it's another gold medal for the champion!
2011/2013/2014: Teddy Riner won the gold medal for Europe and the world championships for each one of those years.
In his discipline, he is the most titled sportsman, with gold medals for world and Europe's championships to add to his list of trophies in 2015!
Before arriving at Rio's Olympic games in 2016…