CONCEPT
The big brother offers to help teenagers in trouble to get back a taste for living and a healthy family context.
Immersed in the heart of a family for two weeks, big brother tries to recreate a climate for listening, sharing and trust between parents and teenagers in difficulty. The big brother offers a helping hand to teenagers in trouble so that they recover a taste for living and a healthy family context, thanks to a childcare worker. The elder brother, an educator in life as on screen.
The big brother was scouted for his experience difficult family situations. The educator has always wanted to help dysfunctional families. For ten days, he lives, eats and sleeps under the same roof in order to unlock complex and morally difficult cases. It's a 24/7 job, he is entirely immersed the family, people confide in him and it helps them get back on the right footing the following day.
PROGRAM
Broadcasting Channel : NT1
Presenter : Pascal Maquin
Producer : TF1 and la Concepteria
Format : 1h50
Presenter
Pascal Maquin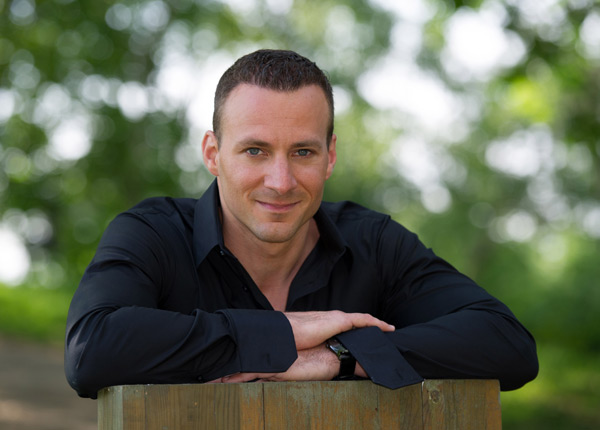 Pascal Maquin, 33, is the new big brother since July 2nd 2013 on TF1. Very implicated in popular education, he has worked in many jobs which justify his new title as big brother: from group leader to mediator, as well as youth director or sociocultural educator. He is today the youth coordinator in the Seine-et-Marne municipality. Former high-level athlete, Pascal practices Taekwondo. He is 4th dan..
INTERVIEW
You are presenting a show that was really embodied by another host on TF1, and with the same first name as yours. After the failing of the premiere last July, Pascal big brother was taken off TF1 to be broadcast on NT1. How do you feel about it?
For me, it hasn't changed anything; I'm fairly removed from the TV world. I'm only an educator, and this kind of strategic decision goes over my head, it's only the concept I'm interested in. I even think it's logical since it's an educational programme: it fits NT1 programmes better. As for the rest, as long as I can help families, I'm happy.
What are the differences between the former and your version?
The biggest difficulty for me was that people are always comparing us, even more so when we share the same first name! However, my method is different: it is mainly dependent on the immersion in the family, whereas he was only interested in the teen in difficulty. I live with the family non-stop for a week, 24hours a day. I sleep in the same room as the youngster. Which allows me, not only to see his mistakes, but also the ones made by his parents. I suggest exciting outdoor activities for him, without the family, which help him to refocus. We solve a lot more problems with this method than an educator would, coming once a week, or even everyday but without sleeping there. A lot of shows are only interesting in them, just concentrating on camera time, which is not my way: for the three following months, I talk on the phone practically every day with the teens we've met.
HHow did you learn to deal with such behaviour? What advice can you give to parents with difficult teenagers?
I'm involved in popular education: I have worked in this field since I was 17. I first began as a group leader for the little ones, then for teenagers, mediator and then sociocultural educator in Seine-Saint-Denis. My thing is dialogue. Teenagers try to antagonise us, but I don't fall for it. I stay calm but authoritative. Most of the time, it's a problem of power. I'm not only going to apply my method, but I'll analyse the situation. I sometimes change method half way through. However, once a rule is set, it is mandatory to follow it. Some parents try to be friends with their child, they are playing this role but the youngsters are expecting something else. You have to remain an adult no matter what. And not get angry, which would be reacting like they do, when they often need to face an adult behaviour.
Do you refuse to treat some cases?
We check that each case is treatable in a week. We avoid too complicated situations like drug users or rape inside the family. And extreme psychological problems, which need medical treatment. Teenage is the time when we are mostly self-centred, totally egocentric. Young people who have problematic behaviour are usually blaming their parents. The solution, often and simply, is to find out precisely why.