CONCEPT
The programme is broadcast on M6 from 2006 and 2014 and hosted by Stéphane Rotenberg.
Twenty candidates are divided into teams of two. Every team competes all along a 10 000km race on a continent that varies depending on the season. The challenge in huge: 1€ per day and per person. For everything else: they will have to be daring and trade services…with people they will meet during their journey to obtain some help.
From season 1 to season 10, candidates could win as much as €50 000 after 45 days. For the following seasons, the sum increased to €100 000.
PROGRAME
Airing Time : From January 15th 2006 to June 18th 2014
Broadcasting Channel : RMC découverte
Presenter : Stéphane Rotenberg
Producer : Studio 89
Format : 120 minutes
HOST
STEPHANE ROTENBERG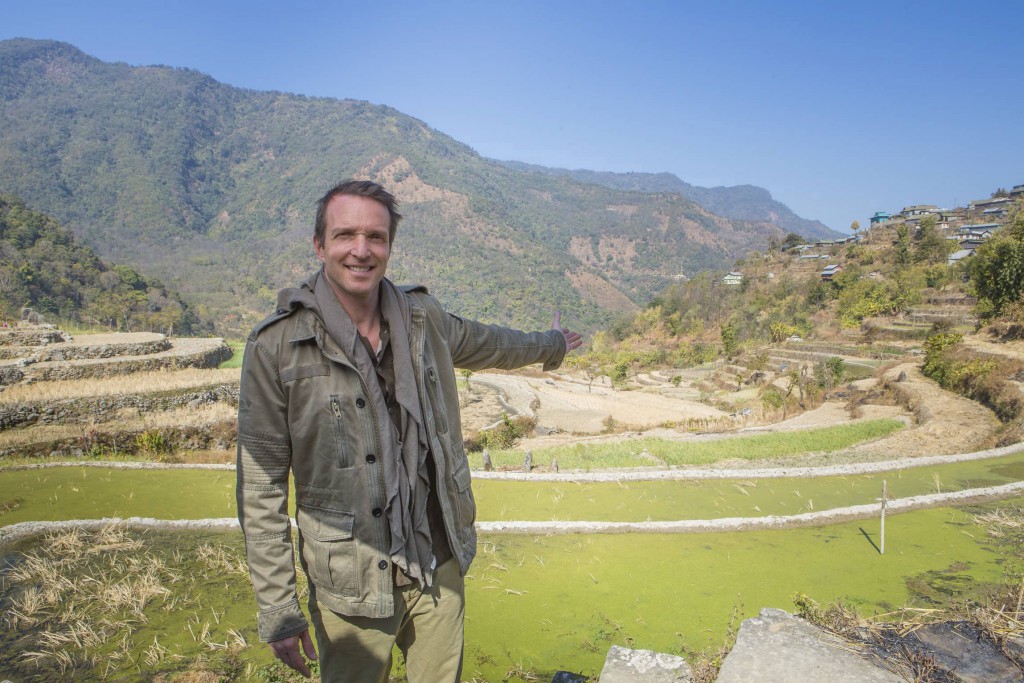 Stephane Rotenberg began his career as a written press journalist. From 1991 to 1997, he worked for a few specialised magazines such as Sport Auto or Auto Journal. He also signed some articles for general magazines such as VSD, Vogue Hommes and Liberation. From 1995 to 1997, he became a reporter, then the assistant editor of Turbo on M6.
In 1998, he was chief editor of a few programs on France 2.
In 1999, he was the associate director of the reviews and documentaries for France 2 and participated in the creation of programs such as "Comme au Cinéma" and "Union Libre" with Christine Bravo, "C'est au programme", "Tout le monde en parle".
NEWS
TF1 decided to recruit a "Pekin Express" winner to present "5 solutions to sell my house": Jean-Pierre Bouvée, together with Benoît Chaigneau who had a chronicle in the programme "Comment ça va bien!".
This new programme will be launched on April 18th. Jean-Pierre Bouvée will use his critical eye, being himself an expert in interior design.
BONUS
Bad news for "Pekin Express", in 2014: 51 members of the team were arrested in the Chalsa region, in India. The police found of interest the presence of 22 satellite phones in a sensitive zone of the country. After a few hours, only three technicians were still detained by the police. Every member arrested suffered interrogations by Indian customs and counter-espionage officers.
But M6 wants to reassure its viewers: the shooting will take place for the 10th season of "Pekin Express". We don't know, however, if the host, Stéphane Rotenberg has also been arrested.
The 10th season began in Bangladesh on January 21st 2014. The season named "A la découverte des mondes inconnus" will have the candidates go through Sri Lanka, Nagaland, the kingdom of Bhutan and India.
This year, "Pekin Express" enrolled former candidates from previous seasons: Daidi from season 1 or even Jacky from season 4.
THE MYSTERY PASSENGER
"Le passager mystère" of the 8th season of "Pekin Express". This time, the show regroups candidates from the seven other seasons who will at times be handicapped by a third teammate, also hosting on M6.
This year, the teams are going from South Korea to Australia, through the Philippines.
The hosts of the M6 group are: Alex Goude, Faustine Bollaert, Stéphane Plaza or even Grégory Cuilleron, Sandrine Corman and Mac Lesggy.