LE CONCEPT
"Rising Star" is an innovative singing contest. This programme invites candidates to sing, but this time they have been previously judged by viewers but also by judges voting through an application. If enough viewers vote positively, the curtain hiding the candidate will open: he will then officially take part in the competition.
The jury is made up of four musical experts, but the viewers voting power will always have a greater weight than that of the experts. Indeed, during the auditions, the jury's "yes" will only be worth 7% of the mark. During the final of the competition, their "yes" will only be worth 5% of the final mark.
Each candidate or band introduce themselves one by one on stage. A large screen separates them from the public and from the jury; it is called "The Digital Wall". The candidate will be judged by the public and the jury throughout their performance. When it is over, depending on the number of "yes" and "no", the candidate can participate or not in the competition. Each competitor should reach 70% of "yes" for the Digital wall to rise. If this happens, he can move to the next stage.
During each candidate's performance, the photos of the viewers who voted for him or her will appear on the Digital Wall.
LE PROGRAMME
Airing Time : On Thursdays at 20.45 from September 25th to November 13th 2014
Broadcasting Channel : M6
Presenter : Faustine Bollaert and Guillaume Pley.
Producer : Studio 89
Format : 180 minutes
LE JURY
Cali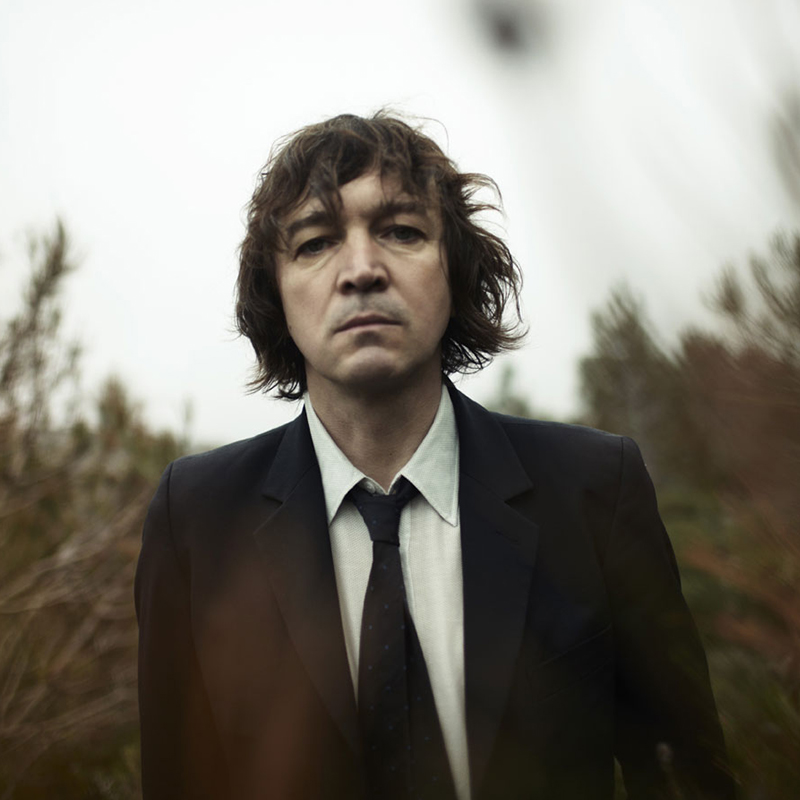 Cali is a French composer-author and interpreter.
Half way between French variety and rock, he claims an artistic position, concerned by social and world problems, and does not hesitate to publicly commit to his position.
Public :You're usually discreet, but you decided to be a juror on a singing show
Cali : I already was one on W9 for "Talent tout neuf" and in the "Festival Off" of Spa. I accepted because Rising Star's producers were interested by my musical universe. They told me I could bring something new to the show. And I saw the Israeli version and was seduced by it. I don't have television, but I thought some shows worth it. I first talked about it to my family, to be sure that my choice went with our family life and then I asked my best friend, who I ask for every big decision.
You are next to Cathy Guetta, David Hallyday and Morgan Serrano from NRJ. Isn't it a bit of a cultural clash?
Not that much, I have never broadcast on NRJ, and I didn't know Cathy Guetta nor David Hallyday. But we met each other without a priori and the friendship was immediate. Our ways and means are different, but we complete each other and we are looking for the same thing: feelings. And we had a real laugh during the auditions.
There were also some serious disagreements…
Yes because we are passionate about it, and sometimes we fight. Once, I spent an hour and a half trying to convince my colleagues that a singer deserved to cross the wall. They didn't agree, and I had to give up, but I'm sure we'll hear of this girl. And you can count on me to remind them then!
Could you go on a singing show when you started?
No, I would never have had the nerve. It's hard to sing in front of 4 people. I'm really amazed.
Are you going to buy a TV to follow the show?
I wouldn't go that far. I'm on social networks and that's already enough. When I see my kids surf the web, I think that it's a new life, but I'm not into it. It's like when I show a vinyl to my kids and they think it's a plate!
Will your kids vote for Rising Star?
My big boy can vote, but I'm doubtful he will want to be on the wall: he is quite shy. But even though he listens to heavy metal, I'm sure he will find some participants to his taste.
Des candidats ont-ils chanté des titres de votre répertoire pour vous amadouer ?
Un seul… mais il n'a pas été retenu !
Will this job as a juror be a plus for you?
I think so. I'm a popular singer, but not enough to my taste. Everyone doesn't have access to my songs. This might be the opportunity for some to discover me, and that's a good thing! If I can reach some new people, I'm happy.
Did you negotiate a good deal on pay?
Not enough (laugh). But I only need enough to pay for a new car for my manager, who's almost 50, and wants to pick up girls on the Cote d'Azur.
What happens if the wall doesn't lift when you thought the candidate had his chances?
I would think that is why I don't have TV. I'm really bolshie so it could annoy me. We'll see.
Interview Public
Cathy Guetta
Cathy Guetta is an event planner and a French TV celebrity. She was David Guetta's wife from 1992 to 2014.
Why did you accept to be a juror on "Rising Star"?
Cathy Guetta : First because I think that it's a new way to watch TV. The concept is revolutionary, modern, and avant-garde. I've always been myself in what I have done and this is the future. And I'm proud to be at the beginning of this new era. I've used social networks myself for a long time and so for people to have fun, vote, and support artists, I think it's noble in the idea, and I also think I had my place as an artistic director.
"If the winner of Rising Star has a good universe and a strong personality, he'll sell records".
You are particularly known for your high profile in electronic music. What are you looking for in these candidates?
I have a wide musical culture. Our common goal with Cali, David and Morgan is to see and help the winner become a real artist, with determination, hunger, passion, and rage and impose his style, universe, his world. And that he will have his uniqueness, his originality in his artistic pursuits.
And that he will sell records? Apart from Kendji in "The Voice", the last to have known a real success was Julien Doré!
I agree. Selling discs, is having a good universe and a strong personality, recognisable. People need to want to be fan of the performer because he has an identifiable artistic style. If the winner of Rising Star gathers all of these criteria, he will sell records.
"It sometimes got out of hand during pre-selections".
Did you know the other jurors?
I knew David, Morgan just a little, but Cali not at all. You may think it unlikely, but that's also what motivated me to participate to the programme, because Cali is a committed artist. I like his thing, I like his energy. Morgan is simply one of the best on the radio today; an artist cannot do without radio. He knows what he talks about. And then David, is a confirmed artist. We got along really well, and we have the same idea of what type of artist we want to see revealed by "Rising Star".
And with the bluntness of Cali, weren't you afraid of conflicts?
I'm not afraid because we already had some disagreements during the pre-selections. There were some tense moments but it's okay, because we're truthful and sincere. We want to affirm our characters, our wishes and it's nice like that. We're not there to act! It's true that it was tense at times, but in the end, we said "we love each other really, give us a kiss". It wasn't personal; it was just to defend an artist we wanted to see in front of the wall.
Three years ago, TF1 said that "The Voice" would revolutionise shows which involve a viewer's vote since the jurors couldn't see candidates. In Rising Star, despite the wall, you see them onscreen. Do you think appearance matters?
The most important thing for a singer is the voice. There are artists that write, others compose, others surround themselves with people who write for them. Rihanna doesn't write, but still it's Rihanna. She is THE pop singer in the world today. But the voice is not all. Rihanna has a character; Lady Gaga does too, the band Black Eyed Peas too, Eminem… The character, it's what we have in our head, and what message the artist wants to give. So, maybe the singing show winners didn't sell discs because they didn't have everything. All my life I have faced up to challenges, so why should "Rising Star" frighten me.
The popularity of "Rising Star" around the world is mixed. There's success in Israel, improvement in Portugal and Brazil but failure in the United States and Germany, and even a cancelation before the show was broadcasted in UK. Does it scare you?
I'm not afraid because I've met challenges all my life. All my life I have had to overcome obstacles. And all my life, I've found myself in situations where people thought I was a loser! I just rolled up my sleeves, sweated a little and I told myself "it's ok, I'm going to prove them wrong". Today, a chance of failure doesn't hold me back.
M6 has a lot riding on "Rising Star" and has invested a lot of money. For a musical expert, does Rising Star pay?
It pays. We spend a lot of time and we have something valuable. But it's not for money that I'm here. It's a personal challenge. I love music, I love artists, and I love modernity and sharing with people. That's why I'm here.
You recently announced your separation from David Guetta. Is Rising Star a way to be in the limelight?
"Rising Star" is a challenge because I have never participated in a TV show before. It's a programme I love, and I'm really proud of.
You also said you wanted to be in decoration. Do you want to take Valerie Damidot's place on M6?
Oh no, definitely not! Valerie Damidot does it well. Her show is perfect. I'm passionate about interior design because, even for my parties, I loved the décor and the overall atmosphere. To go from a party décor to a home décor, it's just some atmosphere to recreate. It is my passion.
Puremedias.com
David Hallyday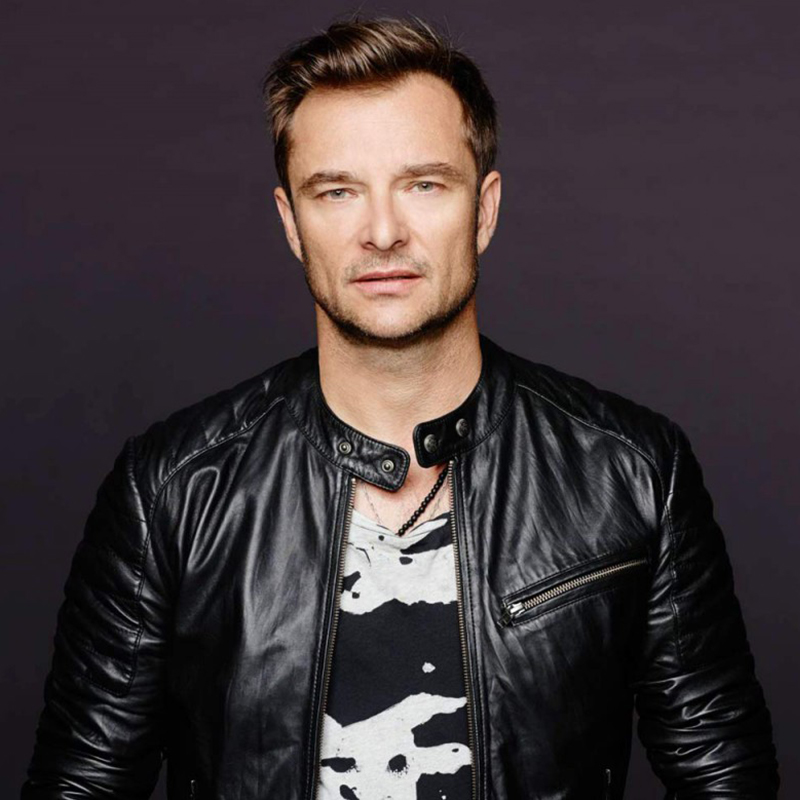 David Hallyday is a French singer, author, composer and racing driver. He is Sylvie Vartan and Johnny Hallyday's son. He has written ten albums.
David Hallyday released his new song titled 'The Rising'! As luck would have it, after composing the song with his band Mission Control, David was chosen by M6 to be part of the jury in "Rising Star".
Have you ever been juror before?
It's the first time. I've always managed my career in an independent way. I didn't feel comfortable with having someone else's career in my hands. As an artist, I know judgment is really important.
Was it easy to convince you to take part in it?
I do everything slowly, so I was surprised to like this strong concept. When the producers called me, I just asked for guarantees. I don't trust easily. Before accepting, the first thing I asked was to know if there would be a real musical management of the artists.
What did you particularly like?
There will be bands and solo artists. Particularly, there won't be limits in artistic terms. We discovered some things we couldn't have hoped to see. I know we like cover versions in France, but it will be possible for artists to perform their own material. And it's a real pleasure to work with Cathy Guetta, Morgan Serrano and Cali.
Do you know each other?
I've had a really intense night life, that's when I met Cathy Guetta. We know each other well. I discovered Cali, who's really human, explosive: I love the guy. There is really good energy between the four of us. We are all different; I'm the calm one in the group.
You live in London, are a father, have your artistic career. Is it easy to do everything?
"Rising Star" came at the right time. I was working on an album with my band Mission Control, which comes out in October. I create festivals abroad; I like to discover talents. The show is a real addition to what I do.
The wall is the originality in the show, but isn't it too imposing?
Sure it is, but what artist never had nerves before performing? During the selections, we told the candidates how it was going to be. I think this new generation of artists doesn't have a problem with this. They're used to sharing sounds, videos, to have a direct feedback on their music when uploading it online.
Purepeople.com
Morgan Serrano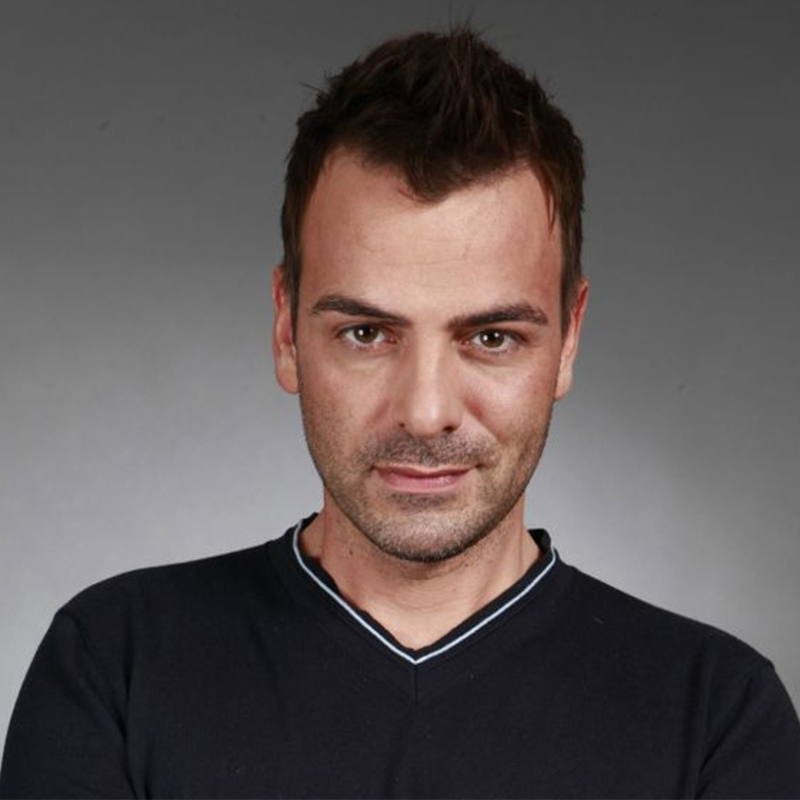 Morgan Serrano is the program director of NRJ radio.
Hi Morgan, can you go over your career with a few key dates…

I started radio in 1995 on FG DJ Radio as a host.
Two years later, I moved to Fun Radio where, in addition to being host I became DJ with the Groove and Dance format, which made me want to learn how to mix.
In 2004, I left Fun Radio for Europe 2 because Fun had an unstable format in those days. They were trying to copy NRJ. I had a rock cut with Europe 2. It was nice to do something different, and I've always like rock music so I was comfortable there.
I only stayed 1 year on Europe 2, because during the year a lot of changes happened on Fun with the arrival of a new CEO, coming from RTL, Axel Duroux, who invited me to come back as a program director for Fun. I came back one year later but as boss.
Can we say that you're a radio magician? 

I'm not a magician. I'm a host, so I know my listeners. I've always done radio for them. I love to speak with people on what they like or don't… so, in the end, I don't find it complicated to make a radio work if you listen to your listeners. This recipe worked on Fun and works today on NRJ because when I came, NRJ was at 9,8% and now we're at 11,7%.
Soonnight.com
NEWS
The digital wall is 4,5 meters high and weighs 4,5 tons, in a 2200m² studio.
The first show, live, from the Cite of Cinema of Luc Besson.
LE BONUS
On the occasion of the launch of "Rising Star", Jean Marc Morandini did his show "the great live of Medias", live from the set of the new show.