CONCEPT
"Qui veut épouser mon fils?" is an entertaining comedy, as described by the production. It is about five bachelors who still live at their mum's and wish to find their soul sister. But this is without counting on the mums who will have their opinion about their sons' choice of young lady. At the end of the contest, each one of the boys will have to choose between their mum or the girl of their choice.
That is the question: will they be brave enough to leave their mum?
PROGRAMME
Airing Time : every Friday at 11pm (season 2014)
Broadcasting Channel : TF1
Presenter : Elsa Fayer
Producer : Starling
Format: 30-35minutes
VIDEO
Host
ELSA FAYER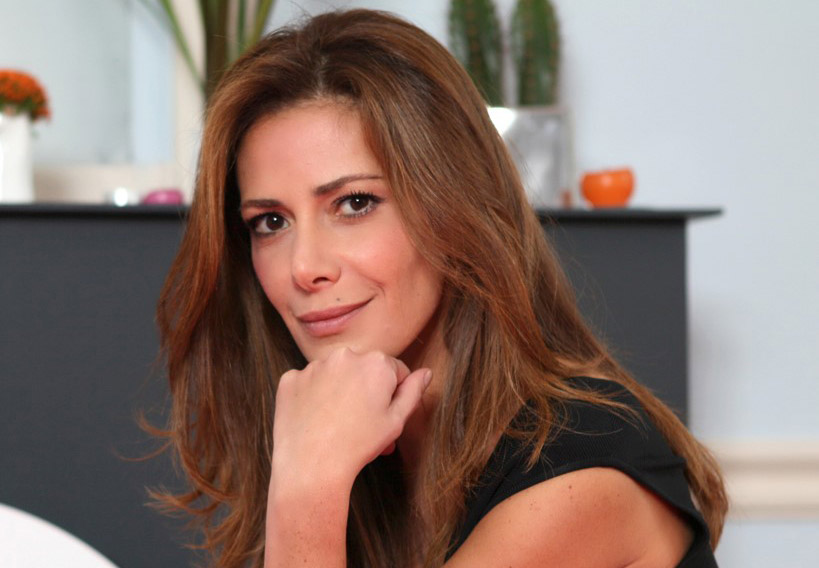 Elsa started on the small screen before she completed her education. At 9, she took part in the show "Vitamine" hosted by Karen Cheryl from 1982 and 1984.
She featured in a publicity campaign for Kookaï in 1988, as well as a TV and cinema advert for Superhighway in 1992. She began Law studies at Arras University and eventually joined the EFAP (French School for Press Agents).
In 1997, she obtained a Master in Media Communication and started her professional career at TEVA, as a journalist for the programme "Système Téva".
She eventually joined Fun Radio for the show "Fun Force", and produced programmes for Fun TV at M6.
She took part in "Y'a pas photo" on TF1 and hosted "Toutes les télés du Monde" and "Tubissimo" on M6.
Later on, she took part in "La Nouvelle Star" where Laurent Ruquier offered her to join his team on the show "On a tout essayé" on France 2, as well as his Europe 1 show "On va s'gêner".
At the same time, she hosted "Tous fans de series" on Serie Club, Jury de Stars and "Poker Dôme", then "Poker Tour" on Eurosport, and finally "L'Avenir en Direct" on RTL9 with Isabelle Viant, the astrologist.
From 2002 to 2003, she presented "Y a que la vérité qui compte" on TF1 and reported on « Y a pas photo ».
In the fall of 2010, she hosted "Qui veut épouser mon fils?" which achieved an audience of 4.5 million viewers.
In 2011, she animated "Carré Vip" and the second season of "Qui veut épouser mon fils?", as well as the third. In 2014, she hosted "Mon Incroyable Fiance" still on TF1.
INTERVIEW
What did you like in the programme??
The idea of sharing with the public this third season was very exciting for me. We kept the show's DNA: comedy, humour, the excessive love of mothers for their sons. Each season allows us to discover more and more surprising profiles. I feel close to these twosomes and more particularly to the mums. I find myself liking them for better or for worse for two reasons: First because we all only have one mother, then even if they are irritating, they only want the best for their sons. They are so honest and sincere in their approach in my opinion, that they can be forgiven for everything.
What are the mums like from one season to the next?
They are very highly strung, with strong convictions. More than ever, they always have an excellent turn of phrase! Determined to marry their sons, whatever the circumstances, they still want to remain the first woman in the heart of their sons. Strongly attached to them, they get scared as soon as they want to fly with their own wings. But their incredible bond to their child is often connected to some event, a personal reason..
What is the Tanguys relationship with their mum like?
For them, it's complicated because they want to leave the nest but cannot free themselves from their mum's hold. They know they must leave but they don't want to hurt her. We are here to help them open their eyes and step back from that relationship and live their own life. But the final decision is theirs. In any case, all these sons have been very brave, because they have been hurt in the past. Their stories are complex, their suitors don't mince their words, they wake them up and shake them up.m.
Have you been touched by some of these duos?
Yes, some of them I can relate to. We had a twosome whose bonding was so intense; it was beyond imagination. I followed it all very closely, wondering how far it would go. I was also fascinated by the gypsy duo with their strong values and rules for life. From the first moment, the mother had warned the girls that they would have to convince her, if they wanted to share her son's life. I believe this couldn't leave anyone indifferent in the 21st century. Generally speaking, these very honest mums do not mince their words and remain determined to keep a strong hold on their sons. For them, their strong bond need not prevent them having a love life. It all gives rise to some savoury sequences sometimes.
News
NEWS
Season 4 of "Qui veut épouser mon fils" will soon return to TF1! Having met Shake and Grégory, discover Mika and his mother!
Last week, Melty introduced us to two candidates from season four's cast of "Qui veut épouser mon fils":
Shake, from Lyon, an Asian boy who would participate with his mum, and Mai and Grégory, a ch'ti looking for a boy, together with his mum Maryvonne. According to Jeremstar, a blogger, a new candidate's identity has been unveiled! It is Mika, 25, from Nice, with his mum.