For the 2014 World Cup, Atlantis saw big!
On this occasion, our most loyal clients are invited to participate to this worldly event in Brazil.
Among them, Jacques Aragones, TV Presse producer, Christian Gerin, creator of 17 Juin media, Michel Cymes is also with us.
During 8 days, they will be able to live the excitement of a World Cup in the beautiful town of Rio, in a festive and warm ambiance.
The 2014 World Cup is the 20th edition of the Football World Cup, a competition organizes by FIFA and that reunites 32 of the best national selections of football.
The finale phase took place during summer 2014, from June12 to July 13, in Brazil. Along with the organizing country, every World champion team since 1930 (Uruguay, Italia, Germany, England, Argentina, France and Spain) got qualified for this competition.
The 2014 World Cup in Brazil, an event you can't miss and that Atlantis likes to share with its clients!
COPACABANA
FIRST STEP: COMBIA/URUGUAY AT THE MARACANA STADIUM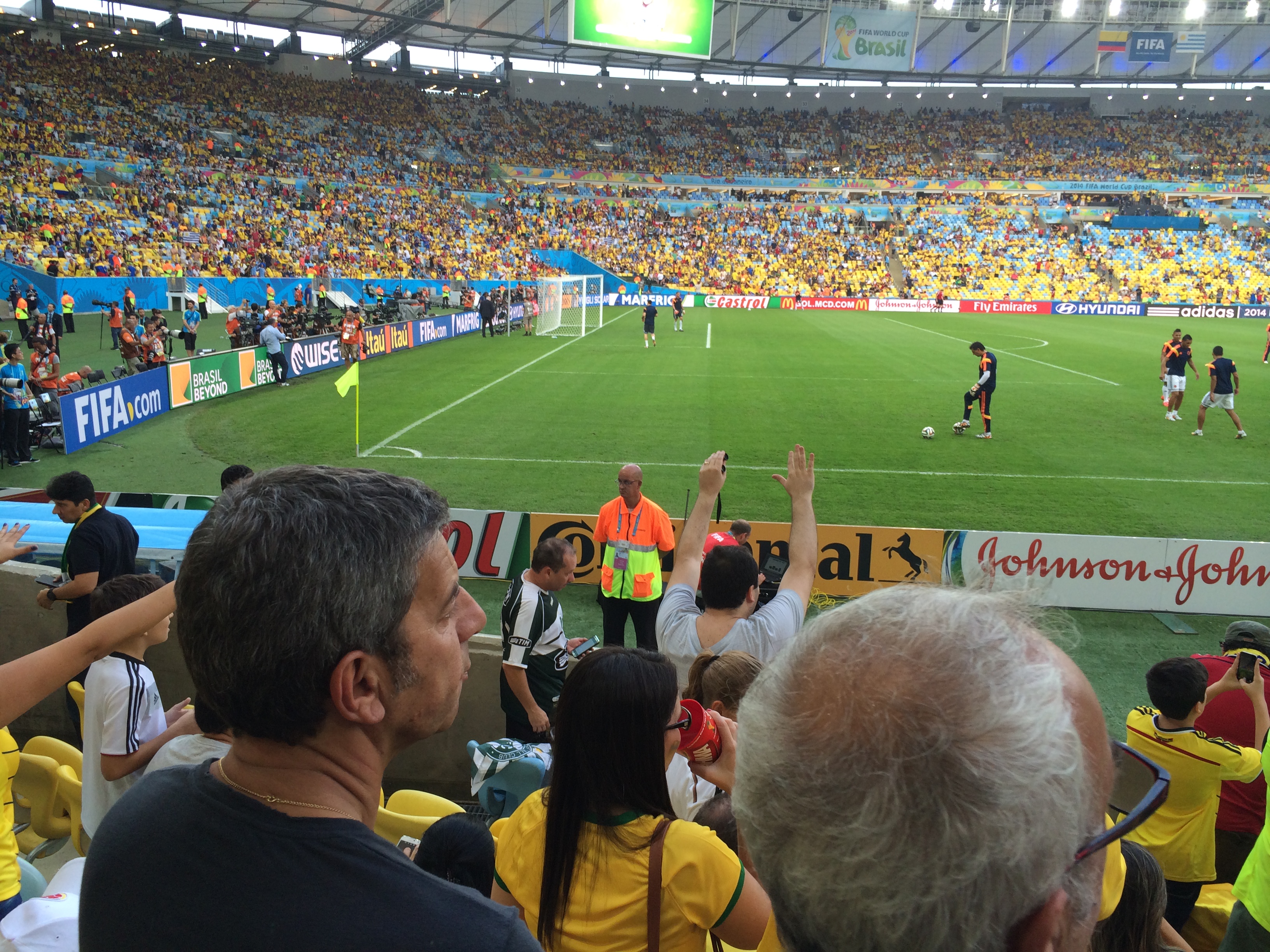 For this 8th of finale, Colombia is opposed to Uruguay in the mythical Maracana stadium.
A match perfectly managed by Colombia, able to count on the amazing James Rodriguez, who scored two goals for its team.
MARC VALVERDE, CHRISTIAN GERIN AND MICHEL CYMES EAGER FOR THE MATCH TO START!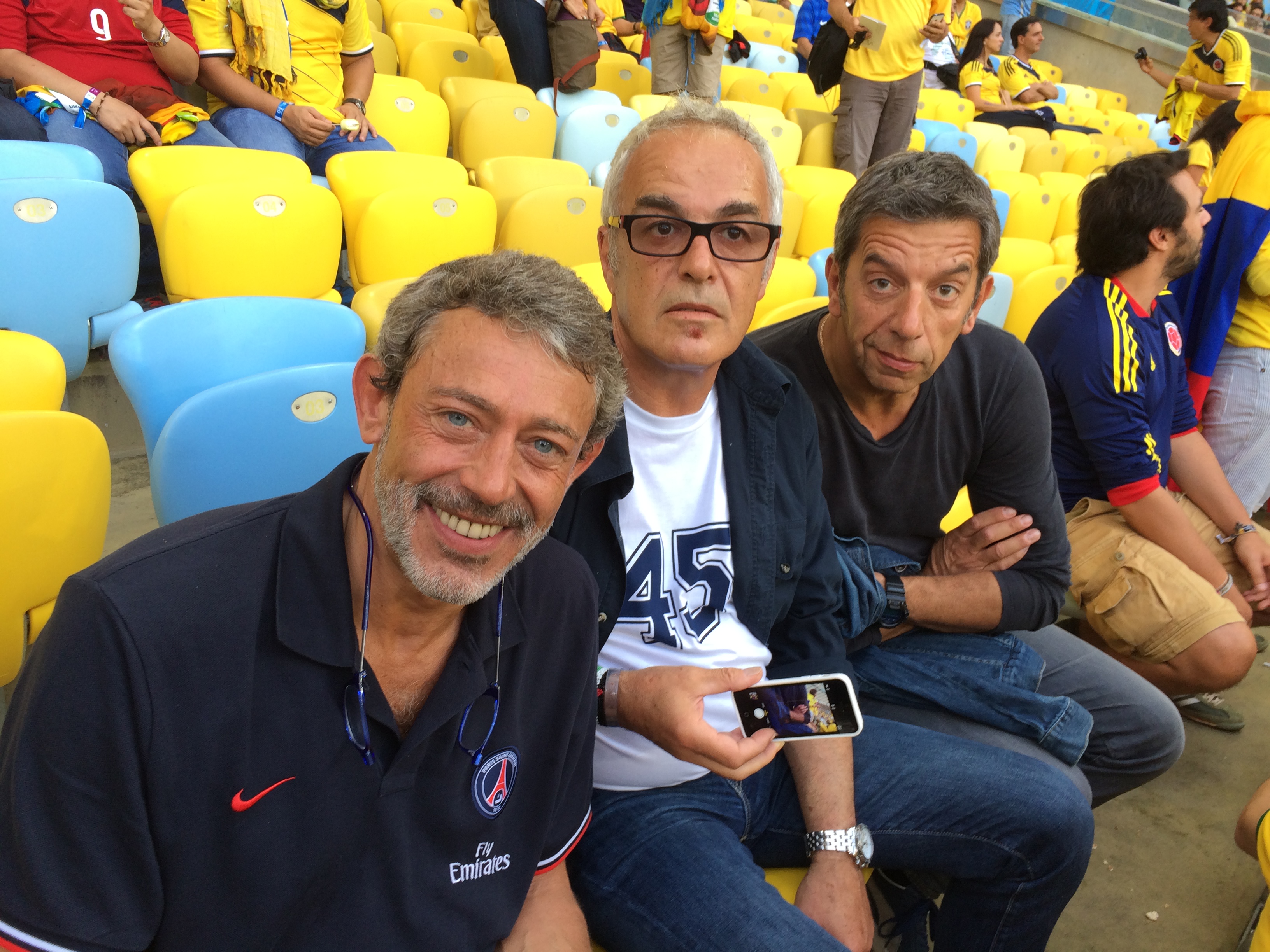 Colombia won 2-0 this match. It will be battling for the quarters of finale, for the first time of its history against Brazil.
After this first match, full of surprises, Marc Valverde, administrative and law director of Atlantis Television, Christian Gerin along with Michel Cymes have only one thing in mind: to support the French team at the next match.
SECOND STEP: FRANCE/ NIGERIA AT THE BRASILIA STADIUM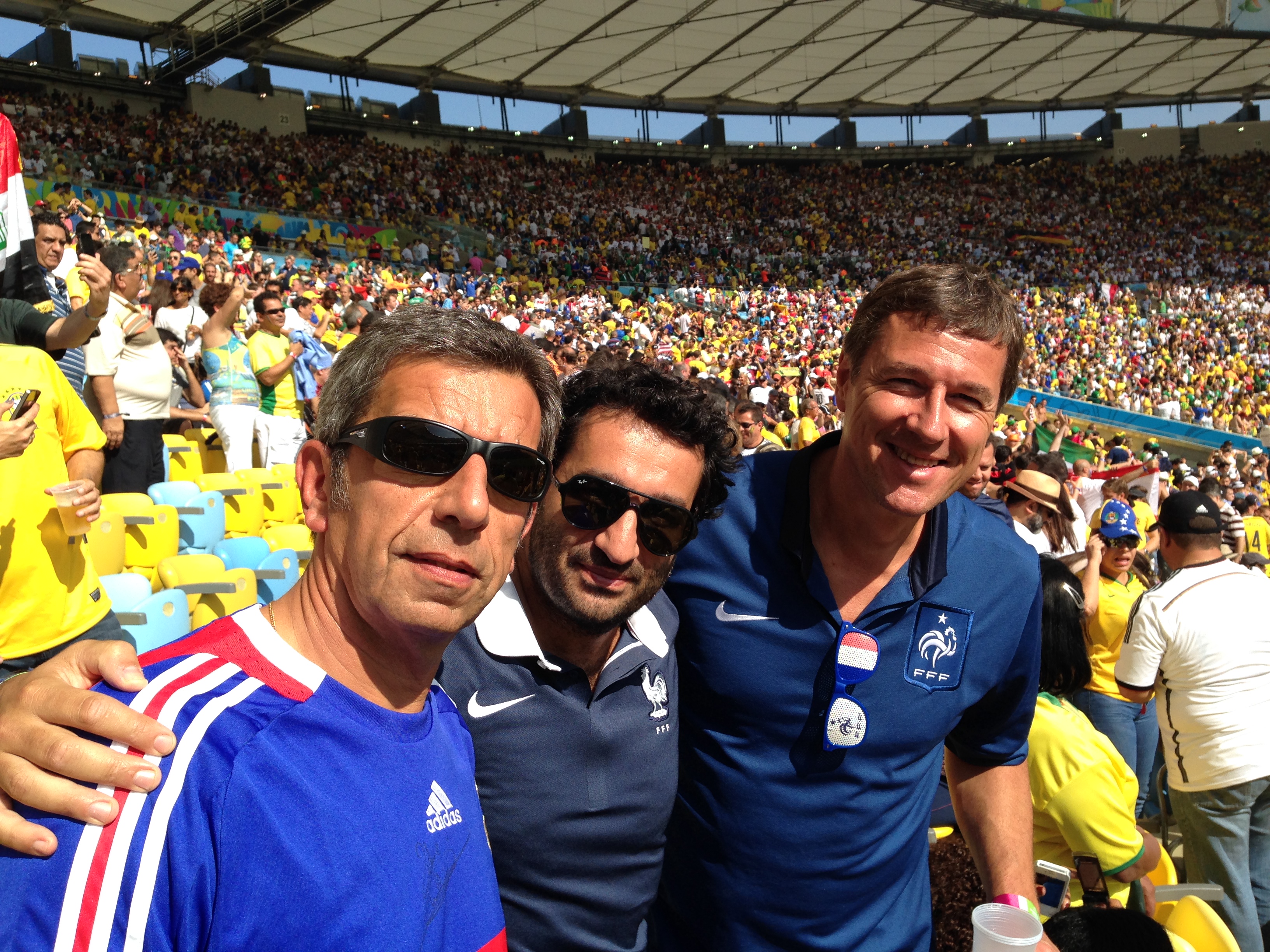 On June 30, 2014, for the eighth of finale, France is opposed to Nigeria in the Brasilia Stadium. The blue team and their supporters shook thanks to a goal by Paul Pogba and another one from Yobo against his own camp at the end of a really tense match. Frédéric Houzelle, president of Atlantis Television, Jacques Aragones and Michel Cymes got their jerseys out for the occasion.
THIRD STEP: FRANCE/GERMANY FOR THE QUARTERS AT THE MARACAN STADIUM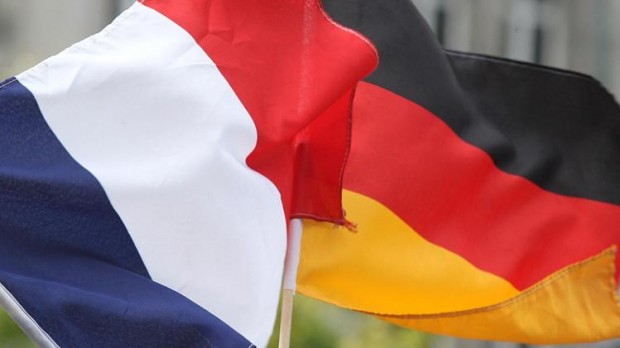 On July 4th 2014, fort the quarters of this World Cup, France was against Germany in the beautiful Maracana Stadium. Over 74 738 supporters were together to watch this match.
SURPRISE! IT'S A SMALL WORLD!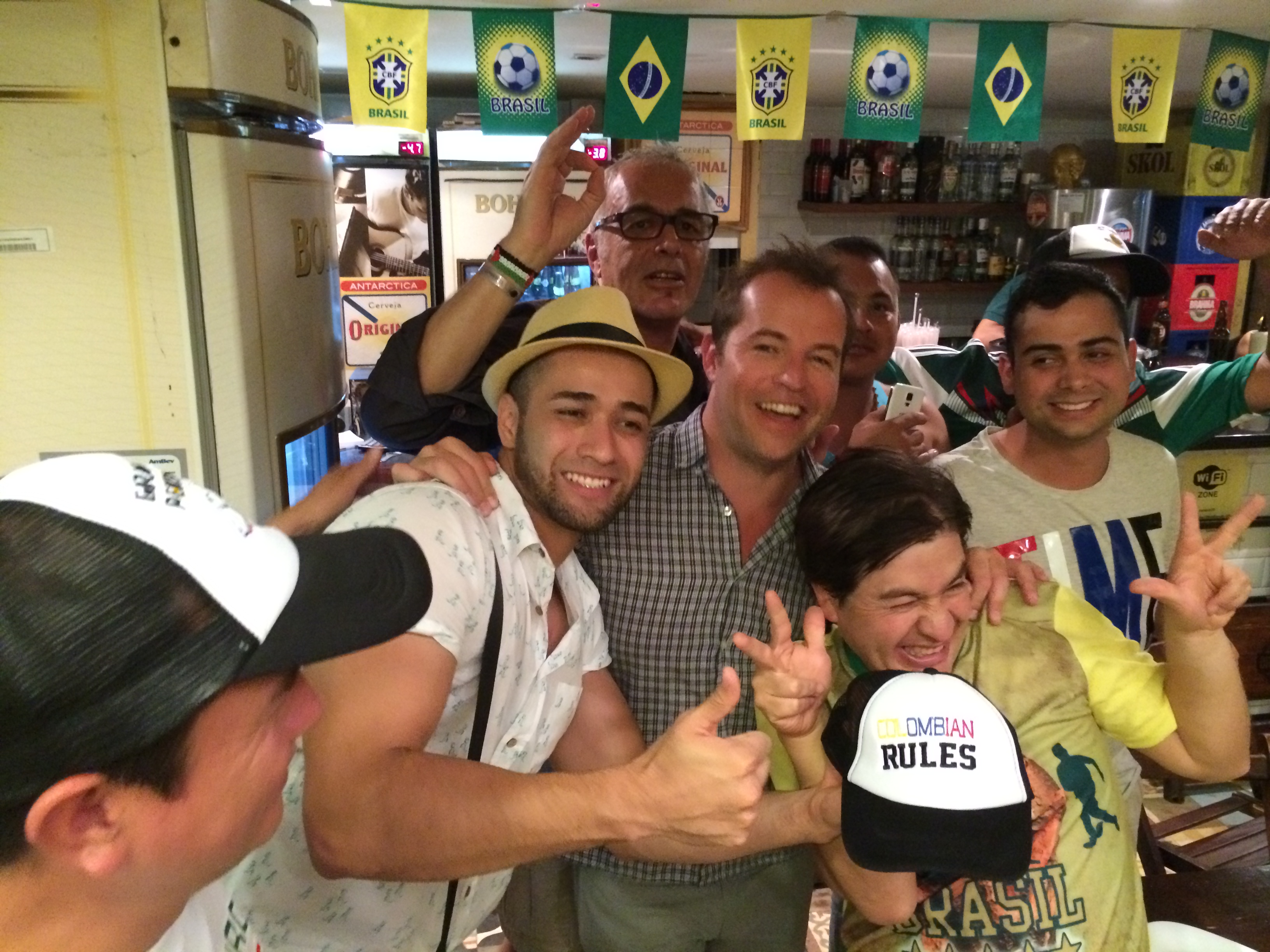 The cup is lost for France, but the competition continues in Rio where the Brazilian team hopes for its 6th star.
But before the dream becomes a nightmare, it's in a city that celebrates that we met the TF1 team with whom we collaborate on every World Cup since 2007.
Everybody knows what happened next, without their star Neymar, hurt, and their captain Thiago Silva, Brazilians fall in semi-finale against Germany and undergoes a real disaster with 1 goal and 7 for Germany! They suffer 4 goals in the first seven minutes if the first half time.
The match against Holland doesn't give so much success to Brazilians who lost 0-3. It's the first time in the Brazilian football history that the Brazilian team takes 10 goals in 2 matches during a World Cup.
MEANWHILE IN ATLANTIS STUDIOS…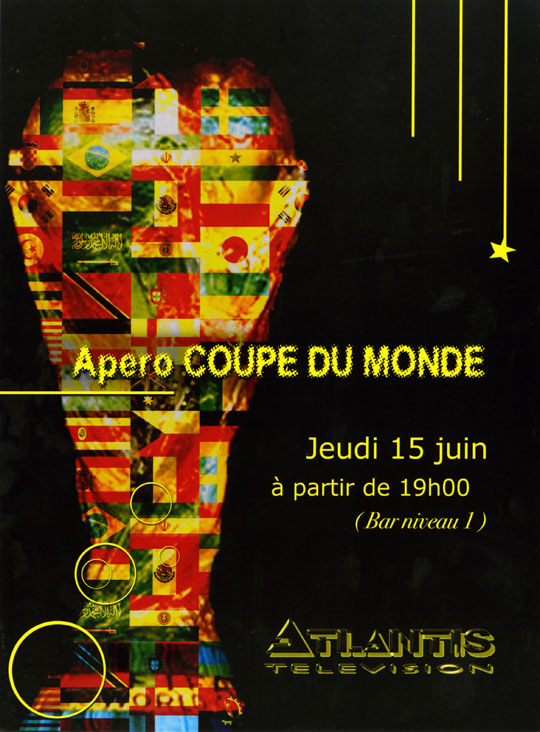 During the 2014 World Cup, Atlantis organized a special cocktail. 50 days before the beginning of the World Cup in Brazil. For the occasion, the international football competition, and this special edition in Brazil, Atlantis is decorated with Brazilian colors, and the whole team plays the game to transport you to Ipanema's beaches.
A night under the Brazilian theme, punctuated by a typical buffet along with a bossa band who gives the tone, all night long. A much anticipated World Cup, Atlantis helps you waiting with a pretty tasting of fresh caïpirinhas and a décor that will make you a Brazilian for a night! A guaranteed atmosphere with a band playing some Brazilian sound and a crazy photo call!