Every year, Atlantis organizes the music festival in June, with, for 2014, an exceptional program: Fréro Delavega, Emmanuel Djob and Ariel Wizman for the DJ set!
The summer Party in Atlantis is punctuated with the sound of an amazing Battucada who invited guests on board of the Atlantis Bus to accompany the party!
This garden party was placed under the sign of the sun at the restaurant l'Ile in Issy-les-Moulineaux, between the UPPM photo call and the ever-full dance floor; the night was a great success for good mood and celebration!
For the occasion, the band Fréro Delavega gave their first live. Even before the launch of their first album, Atlantis Television got the exclusivity of a few songs that cause their success today.
Emmanuel Djob began the night with some blues with his deep voice, and Ariel Wizman boosted guests with a great playlist.
VIDEO
FRERO DELAVAGA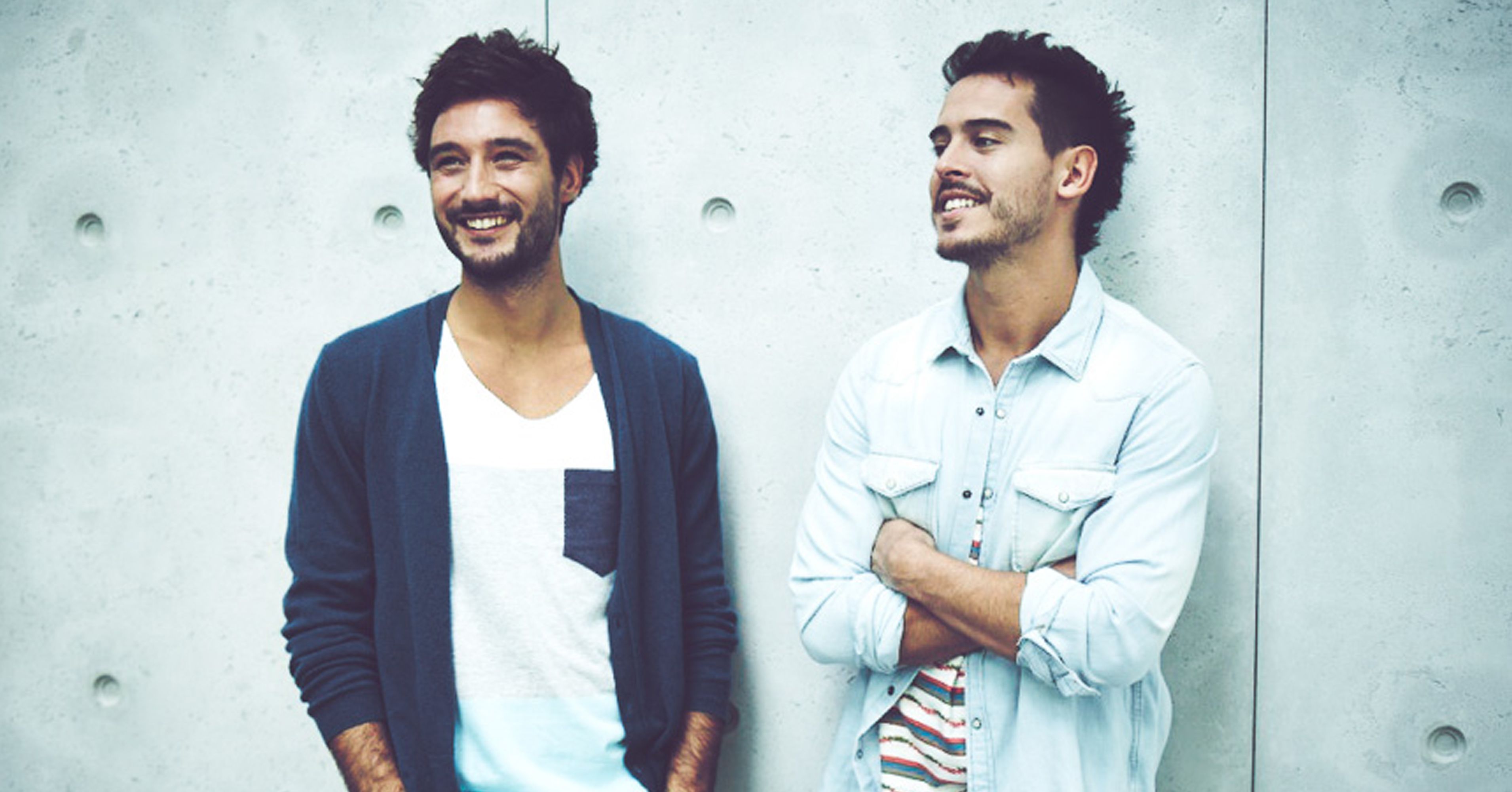 Fréro Delavega is a band composed by two musician/singers, Jérémy Frérot and Florian Garcia aka Florian Delavega. They got known through season 3 of The Voice and on Internet. They launch their first eponym album, Fréro Delavega in 2014.
Neighbors in Gujan-Mestras around Arcachon, they become friend during a summer when they're both lifeguards.
They studied STAPS in Bordeaux hoping to become PE teachers. They start playing together a few years later, and post their videos on Internet.
Thanks to their online videos, they make a name for themselves on social networks, and then get contacted by 2 managers: Céline Aron and Serge Sabahi. They sign their first album with Capitol Music France, a label owned by Universal.
Jérémy Fréro is born on March 17, 1990, in Bruge in Gironde. He starts guitar at 17.
Flo Delavega, aka Florian Garcia, is born on June 12, 1982. He starts guitar at 20, after playin football for a long time.
It's important to note that their set for the music festival in Atlantis in 2014 was their first concert!
Ariel Wizman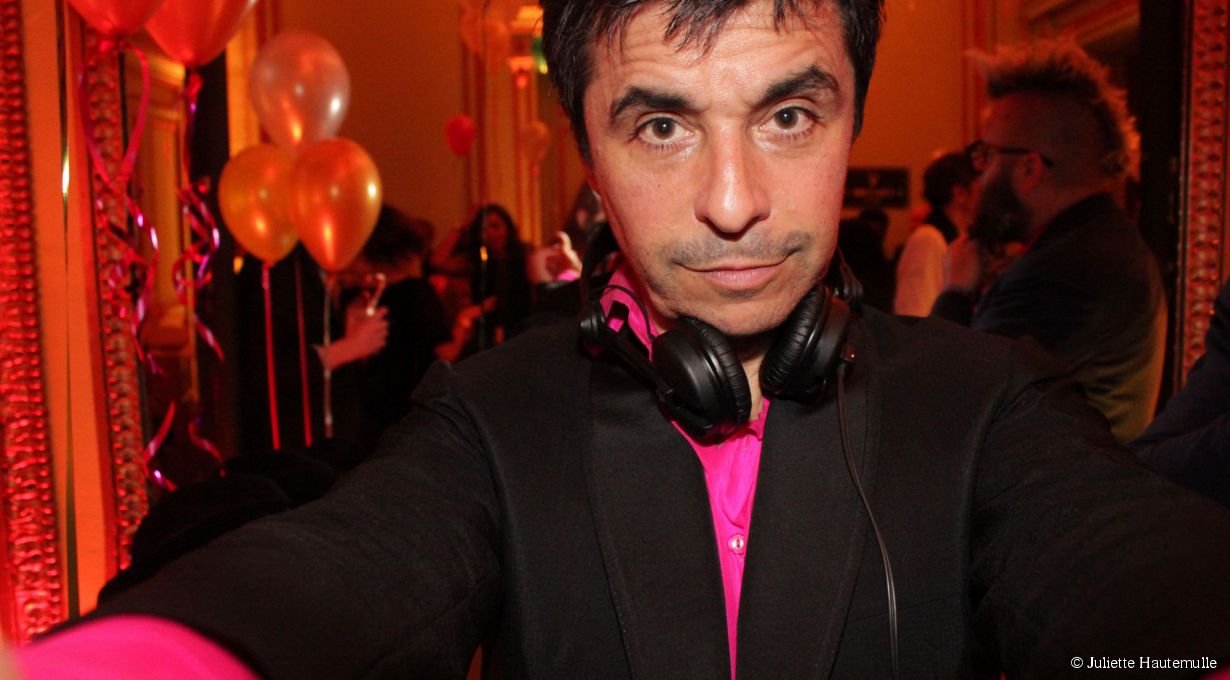 Ariel Wizman leaves Casablanca at 8 and comes to Paris. During a Gipsy party, he befriends Edouard Baer. In the 90's, they both work on many project, one of each is hosting the mythical show on radio Nova: "La Grosse Boule", and TV shows such as Nonante on Canal Jimmy. Then, Ariel continues his television career participating to various programs.
Journalist and/or columnist since 1984 for many magazines such as Actuel, Le Nouvel Economiste, Vogue Homme, 20 ans, Elle, Max or even, recently, Grazia and l'Express, Ariel also created and directed, in 1995, Univers>Interactif, the first magazine on cyber culture in France, and then was associated to the chief editor of Globe in 1998.
In 1999, he creates his first production company, La Grosse Boule Productions, essentially specializes in documentary creation for television, for which he is often the reporter. He also produces som radio shows for France Culture along with some television ones like Tentation07 for Canal +.
He is also the author of a few books, and played in a few movies and ads.
He is currently in "La Nouvelle Edition" on Canal +. He has, amongst other things, a column called "Les Figures de la Contestation", taking form of short reports and for which he shot the first episodes in Tunisia.
Ariel Wizman has also, and for a long time, a DJ activity that he realizes around France but also abroad.
He is one of the 2 members of Grand Popo Football Club (with Nicolas Errèra), a duo of electronic music who had 2 albums, and composed the original them for a theater play "Good Canary", directed by John Malkovich, in which Ariel got on stage for the first time alongside Cristiana Reali and Vincent Elbaz, at the Comédia Theater.
Arien is also a sound designer for, amongst other, the fashions shows of several designers suche as Alber Elbaz for Lanvin.
Emmanuel Djob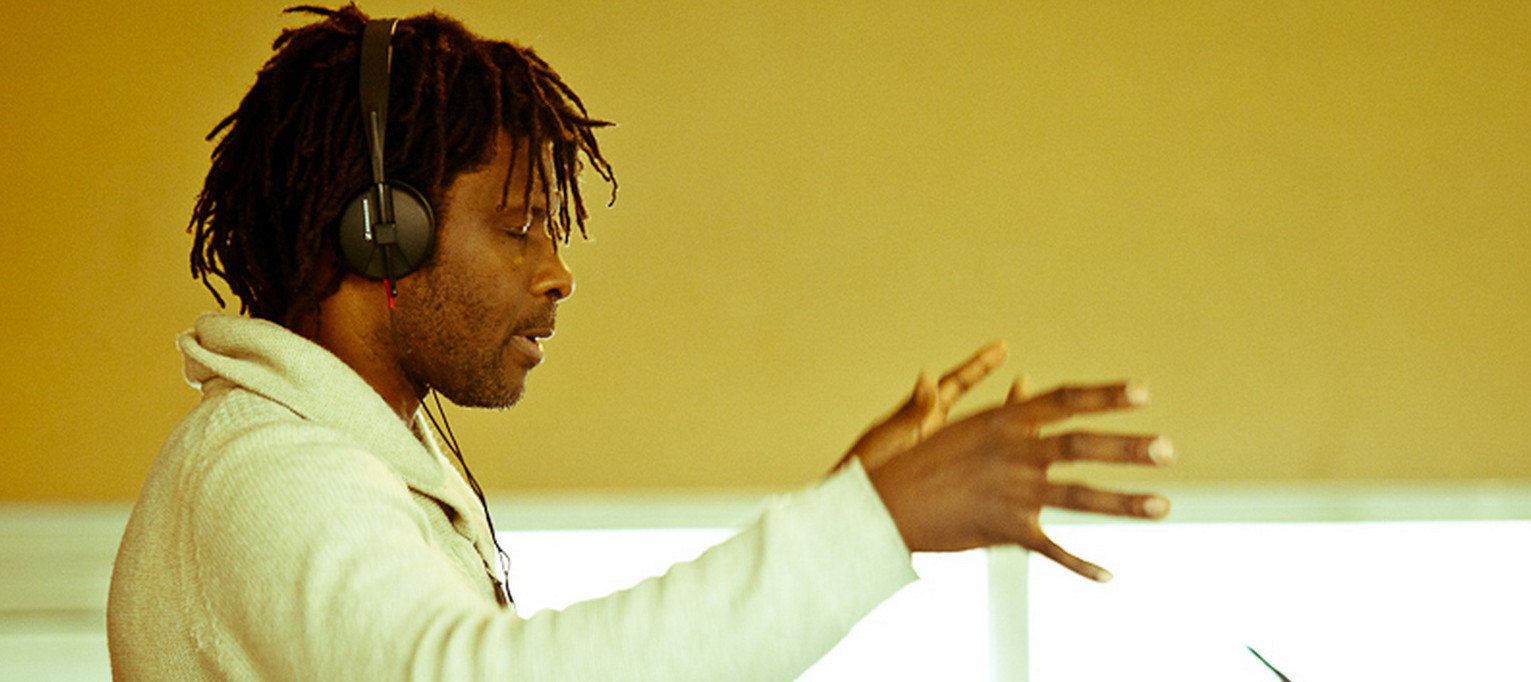 Emmanuel PI DJOB is an authentic prince NdogSul-Bassa, from Cameroun.
His voice is forged by the African American Gospel's fire, a style that allowed him to get the recognition and respect of his peers.
He was born in the 60's, in Diband, a tiny village in the equatorial forest in Cameroun. Emmanuel starts to take an interest in music at 5: the ones that will mark him the most are the Afro-American, south African and high-life Ghanaian, all full of subtle harmonies, stories and most of all of fighting spirit.
Two years later, he discovers the guitar, and learns to play it by himself, like the piano later. Singing will definitely get into his life at 12, when his parents put him in the church choir, a great school for music and life. A sort of Conservatory "on the job", where he will learn to sing, to move, to interpret, harmony, composition, choir directing, and manage individualities.
His adolescence will be the time for little bands with friends, essentially all-boys vocal quartets. It's with his college years, the encounter with Fela Juti and Bob Marley's music, and a more precise form of political conscience, that the desire to a pan African music will rise. He integrates it with his experience and the African American gospel sound. Meeting other African students who came to pursue their studies in Yaoundé will give birth to a band: Bayembi's International.
The voluntary exile to go study in France, reinforce the idea of an artistic expression, conscious and engaged. His experimentation undergoes, once again, with a vocal group that he creates with some Cameroonian and French singers in 1986, called Black & White Quartet, that will become later Black & White Gospel Singers, and, at the beginning of the 21st century, the pioneers: Black & White Xperience.
During a trip to Brussels, Emmanuel meets a trio of experimented musicians, former members of Wallace Collection, who proposed a concept album about death penalty, a project mixing blues, soul, rhythm n' blues, to some musical forms between movie themes and pop-rock sounds. The "Seven Minutes" project begins, between Montpellier and Brussels, and is achieve in December 2008 with the release of a self produced album. In between, some artists or projects call him to collaborate on some albums some of which were of international span: "Gospel Pour Cent Voix", "Rinôcérôse", John Adams…
For some tome now, Emmanuel began to record a few albums, realized between France, England, Spain and Belgium. But, despite his impassioned implication in beautiful projects such as The Black & White Xperience, By The Gospel River (an all-boy Gospel quartet "old school"), and "Gospelize It! Mass Choir", Emmanuel aspires more and more to get back to his childhood drug: loneliness, but well accompanied this time. A baritone's voice burned by life, some deep and engaged texts, some raw and subtle guitar playing, and a real charisma: that's what could define the man on stage. The rest is left for you to discover.