Yvan Bourgnon will exceptionally stop at Atlantis Hall to tell, with pictures, the great adventure of the Atlantis Television Challenge!
Photos showing his course will be exposed. You will be able to live through those pictures his exploits, his difficulties, his troubles and his joys. Relive his journey with him. For the occasion, his boat will be exposed in our studios, to our greatest pride.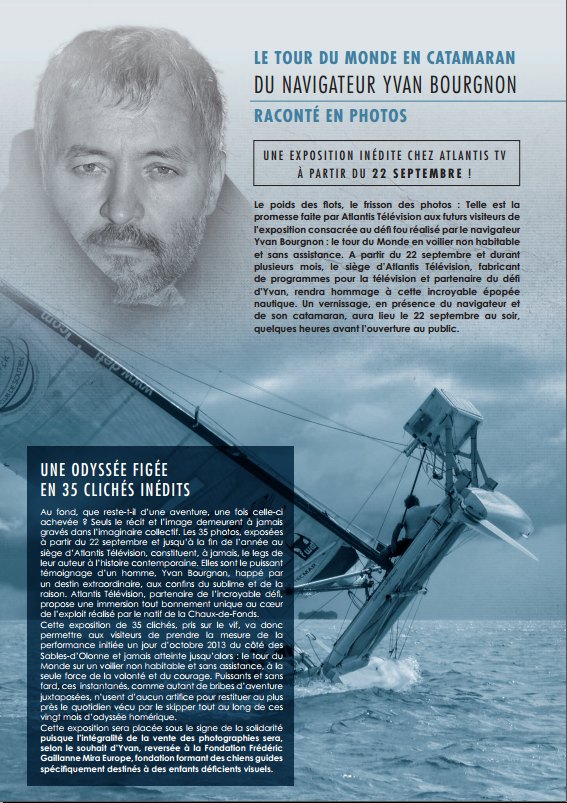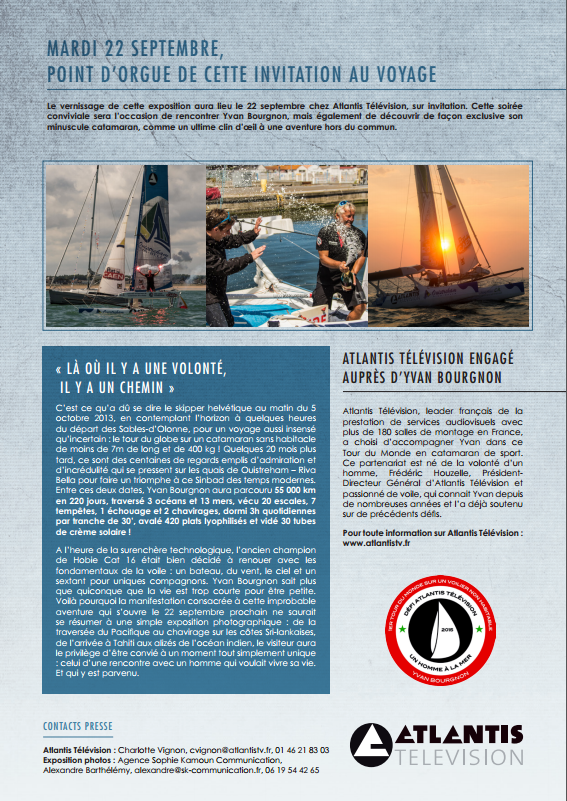 A FEW PICTURES FOR ANXIOUS ONES
His ocean blue eyes are fixing the nightscape in front of him.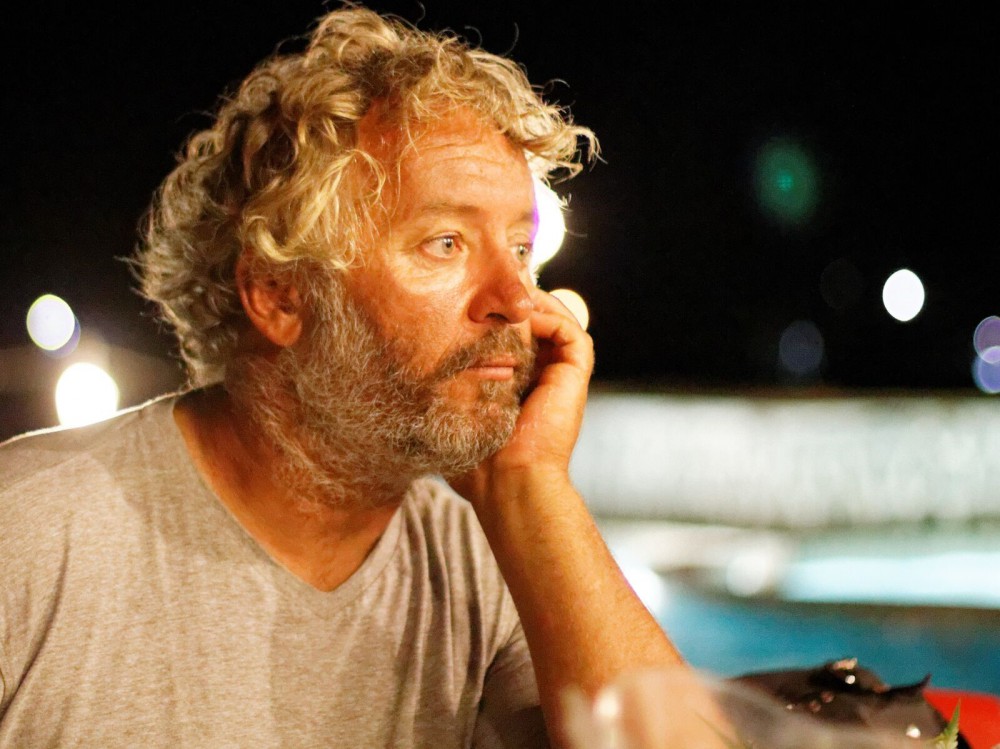 Doing a world journey, you can have a few surprises!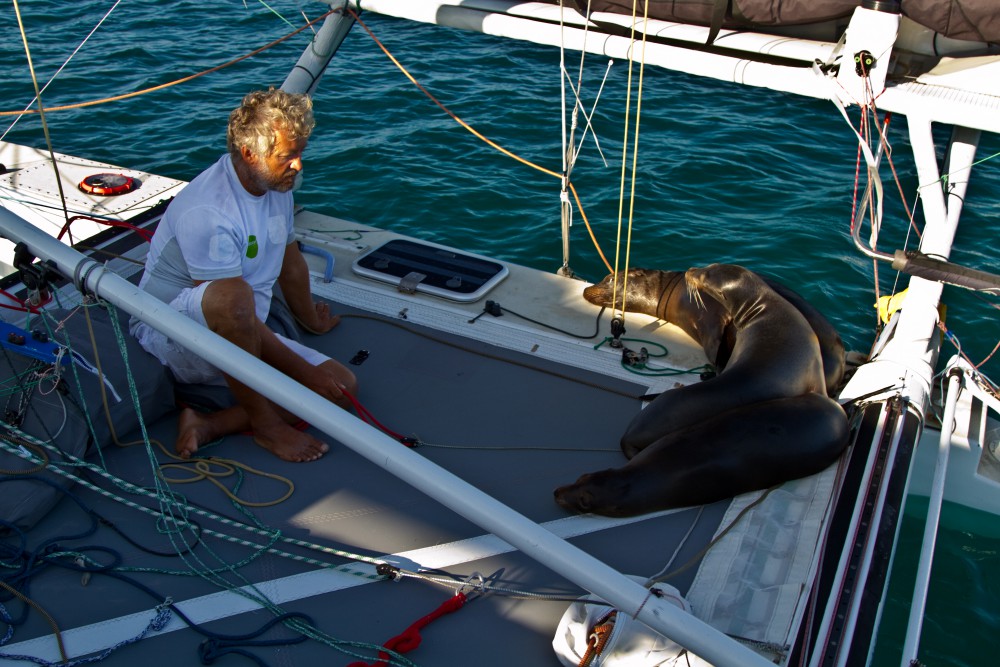 It's in Nuku Hiva, an island situated in French Polynesia that Yvan meets this Aka leader. A face-to-face between two men with undeniable charisma.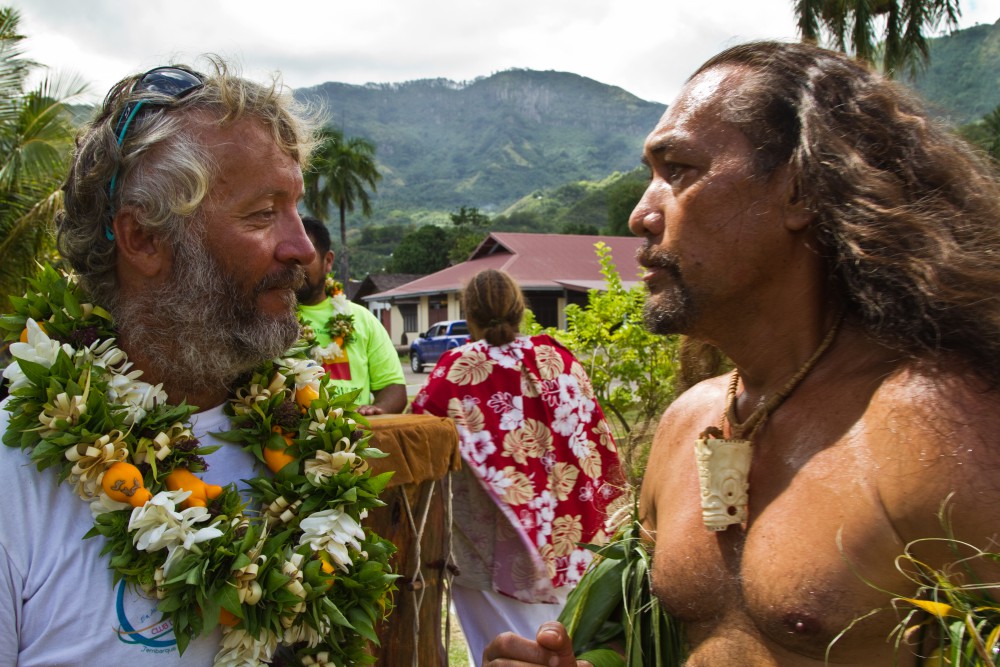 When Yvan Bourgnon got back in Ouistreham on June 23, 2015, the meeting between his parents and him were full of emotions. We can see the pride in Charles Bourgnon, the father, when Yvan ended his world tour!

La vidéo
THEY TALK ABOUT IT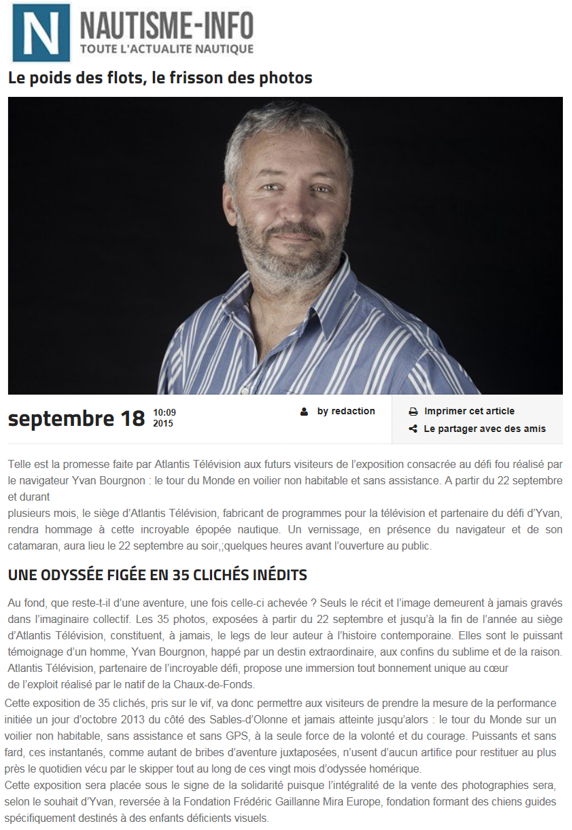 TRADUCTION :
The water's weight, the pictures' excitement.
September 18th
This is the promise taken by Atlantis Television to the future visitors of the exposition dedicated to the crazy challenge done by the navigator Yvan Bourgnon: a trip around the World in a non-living sailboat and without assistance. From September 22nd and during several months, Atlantis Television, the program fabricant for TV and a partner to Yvan's challenge will honor this amazing nautical tale. An opening, with the navigator and his boat, will take place on September 22nd at night, a few hours before opening to the public.
AN ODYSSEY CAPTURED IN 35 UNSEEN PICTURES
At the end, what's left of an adventure when it's finished? Only the tale and pictures will always exist, engraved in the collective imagination. The 35 pictures, exhibited from September 22 until the end of the year in Atlantis Television, constitute, forever, the author's legacy to contemporary history. They are the powerful testimony of a man, Yvan Bourgnon, taken by an extraordinary destiny, to the end of the wonderful and reason. Atlantis Television, associated to this amazing challenge, offers a unique immersion in the heart of this exploit realized by the Chaux-le-Fonds native.
This exhibition of 35 pictures, taken on sight, will allow visitors to measure the performance initiated on an October day of 2013 around Les Sables d'Olonne and never-before done: an around the World trip on an unlivable sailboat, without assistance or GPS, with only will and courage. Powerful and without any retouch, these shots, like as many parts of the adventure, don't use any ruse to show the daily routine lived by the skipper during those 20 months of Homeric odyssey.
This exhibition will be under the sign of solidarity and the entire funds from selling pictures will be given to the Fondation Frederic Gaillanne Mira Europe, respecting Yvan's wishes; a foundation forming guiding digs, especially for children with eye deficiency.