CONCEPT
Every week, pastry amateurs endeavour to produce traditional cake recipes. Every recipe is explained by the historian Segolène Lefevre, Killien Stengel, Philippe Conticini and Frank Lacroix, Chief Editor of the Pastry Journal.
Every programme contains a number of tests to be performed by candidates under timed conditions:
-The signature test: consists of producing a homemade recipe, but on a given theme.
-The technical test: each candidate has to produce a French Pastry classic, following a step by step the recipe supplied by Mercotte. BUT, some of the recipe details have been omitted to permit the jury to assess the skills and knowledge of the competitors. The jury give their assessment following a blind tasting.
-The creative test: the candidates imagine a recipe on a given theme. Creativity and Aesthetics will be judged. For this test, a celebrity will be invited, different for each programme, he will join the jury. At the end of the test, the jury will name the best baker of the week.
-The "carte blanche" (also known as the catching up session): This test reviews the classics of French pastry where they have to use a number of ingredients placed before them. At the end of this test, the jury will assess which candidates stay on the competition.
PROGRAMME
Airing Time : Season 1 from November 26th to December 17th 2012
Season 2 from October 28 to December 16, 2013
Season 3 from October 8 to November 26, 2014
Season 4 from October 14, 2015.
Broadcasting Channel : M6
Presenter : Faustine Bollaert, Cyril Lignac and Jacqueline Mercolli dite « Mercotte »
Producer : Kitchen Factory Productions, BBC
Format : 90 minutes
HOSTS
FAUSTINE BOLLEART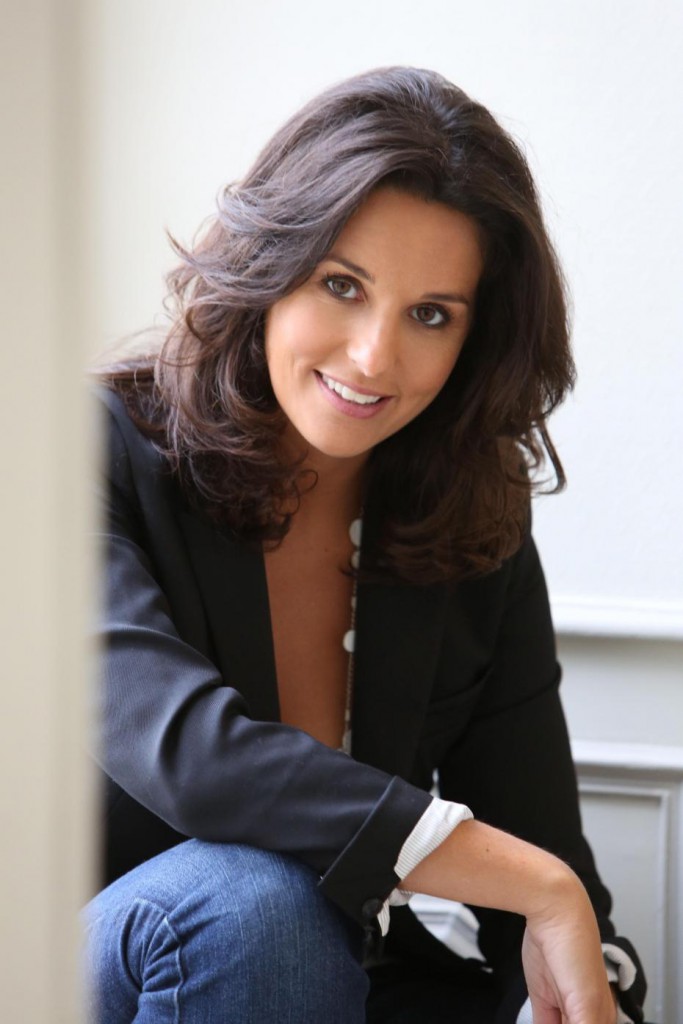 Faustine Bolleart started her professional career at "Télé 7 jours". She was the mystery candidate in "Loft Story 2", where she was finally unmasked.
Summer 2002, she was a columnist for "Côté Vacances", her first appearance on French television. Summer 2003, she co-hosted "Décrochez vos vacances" with Stéphane Basset.
She joined Jean Marc Morandini on Europe 1 in 2004. She is also a journalist for a celebrity column in "Closer" Magazine.
Fall 2006, she co-hosted "Vivement dimanche prochain…" with Michel Drucker.
In 2010, she decided to leave France Television to host a new reality show on W9: "Dilemne".
She also hosted "Accès privé" on M6.
September 2011, she came back to Europe 1 as a columnist for "Faites entrer l'invité", hosted by Michel Drucker.
From 2012 to 2014, she replaced Estelle Denis to host "100% Mag".
November and December 2012, she hosted "the best pastry cook", still on M6.
In 2014, she co-hosted with Guillaume Pley, "Rising Star" on M6.
Cyril Lignac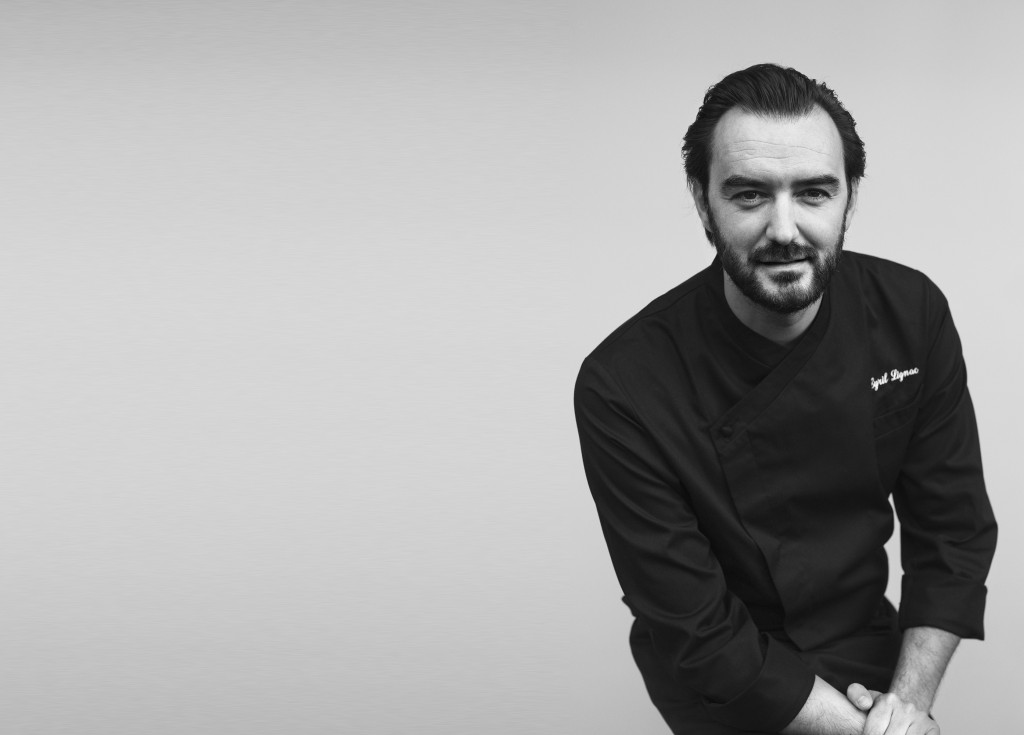 Cyril Lignac graduated as an ice cream maker, pastry cook, chocolate maker and chef. He also stayed for over two years at the Belcastel.
NEW LIFE
He went to Paris, after graduating with a CAP. He joined Alain Passard's kitchen, three-star chef of the Arpège. He learnt to love seasonal ingredients and precision in his gestures. He then joined the Pourcel Brothers at the Maison Blanche, and then Pierre Hermé at the Grande Cascade.
GREAT CUISINE AND LITTLE SCREEN
Chef of the restaurant La Suie, he appeared on the small screen in 2005, despite a natural shyness. He opened then, his own gastronomic restaurant, named the Quinzième, where he obtained his first star in 2012.
THE TASTE OF ENTERPRISE
Cyril Lignac didn't stop there. He took back in 2008 the Chardenoux, in the 11th district of Paris, but also a workshop for creation named "Cuisine Attitude", and two pastry shops.
His shows :
2005 : Oui chef !
2006 : Chef, la recette !
2007 : Vive la cantine !
2009 : Chef Contre Attaque
2010 : MIAM : Mon invitation à manger
2010 : Les ch'tis en Poitou-Charentes
2010 à 2014 :Top Chef
2011 à ce jour: 100% Terroirs diffusé chaque vendredi dans 100 % Mag
2012 à ce jour: Le Chef en France, avec des émissions dédiées aux régions
2012 à ce jour: Le Meilleur pâtissier
2014 : Gaspillage alimentaire, les chefs contre-attaquent
Mercotte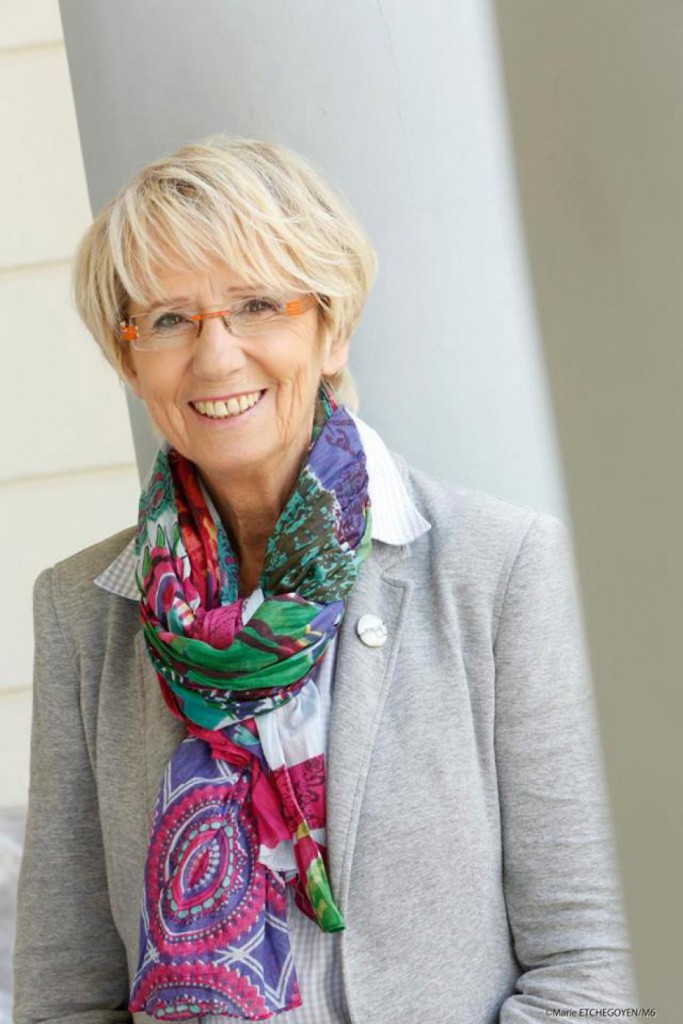 Jacqueline Mercorelli studied at Sciences Po in Grenoble where she obtained a degree in English. She started to cook, after her children left home.
In 2005, she created her cooking website named "Mercotte's cuisine" where she shared her recipes which she wanted everyone to have access to. She published a book of 30 creative desserts in 2007. The same year, she was listed in the cooking category of the Internet Expression Festival where she won the first prize.
She published her second book in 2008, name "Solution Macarons" in which she wanted to make the making of macaroons easy for everyone.
Through her website, anyone can ask her a question.
Since 2009, she has a column on France Bleu Pays de Savoir, as a culinary journalist in the show "Assiette Savoyarde".
She published her third book "Solution Organisation" in 2010, in which she helps readers organise the realisation of a menu for their guests.
In 2012, she published her 4th book "Solution desserts one step at the time" focusing on dessert recipes.
INTERVIEWS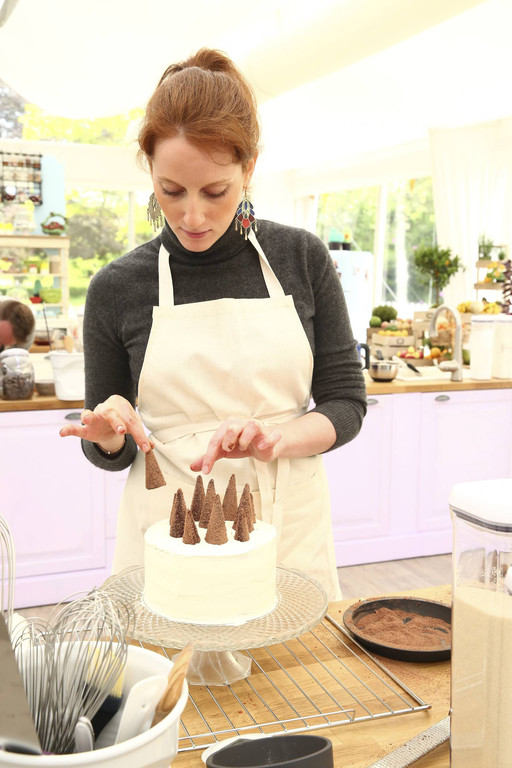 Anne Sophie won the third edition of "Le Meilleur Pâtissier" (the Great Pastry Cook)
Téléstar: Did you think you would win this third competition?
Not at all, when I started, I was pregnant, so I thought I just had to try and stay the longest time possible. And if I couldn't anymore, I would stop. But finally, I went quite far. It has still not registered actually; I wasn't in the least expecting it.
Which one of the jurors' comments touched you the most?
I was lucky because I had a lot of compliments. One of which was Cyril's one, who told me "you impressed me, again and again, both on taste and the visual aspect". And during the last test, Philippe Conticini told me he liked my cakes, so… when the pastry God tells you that, you blush!
Who was your biggest competitor?
I didn't feel during the shooting that there was a competitive spirit, like there can be on other cooking shows. Each candidate was competing with himself. Our goal was to make the best cake in the limited time. It was the world of fairy tales. I would have never done the show if there hadn't been such a friendly atmosphere which meant we remained friends afterwards.
What was the most important moment of the competition?
I was quite emotional when I announced the sex of my little girl. She accompanied me during the whole show, it was really touching. She was born at the beginning of September. She is healthy; the pastry cure in the seventh month was really good for her!
Was being pregnant a problem during the competition?
I had gone past the nauseous stage. If there was a good moment during the pregnancy to do it, it was this one, because I wasn't yet so tired. But it's true that the days were long. There were one or two moments when I wasn't sure I was doing the right thing. We finished really late, and were standing all the time… But in the end, everything went well and everyone was really nice to me. I was looked after.
How did your husband take it?
It was long for him! (shooting lasts six weeks) When I called, I was tired so he worried a little. Since the creation of my blog, 6 years ago, he has always supported me, he was really proud.
Did Faustine Bollaert give you any advice?
She was my number one ally. She told everyone: "you don't upset a pregnant woman!" I think I would have never participated if I hadn't seen her host the show while pregnant last year. It's not because you are pregnant that you can't do anything. It's a good lesson for all bosses.
Was the shooting a problem with your work?
I was looking for a job since we moved to London. And when I got pregnant, I stopped looking. So it was the perfect time to participate in the best pastry cook. But it's true that you have to be free during the shooting. Other candidates had to take unpaid vacation time. Since it's an amateurs' competition, we are not paid to do it.
Are you going to become a professional pastry cook, like Mounir the winner of the second competition?
I realised during the shooting that what I like most is creating recipes. I would really like to write books, do some cooking shows, some cooking columns in magazines… I would like to pass a CAP qualification in order to improve further. But not necessarily to become a professional. I like to write recipes that anyone can do easily. Like Mercotte or Julie Andrieu.
Source : téléstar