CONCEPT
Guy Lagache hosts "En quête d'actualité". In this show, Guy talks about different topics that upset French people. Gathering major reports and in depth investigations, the show gives viewers answers to important society issues.
PROGRAMME
Airing Time : Wednesdays at 8:50pm
Broadcasting Channel : D8
Presenter : Guy Lagache
Producer : Palace, Let's Pix
Format : 90 minutes
VIDEO
HOST
Guy Lagache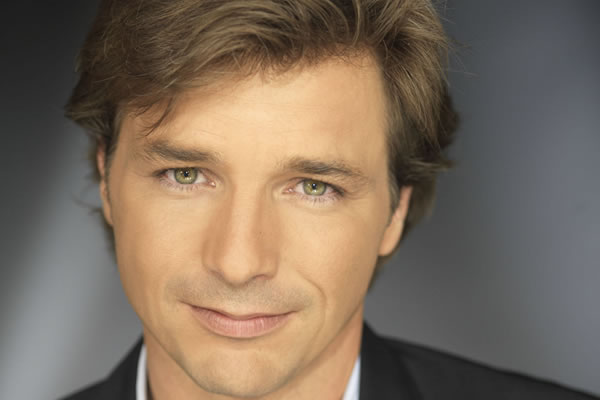 Guy Lagache started as a reporter for the Capa agency, in shows like "24 hours" and "Carnets de route". Then, he joined France 3, with Christine Ockrent, where he became a reporter for "France Europe Express".
From 1995 to 1999, he was a reporter for M6 in "Capital". He created the show "Secret d'actualité", with Jean Marie Goix and it was hosted by Laurent Delahousse,
He became a host in 2003, for the economic show "Capital" on M6. Since March 2010, the show is declined as "Capital Terre" mixing economics and environment. He interviewed, after the Elysée's choice, Nicolas Sarkozy in February 2009, with Laurence Ferrari, David Pujadas and Alain Duhamel.
Guy Lagache left M6, after 16 years. He then joined Direct 8, as the programme and news director. He then hosted "En quête d'actualité" and "En quête de solutions", when Direct 8 was bought by Canal+ and renamed as D8.
In the Autumn of 2013, "En quête d'actualité" continued, the only one to be broadcast. September 2014, the CSA (Superior Council for the Audiovisual) alerts D8, which wanted to broadcast an investigation about the Front National, majorly shot with a hidden camera.
Guy Lagache hosted, for the 70th anniversary of the D Day in Normandy, "Histoire Interdite", a new show that achived record ratings for D8.
interview
Source : le JDD
What motivated you to be on air?
I wanted to return with a programme which would talk about the world, daily problems, but mostly to analyse solutions as we are doing with "En quête de Solutions". It's an old dream. I'm sure that with the development of globalization, we have a lot in common with every country. If I have problems in Paris, solutions may exist elsewhere. This show tends to bring the world closer to us.
"En quête de solution" goes all over France and the world to try and solve daily problems. How did you come up with this new concept?
I travelled a lot during the past five years, for "Capital" (M6) amongst others. In "Capital Terre", we offered analysis and solutions but only on the environment angle. I found it interesting to do the same thing but with another angle.

"I don't care if others do the same"
Both shows that you host on D8 have a lot in common with programmes from your former channel M6, like "Zone Interdite" or "Enquête Exclusive"…

On one side, we offer investigations on French problems and on the other, with "En Quête de Solutions", we talk about solutions that exist. I don't care if others do the same. In any case, 500 journalists can treat the same event, and there will be 500 different stories. I want to take the viewer by the hand, help him evolve and make him feel more responsible. I don't ask myself whether or not it looks like what the others do.
How can you be different then and reach the viewer?
The force of the show, what gives it credibility, is the format. With themes such as the "cities' gangsters" or "road accidents", we won't be in the amazing but in the explanation. Of course, we will also tell human stories as a priority, there's nothing better, but we'll always have an explanation in mind.
Do you have other projects with the channel?
I can't talk about it for now. As of now, we are trying to develop more programmes like "Au Coeur de l'Enquête". We will be interested in the work of investigators, at every stage, from the filing of the complaint to the investigation itself.