CONCEPT
"On the edge of life" is a documentary presented by Harry Roselmack, in which he deals with the issue of euthanasia. The presenter even filmed an assisted suicide in Switzerland. This hard and striking documentary doesn't just mark Harry Roselmack.
This documentary required two years shooting where the viewers will meet Gérard who wishes to end his life but also Isabelle, who refuses assisted suicide, and Anne wishes for euthanasia. The latter injected herself with a dose of medication to end her life, and Harry Roselmack filmed her last moments.
PROGRAMME
Airing Time : January 6th 2015 at 11h35pm
Broadcasting Channel : TF1
Presenter : Harry Roselmack
Producer: TF1 Prod
Format : 90 minutes
Presenter
Harry Roselmack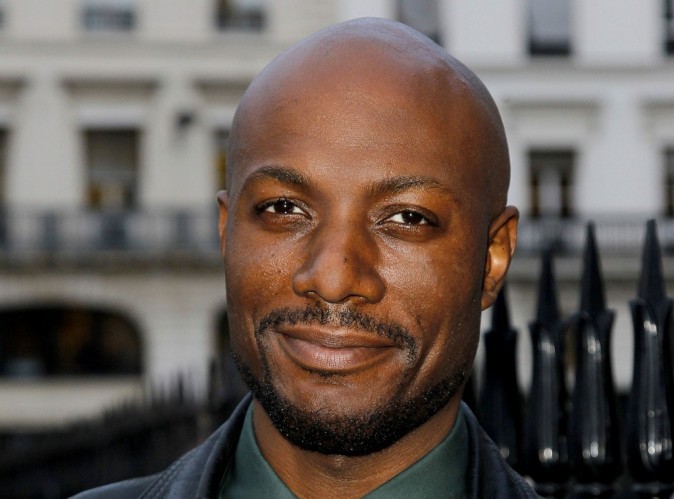 Harry Roselmack began in 1994 on the radio Media Tropical. In 2000 he joined Radio France, and more particularly on France Bleu, before working on France Info.
In parallel, he began on TV's weather forecast channel. He also participated in "France Europe Express", a programme one politics presented by Christine Ockrent.
Noticed in 2005 by Canal+, he joined ITélé where he presented the big edition from 18.00 to 18.30h and the midday news in "Nous ne sommes pas des anges".
Harry Roselmack was named as the official replacement for Patrick Poivre d'Arvor, and Laurence Ferrari, after being noticed by Etienne Mougeotte, TF1 vice president.
He presented the News on July 17th 2006, with 8 million viewers, i.e. 44.8% of the audience.
He co-hosted "Sept à Huit" with Anne-Sophie Lapix in 2006, then alone in 2009 on RTL where he presented "Le Journal inattendu". His documentary was broadcast on the second half of the evening on TF1 in November 2009: "Harry Roselmack en immersion".
In 2011 he declared his intention of presenting only "Sept à Huit" and "Harry Roselmack en immersion" thereby giving up his place as replacement of Laurence Ferrari. Later on, in June 2011, he left RTL radio.
INTERVIEW
Outside your programmes, you don't communicate much…
It is true that I don't express myself very often. Professional commentators annoy me a little. I have difficulty believing someone can comment on anything and everything. Today, there are shows which only work on that principle, criticising and commenting what the others are doing.
What do you think of the instantaneous commentaries of news (nonstop channels, social media)?
On nonstop news channels, I feel they are useful and work seriously in France. These channels have found a way of dealing with news without losing much credibility and reliability in the information they present. Even if there are a few examples of failures. I am more circumspect on information given by social media. I am not on Facebook but I have a Twitter account because one has to agree that Twitter is a potential source of information; it's not the AFP however.
Do you miss presenting the 8 o'clock evening news?
Not at all. Today, I couldn't even imagine going back to it. The reason I went into journalism is because people interest me, what they are, what they do and why… And I find that more in "Immersion" and in "Sept à Huit" than in the News.
Have you found the right balance on the personal and family level?
Until now, it's working well. I enjoy seeing my children, watching them grow up. I am less present than their mother, it's true, but I still accompany them on their daily paths in life. I have found a good balance which satisfies everyone. I haven't heard any complaints on the family front yet.
Do you discuss with your children the News or Sept à Huit topics?
I don't bring up News topics with them, but when they ask me questions, I reply of course. For the moment, what we teach them, is values and being interested in others. In Sept à Huit, they like "escape" topics which are directed to a family audience (shows backstage, Xmas toys) and we talk about them sometimes. My children don't talk to me as a journalist working on the programme, but as a dad who should enlighten them on such or such question.
Apart from Sept à Huit, what are your projects for 2015?
For TF1, we filmed a first programme of introspection on lying, with a topic on politics, a misdemeanour on lying in marriage, and on the perception of lying in India. I have several projects in my Production company, one of which is a feature film.
News
After the broadcast of "Harry Roselmack en immersion", he declared:
"It is one of the strongest experiences I have ever lived as a journalist and as a man, explains the journalist. One of the particularities of the immersion is not just to report on things, but to live them with our witnesses.