CONCEPT
France's best menu is a culinary competition never seen before presenting each week, 5 chefs from the same region in competition.
These top level talents all manage a restaurant and some have one or more stars. They compete to offer what they consider to be "the best menu of France". A menu they created themselves, and prepared during the previous weeks with their relatives especially for the competition.
From Monday to Thursday, our chefs have to amaze the jury, creating successively a first course, a meat based main course, a fish based one, and a dessert.
They will be assessed on their talent, creativity, technique and most of all the representation of their region and the products grown in it.
On Friday, the 2 most talented chefs of the week have to prepare the whole of their menu. Only one can get the Best Menu title in his region.
A prestigious jury composed of Laurent Mariotte and Yannick Delpech are there to help, judge and advise them all through the week. The winner will be nominated by the jury on Fridays, helped by a chef who comes from this week's region.
At the end of the 5 weeks of competition, the 5 best regional chefs will compete for the great national final contest. Thanks to advice from the judges, chefs will have the opportunity to improve their menu for this decisive phase.
During the national final, chefs will have the privilege to be evaluated every day by a third judge, a celebrated name of French gastronomy.
Supreme gift: the best of them will have the honour to serve his exceptional menu during the prestigious gala for the 150 years of the Red Cross.
PROGRAMME
Airing Time : 6 pm (access prime-time)
Broadcasting Channel : TF1
Presenters : Laurent Mariotte and Yannick Delpech
Producer : BBC and TF1 prod
Format: 38 minutes
Presenters
Laurent Mariotte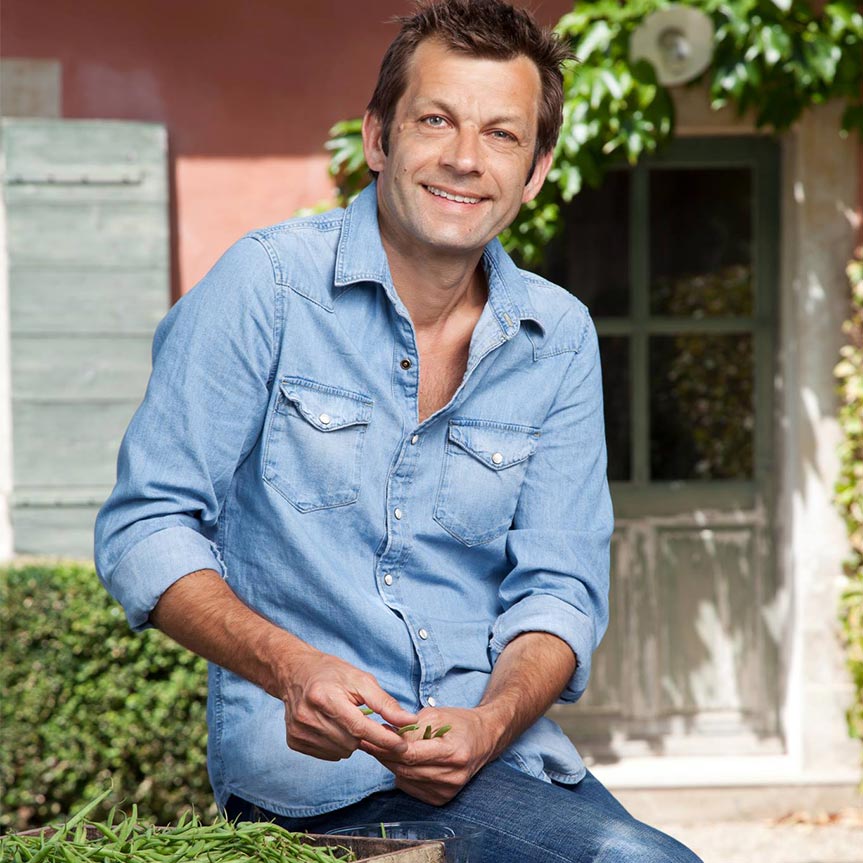 Laurent Mariotte is a French culinary journalist. From April to June 1991, he began on television, interpreting funny scenes in "La Piratévé", in a new version of "Youpi! L'Ecole est finie" on La Cinq. Then, the same year, Laurent Mariotte hosted his first show live on Canal J which is named "Cajou". He will host it daily for 7 years. In 1996, he became a columnist for Europe 2, addressing young parents. Between 1997 and 1998, he coproduced and then hosted a musical game Watafon, still on Canal J.
From 1998 to 1999, he joined TF1 to co-host "Intervilles". In 1999, he hosted "Attention, les enfants regardent", and in 2000, "Les Petits Princes". From 2000 to 2002 he hosted daily "M comme Mariotte" on MFM radio. From 2001 to 2003, he hosted "Les Coups d'Humour", and then "Ca Vaut le Détour" from 2002 to 2005 on TF1.
In 2004, he played in an episode of "Sauveur Giordano", on TF1.
He also became a columnist on Teva, in "Teva en Parle", with Anne de Petrini.
Passionate about cooking, he obtained a cooking diploma on July 2005 in order to host the culinary show "24 minutes chrono", on Cuisine.tv, where he cooks a dish in real time.
From November 2008 to June 2009, he returned to TV, hosting the cooking column in "10h le Mag"on TF1.
He presents a daily short program with "Petits Plats en Equilibre" on TF1, and also live, in December 2012, the daily show "Les petits plats dans les grands"
Since September 2007, he is a columnist on France Info where he hosts "A toutes Saveurs" every Friday and Saturday. Every summer, he also goes to discover some new chefs everywhere in France for France Info.
Yannick Delpech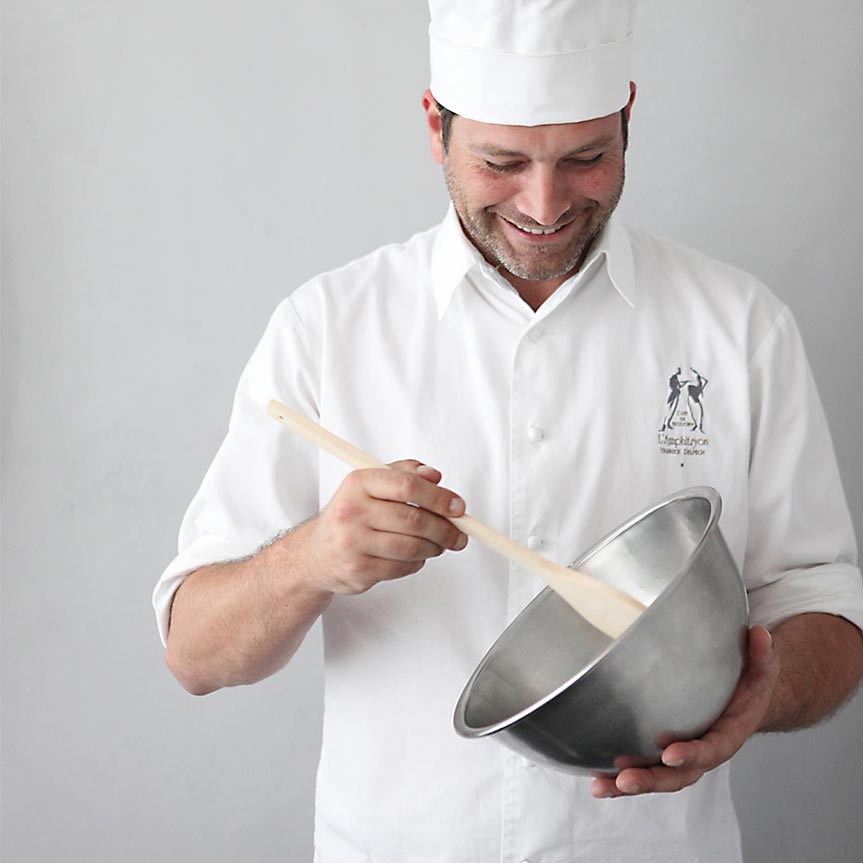 Yannick Delpech, born is 1976, is a French chef who has his own gastronomic 2 star restaurant "The Amphitryon", in Colomiers, near Toulouse.
Evaluated 17/20 in the Gault-Millau, he was the youngest chef in France to receive a star in 2000, when he was only 24.
Since 2015, he joined the "MasterChef" jury, on TF1.