ThE CONCEPT
Ninja Warrior is a light entertainment programme launched in 1997 in Japan, for the past 6 years it has also been shown in the United States.
"The heroes challenge" as is known the race with obstacles considered to be insurmountable… Sandrine Quetier, Denis Brogniart as well as Christophe Beaugrand will be the presenters of this new show!
A number of candidates compete in the obstacle race and the one who achieves the best time wins 100,000 Euros.
THE PROGRAMME
Airing time: From July 8th at 20.55h
Broadcasting Channel : TF1
Présenters: Sandrine Quétier, Denis Brogniart et Christophe Beaugrand
Producer : TF1 prod
Format : 70 minutes
Sandrine Quétier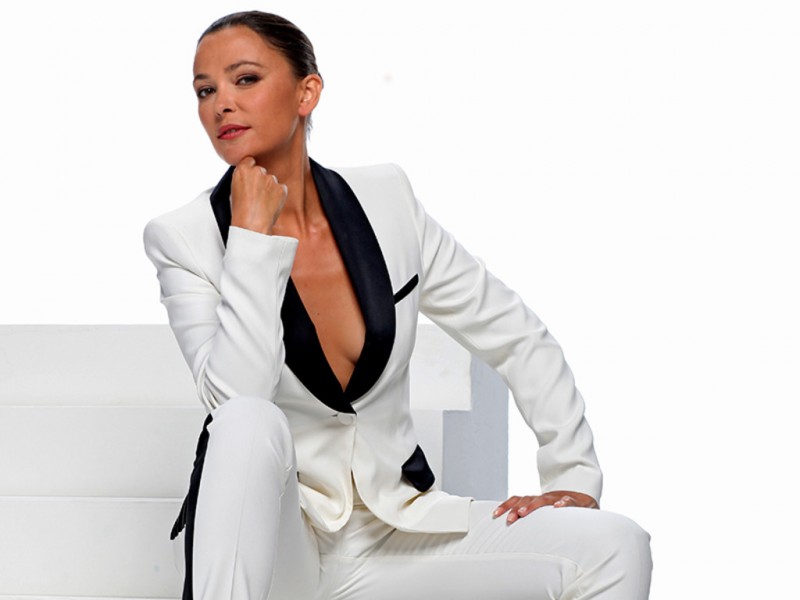 Sandrine Quétier started in television as the host of the game Keno in 1994. After this, in 1996, she hosted the show "Les Piégeurs" and then "Politiquement rock" from 1997 to 2000. She hosted several shows from 2000 to 2002: "Grand écran", "Culture Pub", "Ciné 6", "Plus vite que la musique", "Sex in the pub" and a column on the last cinema releases of the week in the Morning Live.
From 2003 to 2004, she co-hosted other shows: "Qu'est-ce qui se passé quand?", "Le grand examen du savoir vivre", "Les vainqueurs de l'année", "Code de la route", "le grand examen" et "Le Brise-Coeur".
From 2004 to 2012, Sandrine Quétier co-hosted with Christophe Dechavanne « Les 100 plus grands… » And of course, since 2006 to now, « 50 minutes inside » with Nikos Aliagas and « E ! Entertainment» where she's alone. And also, since 2008 to now, the show "Du beau, du bon, du bien être".
In November 2009, Sandrine Quétier hosted "Le plus grand Quiz de France" on prime time on TF1.
Still on the same channel and the same year, she co-hosted with Nikos Aliagas «Le magazine de 120mn inside» and « La chanson de l'année ».
But she also plays, since 2009, the role of a television host in a humoristic series, Friktot, broadcasted in Belgium and on HD1 in France.
2011: she won the presenters quiz on TF1. But she also co-hosted "Dancing with stars", from season 1 to 5 with Vincent Cerutti and season 6 with Laurent Ournac.
2012: she won for the second time the presenters quiz. Then, she hosted the show "Toute la télé chante pour le sidation", broadcasted on France 2.
For a few years, Sandrine Quétier has hosted the Victoires de la Beauté with the creator and event planner: Willy Mansion.
Aside from shows, she hosts several live programmes for important ceremonies such as Golden Globes, the American film festival of Deauville, the Cannes 'Festival, the Oscars…
On July 2016, We will find Sandrine Quétier in the program Ninja Warrior alongside Denis Brogniart and Christophe Beaugrand!
Denis Brogniart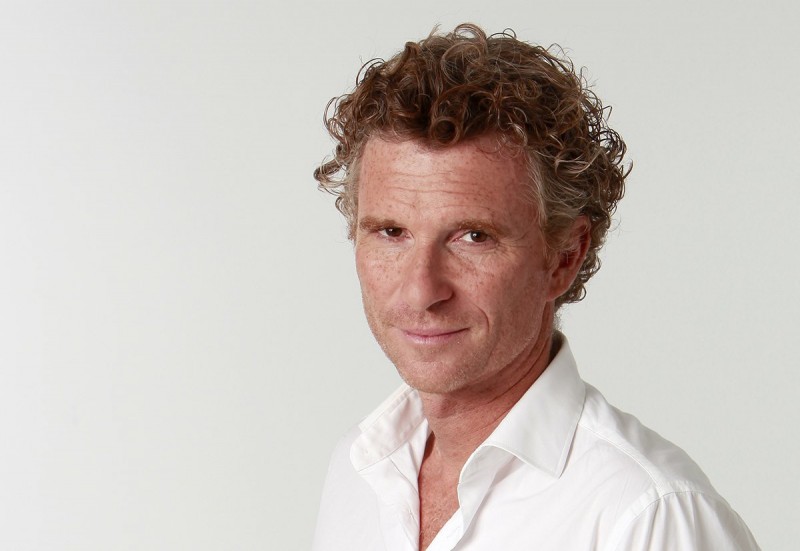 From a very young age Denis Brogniart wanted to be a sports journalist. And in 1991 he achieved this working for Europe 1. After this, in 1993 he moved to the channel Eurosport and finally in the sports department of TF1 in 1999.
Denis Brogniart hosts "Koh-Lanta" aired on TF1 since 2002. He is guardian of respect for the spirit of sport, this being said he was severely criticised in 2009. He was accused of not being entirely impartial during some of the challenges.
During one year from 2003 to 2004 he presented "Fear Factor".
Following this he presented "Europe Sport" from 2005 to 2006 on Europe 1. The same year in 2005 he won "Le Grand concours enfants contre Celebrites" but decided to give the trophy to a child Romain who also reached the final.
In 2007 he presented the Rugby World Cup at XV: the mag. In June 2008 he presented "l'Euro 2008: le mag" and at the same time, Téléfoot, replacing Christian Jeanpierre.
He won for the second time the "Grand Concours des Animateurs", together with Sebastien Folin in January 2009. June and July 2010 he presented "Le mag" of the World Cup and once again Telefoot.
From 2004 to 2012, Denis Brogniart presented "Formule 1" and "A la Une" on TF1.
He also collaborated for the TV magazine "Reportages" on TF1.
He became commentator at the Stade de France during the Areva Athletics Meeting in July 2010.
He also hosted "Qui peut batter…?" and "Permis de Construire" inspired from "Maçons du Coeur".
In 2011 he hosted « Familles d'explorateurs » but the programme was quickly dropped for lack of audience.
For the 3rd time he won "le Grand Concours des Animateurs" up to the final with Patrice Carmouze and Sandrine Quetier in 2011.
Later, he presented a special edition during Prince Albert II and Charlene Wittstock in Monaco, with Nikos Aliagas, Jean-Claude Narcy, Jean-Pierre Foucault and Sandrine Quetier. He was part of the jury for the Election of Miss France in 2012.
On July 14th 2012, he was at the heart of the military parade on the Champs Elysées aboard a SPRAT.
Still in July 2012, he commented the opening ceremony of the Summer Olympic Games beside Amélie Mauresmo, Gilles Bouleau and Harry Roselmack.
Since March 2012, he presents "Automoto" on TF1.
During the 2014 World Cup, Denis brogniart presented "Le Mag" of the World Cup beside Estelle Denis and Frank Leboeuf.
In July 2016, we will therefore find Denis Brogniart in the programme Ninja Warrior beside Sandrine Quétier ans Christophe Beaugrand!
Christophe Beaugrand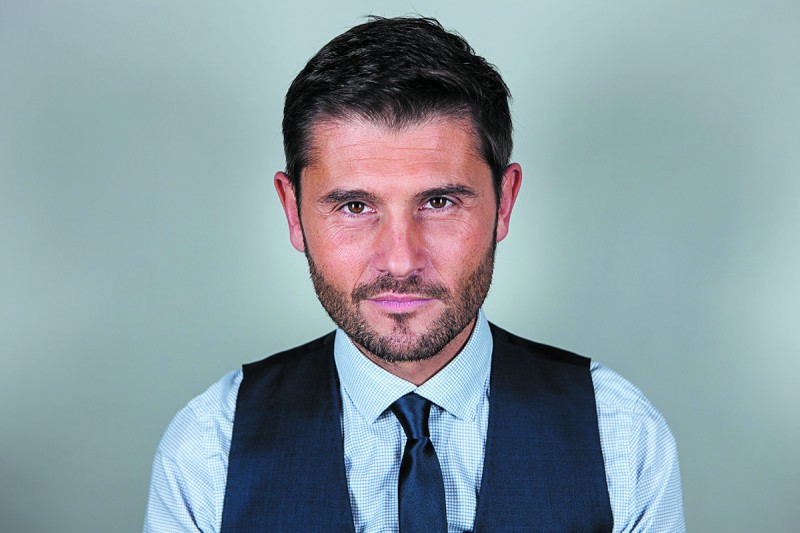 Christophe Beaugrand began his career in the iconoclastic programmes of the 5th channel, Télématin on France 2 and Home Cinema on TPS Star.
In 1999, he first joined the LCI continuous news channel as a writer-commentator and then became a replacement presenter. He regularly hosted the weekend news and created with David Givelet "LCI est à vous", a new concept devised from the list of the most consulted articles from the channel's web site.
From 2004 to 2006, he co-animated with Marie Labory a cultural daily programme "Le Set" on Pink TV.
From 2006 to 2007, he hosted weekly a feature on celebrity news "People Police" in 50 minutes inside on TF1. He also presented a daily show on the previous day's programmes, during the Summer 2007, resembling a Summer formula of the TV news.
In Autumn 2007, Christophe Beaugrand joined the group Canal + as a presenter of media news in "La Matinale" of Bruce Toussaint. At the same time, he also hosted a feature dedicated to Internet, "I Net" on I>Tele in "1h30 chrono presented by Thomas Hughes and continued to participate in Marc Morandini's programme on Europe 1.
In September 2008, whilst continuing "La Matinale" beside Maitena Biraben, Christophe Beaugrand presented the show MediaPlanet every Saturday on + Clair.
In July 2009 he left Canal + to join TF1 as a reporter on the programmes "10h Le Mag" and "50 Minutes Inside". He also hosted "l'After News" on LCI, a weekly talk show on culture and news.
From 2009, he started connecting with TV reality when he presented a musical tv reality on Virgin 17, and then presenting "Carré VIP" on TF1.
In September 2010, it was on radio that Christopher joined Laurent Ruquier in the programme "On va s'gener" on Europe 1.
From August 2011 he hosted "En mode Gossip" on NT1.
In 2014, he hosted Season 2 of The Best, le meilleur artiste on TF1 beside Estelle Denis, and joined the team of "les Grosses Têtes" on RTL.
On January 23rd 2015, Christophe Beaugrand co-animated with Carole Rousseau "QI: la France passe le test" on TF1.
From August to November 2015, he presented the ninth season of Secret Story on TF1 and NT1.
In December 2015, he was asked to present the Loto and the EuroMillion on TF1.
In February 2016 he returned to the shows 50 minutes Inside on TF1 with a new version of the show People Police.
In April-May 2016, he was part of the reporters' team in l'Hebdo Show with Arthur on TF1.
Since 2013 he hosts the programme "Confessions Intimes" on NT1.
In July 2016, we will therefore see Christophe Beaugrand in the programme Ninja Warrior beside Sandrine Quetier and Denis Brogniart!