CONCEPT
In this show, there are of all types of people: mums, single fathers, grandmothers or young cooks… who make dreadful dishes: too fatty, too spicy, too heavy or simply disastrous. But their family and friends daren't tell them the truth. They approach Norbert Tarayre to complain so that the "criminal cooks" can improve their ways. Two culprits are prosecuted in each episode.
PROGRAMME
Airing Time : from January 30, 2015 to March 20, 2015 at 8:50pm
Broadcasting Channel : 6ter
Host : Norbert Tarayre
Producer :Studio 89 Productions
Format : 65 minutes
HOST
NORBERT TARAYRE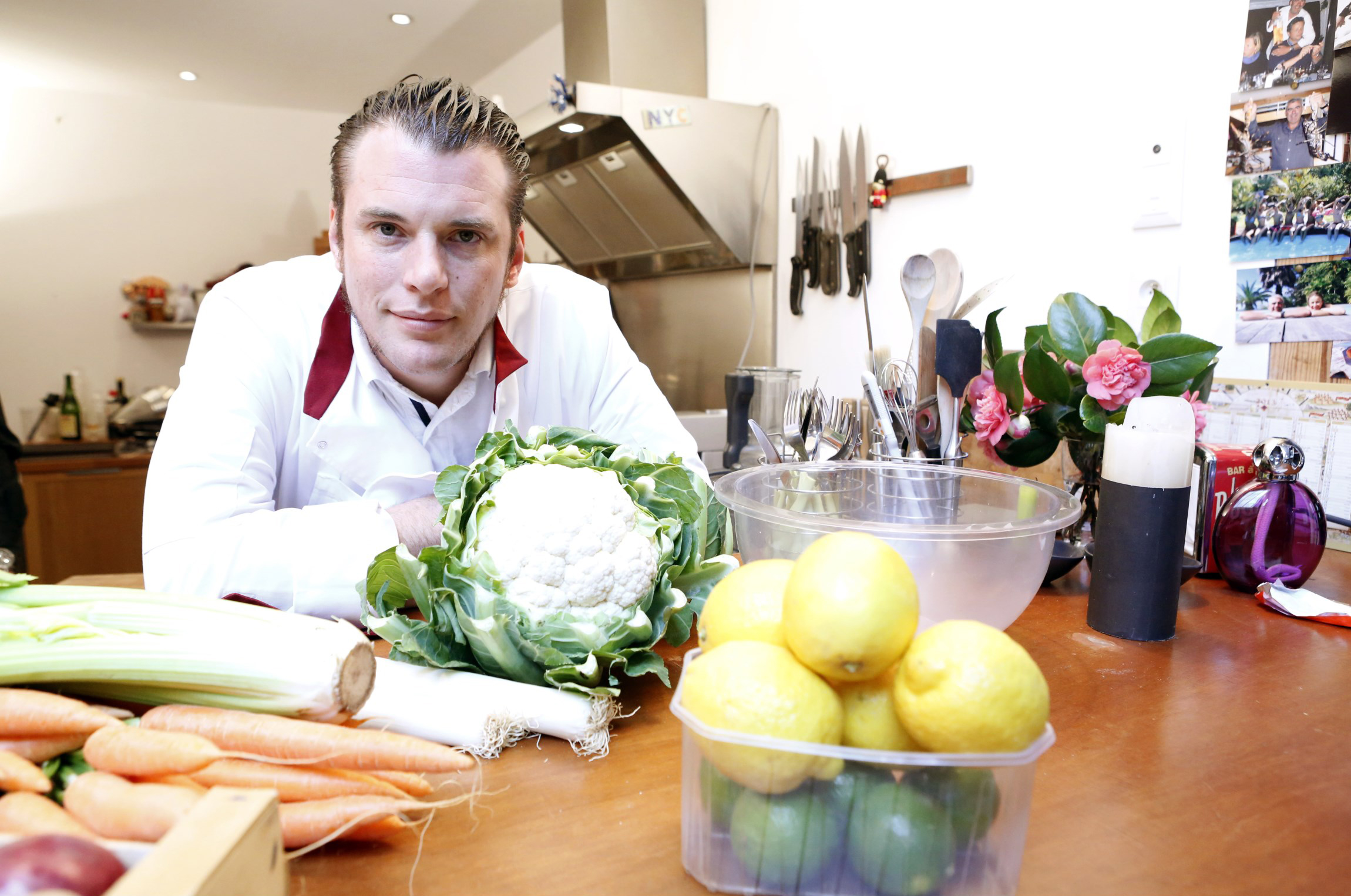 Norbert began on the small screen in "Top Chef" on M6, for season 3. Eliminated in the semi-final, he pursues his TV professional career on the show "100% Euro" on M6 as a chronicler for the 2012 Football European Cup, being a great fan. Still on M6, his fans can see him as a guest in Valerie Damidot's "D&Co" programme. Very quickly, Norbert has his own show with Jean Imbert in "Norbert et Jean, le Défi", where they both try to meet an incredible challenge, like preparing a banquet for a baptism, or a wedding, or a first communion, with leftovers remaining in a fridge.
In 2013, he played the role of a mystery passenger in "Pekin Express: Le coffre maudit", where he had to help a couple during their race between Cuba, Mexico and the U.S. The same year, he participated in the programme "Ice Show", still on M6, where he is coached by Sarah Abitbol and in team with Clara Morgane.
INTERVIEW
In Commis d'office, you "straighten" some "cooking criminals". Your first guests are quite a handful!
They are not actors, they really are this way. Even me, at the beginning, I was surprised! For this first episode, we wanted to show some classical meals, because if we went into technical dishes, nobody would have believed us. It wasn't necessarily easier because we had to make them do it. It was so hard for me not to touch a knife of a pan!
You laugh it off but we watch real creations being made…
I'm not mocking them; I just tease a little bit. I love people. I had a nice lady who tried to make a sauce with a litre of sunflower oil… And I have to taste everything! There are 2 different stages in this show: a really funny one at the beginning and then the guests who discover that cooking can be something really beautiful. But whether they're eccentric or shy, they have to enjoy themselves!
Have you ever been a nightmare cook yourself?
When I started, I was 18 and I didn't know a thing, I was a catastrophe. I remember the first meal I cooked for my sister; it was gnocchi "à la parisienne", with Malibu…
What helps you is that you can't serve others something revolting! You have the right to like cooking and to share, but not to make others endure disgusting things.
How did you make your first steps in theatre?
The real challenge was to make me get on stage and line up 3 words in correct French, with the right energy. The first few minutes, I have trouble starting, but when it's there, it's there. People understand my show; they know I'm not a chef who wants to be a comedian. I want to make it evolve. When you master a dish, you master the improvisation, and we laugh more at my improvisations than at my written jokes!
What does a Norbert's day look like?
I get up at 6:30am and I come home around 2am. I was in my restaurant yesterday (Saperlipopette, in Puteaux, which opened last November) I mix my show in the morning, and act in the evening. I keep my Sundays and Mondays free for my wife and daughters. It's hard but I'm happy, I'm living a dream.
Other projects in the pipeline?
I want to open a "table d'hôte", because I listen to critics, and I can anticipate. Some people said that I was never in my restaurant, and I always said that as long as they needed me on TV, I would launch different projects and would enjoy myself, because it can end so quickly.
But, as soon as I can, I go to my restaurant. So I will have a "table d'hôte" for people who want to see me cook twice a week in my restaurant for 12 people max with a cooking class in the afternoon.
Source: MetroNews